Final Placements – Class Of 2018 – FMS Delhi

Highlights as per the press release –
– The Final Placements were concluded with 100% placements for the participating 215 Students.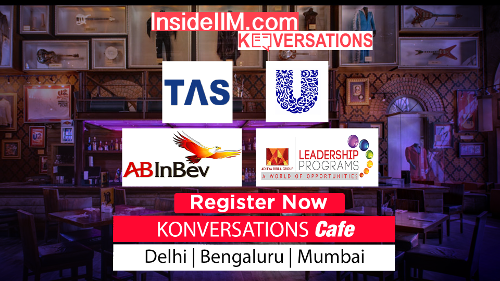 Compensation Highlights
Average CTC – INR 21.1 LPA
Median CTC – INR 20.5 LPA
Average CTC for top 100 – INR 26 LPA
Average CTC for Women – INR 22.6 LPA
Highest CTC – INR 54 LPA
% students receiving CTC > 20 LPA – 55%
Domain Statistics (Offers)
Consulting – 21%
Finance – 21%
General Management – 16%
IT/E-Commerce/Operations – 11%
Marketing – 31%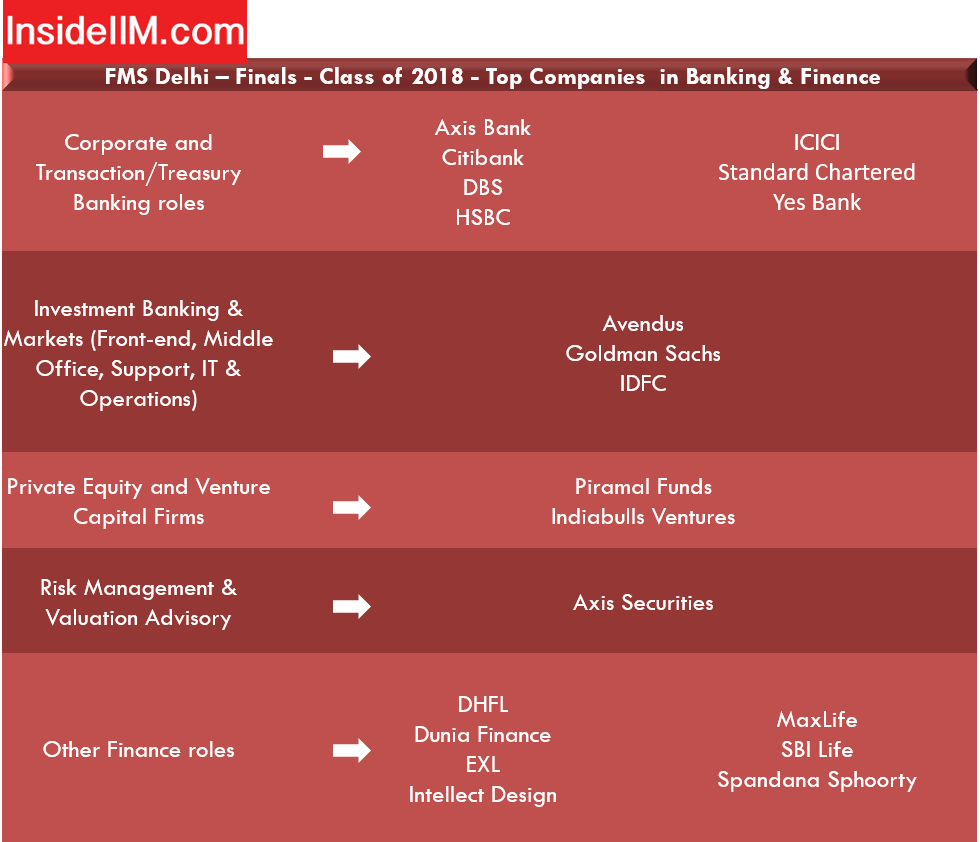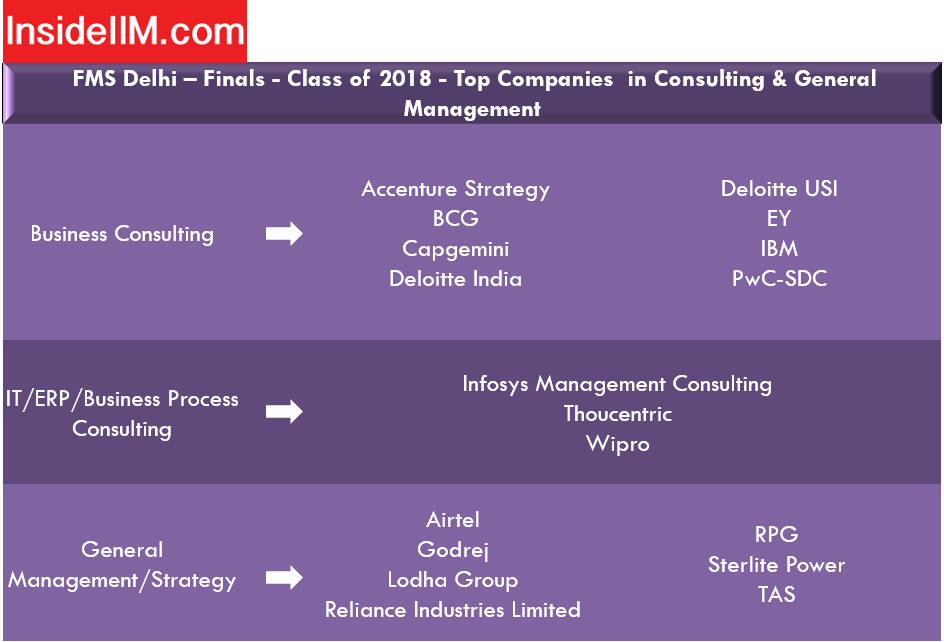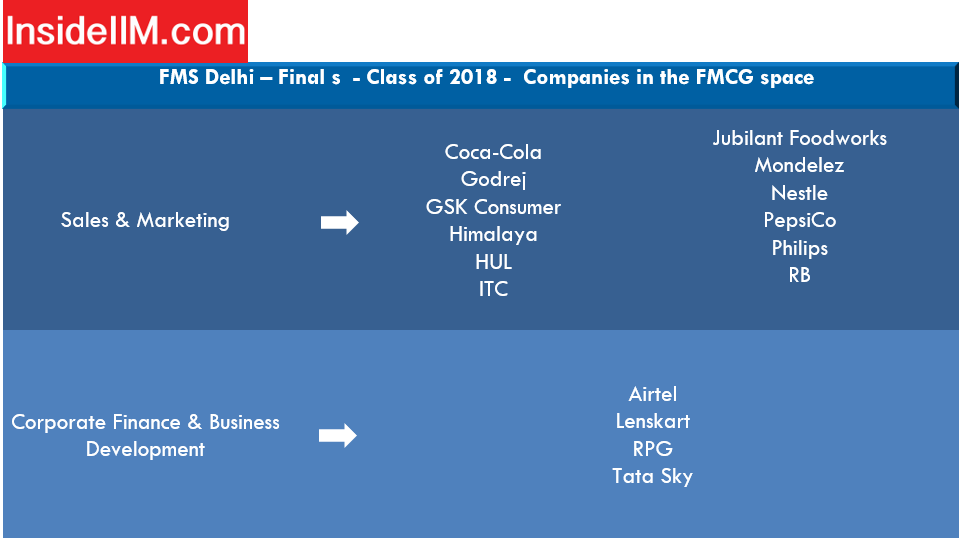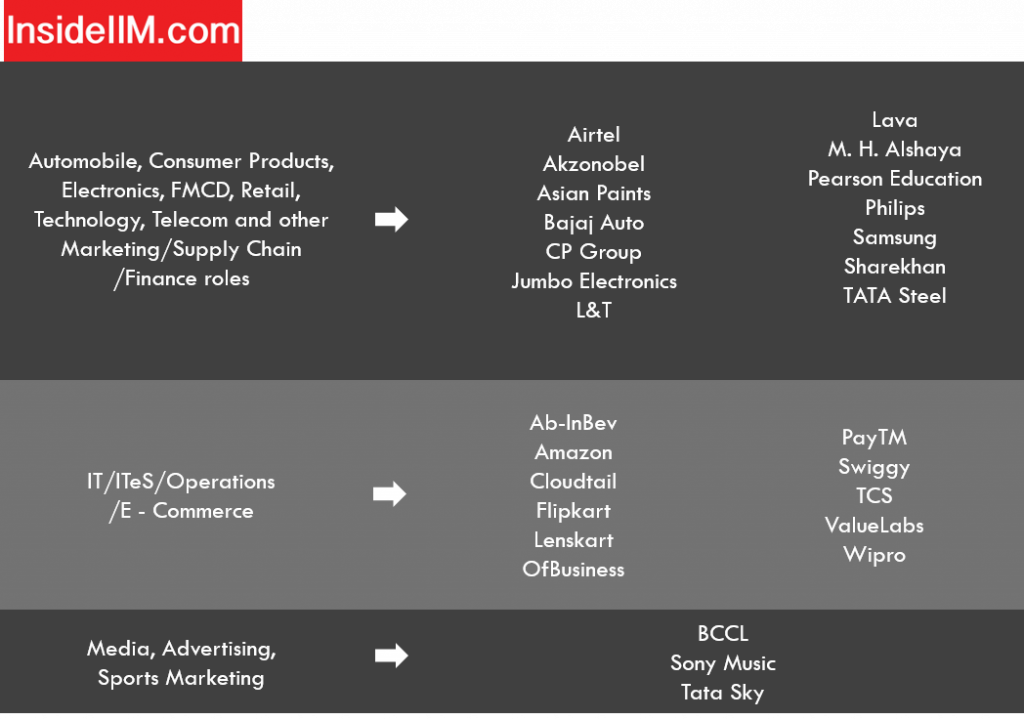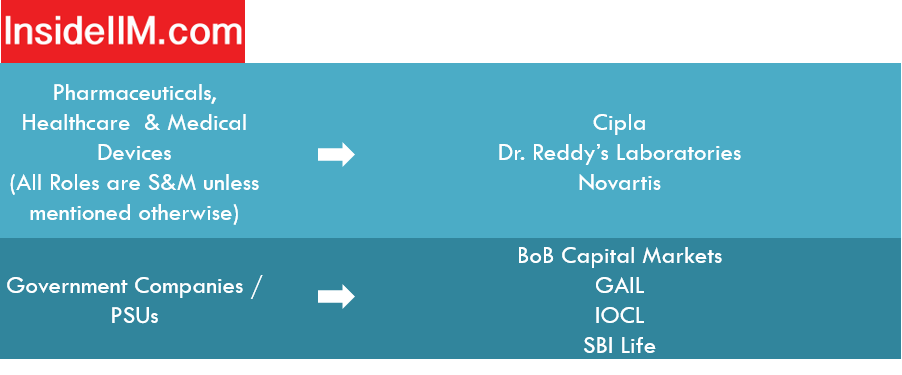 Also, check:
Placement Cell FMS Delhi
Established in 1954, FMS has been a pioneer in India offering management education. FMS has the unique advantage of being a premier 'B-school' in a University milieu and in the national capital, thus offering valuable opportunities for our students in interdisciplinary learning and to undertake live projects from national/ international organisations. FMS is proud of a long list of illustrious alumni. It has rich legacy and history of producing World Class Business Leaders who are ranking stalwarts in Top MNCs across the globe.