One of the major challenges that organizations face is the obvious inability to promote all middle managers into leadership roles for lack of vacant seats above. While the best are chosen to be promoted, remaining are either given justifications or left by themselves. The most likely consequence is the exit of those perceived not to be best.
While companies may choose to look at this issue as Part of business, bigger question and the theme of this essay is "Can the exit of passed-up talented executives be avoided?"
Entrepreneurs create jobs and hence entrepreneurship is arguably the fastest vehicle to multiply economic growth. But why should entrepreneurs always come from outside, can organizations not create a system where entrepreneurs can be nurtured?
Entrepreneurs look at problems, long enough to make it core to their thinking and live with it (literally) for long periods of time and then the obvious happens - solutions emerge! Some problems that are stared at are chronic, some new-born and some are the depth of the problem that gets stared at and hence gets solved, determines the visionary trait of the entrepreneur. But the bottom line is an entrepreneur stares at a problem.
Staring at problems always takes place in organizations. A customer service agent, a sales guy, a product designer are forever doing this. All problems need not necessarily be external customer related. It could be some issue inside the HR department that a manager has observed and is thinking deeply about.
Now those in the ranks who stare & think are likely to be restless (to solve). This restless energy can be leveraged for growth by promoting the candidate else it will be lost to exit from the company. Most innovative financing solutions (not necessarily at scale) have come from people who have learned their way through while working for the likes of SBI, LIC, ICICI etc…
The challenge then is How to retain these fellows even when they are denied a promotion.
Through this essay, I propose to build an "Entrepreneur Incubator" within an organization. The purpose of the incubator is to help develop an idea / concept into a scalable and viable business model. Sales guys who are sweating it out in the field and observing gaps should be encouraged to share the idea (IP ownership to split between the person and the organization). Multiple discussions and brainstorming (involving relevant people from different organizations) should help articulate the idea into a business plan. At this stage, the organization should start treating the idea owner not as an employee but rather as an entrepreneur. It should give the person seed funding, access to infrastructure and, more importantly, access to it employees. The co-founder ( the company being the other) can then go around hiring resources internally. All people who come on board will have to resign from their current jobs and forfeit existing salaries for whatever that has attracted them to the new venture (very important, that certain amount of risk is involved. A person who wants to keep his day-job is not likely to ever build a venture). The entire team should be given 2-3 years with set milestones and should be directed by a board (comprising of completely internal experts). This project can take the form of a formal identity either during this period of testing or after the case is proven.
If such an opportunity ecosystem is built, it will satisfy the entrepreneurial cravings of many managers. Across organizations (mainly IT, where the average age is significantly lower), managers in their late 30's / early 40's find themselves most vulnerable if they do not get promoted. They know all can't move up and hence many anyways explore doing something on my own. If a system like the one mentioned is created, then ideas will flourish and fear will be at a minimum.
The proposed system will never work in a traditional set-up however open / transparent an organization is in its dealings. Usually, all executives are likely to share their ideas (if they actually do so) with either their peers or their reporting managers, but obvious that such ideas, unfortunately, do not progress further. Also, companies have set mandates and the structure designed assists in maintaining the status quo or in growth. It can never become viable to promote entrepreneurship. It has to be new system altogether which reduces risks, offers support, but, more importantly, can take ideas to scale which entrepreneurs on their own struggle to manage
Before restless managers eager to plug a gap leave an organization, it is critical to lure them into an arrangement that gives them the support to practice that which always multiplies growth - Entrepreneurship!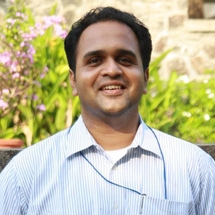 Pranil Naik is an Entrepreneur, Professor and a Business Consultant with over 15 years experience across various domains. He is a Professor at Xavier Institute of Management & Research, Mumbai and Founder of LeapForWord which is a non-profit organisation dedicated to the cause of enhancing English language skills of children and youth from under-served communities.He is an alumnus of SIMSREE, Mumbai.