Our estimated minimum targets for overall CAT percentile for general category students from different disciplines who have a good academic record to get interview calls for PGP at IIM Lucknow
Take Your Career To The Next Level. Ask Our Experts Anything. We Will Respond Within 48 Hours.
Female Engineer - 99%ile
Male Non-Engineer - 98.8%ile
Female Non-Engineer - 98.5%ile
Candidates with 2 years of Work experience or more may be able to get calls at slightly lower percentiles in each of the cases above.
(Please note that the above are estimates based on our experience and data. No one can guarantee a call. You are responsible for any decision you make based on this analysis)
The admission policy for IIM Lucknow has been released. You may access it here.
When we say non-engineers above - which academic disciplines will be considered for academic diversity points? Check the left column below for the PGP programme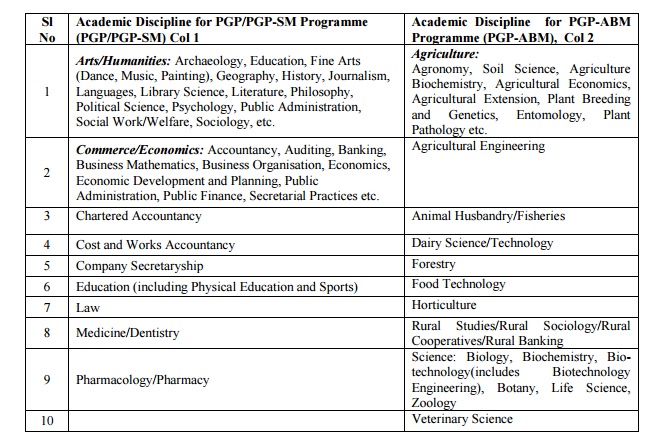 One of the things that people with work experience should rejoice is that IIM Lucknow gives weight to your work experience when calling candidates for interviews. So if you have about 2 years of work experience (20 months to be precise), you get a perfect 2 points which can be vital in getting that call. So male engineers with work experience have something to cheer about, they can counter the gender diversity advantage with work-ex at least.
Not too much has changed since last year when it comes to shortlisting criteria.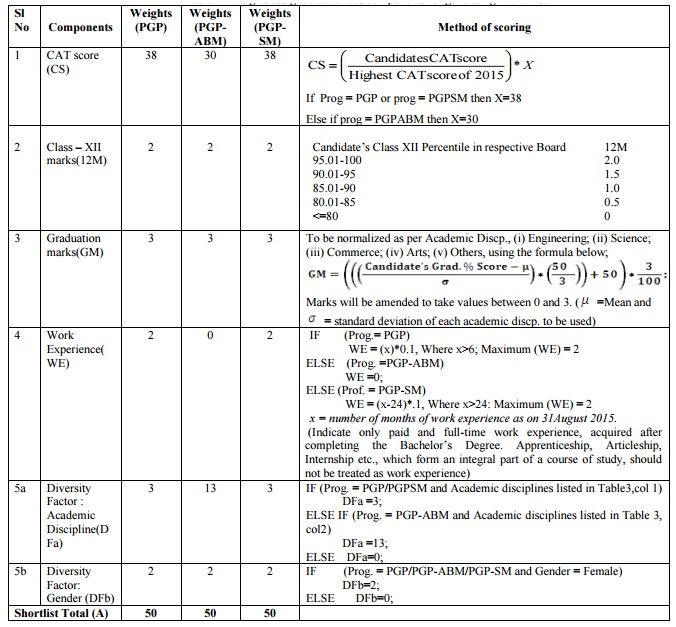 (You can find last year's policy here)
The Student Team at InsideIIM has analyzed it (only for the PGP programme) to understand what is ultimately expected from your side to reach IIM Lucknow.
We have split the analysis into three parts, as follows:
Major Difference from previous year's admission policy
Key Influencers for final admission call
Scenario Analysis for different categories of students
Admission Policy: Major Differences
1) Criteria for getting call for WAT/PI round
Compared to previous year, IIM L has removed the weightage given for Xth class marks. Instead a higher weightage of 2 points is given for XIIth marks.
2) Criteria for getting final call after WAT/PI round
In line with the policy followed at other IIMs, IIM L has finally decided to do away with the Group Discussion round in the second stage. Instead, a higher weightage of 40 points is given for Personal Interview round. The weightage for WAT remains the same at 10 points.
| | | | |
| --- | --- | --- | --- |
| Sl. No. | Admission Criteria | This Year's Weightage (PGP 2016-18) | Previous Year Weightage (PGP 2015-17) |
| 1 | Personal Interview PI | 40 | 30 |
| 2 | Pass Marks for PI | 12 out of 40 | 9 out of 30 |
Key Influencers for Final Call
Overall, IIM L gives huge importance to CAT score & the personal interview score. The weightage for these two factors in the final score is 78% for the PGP programme.
However, given the fact that many CAT takers will have the same score, the key differentiator for the final call is the 10% weightage given for the diversity factor.
Here, we try to show you how the diversity factor becomes a key differentiator & can make/break your admission into IIM L.
You will get an understanding of how much you need to do better in CAT to get the first call.
| | | | | | |
| --- | --- | --- | --- | --- | --- |
| Candidate | CAT Score | Scaled CAT Score | Diversity score: Gender factor | Diversity score: Academic Discipline factor | Total Score out of 43 |
| Male Engineer | 225.0 | 31.7 | 0.0 | 0.0 | 31.7 |
| Male with Academic Diversity | 225.0 | 31.7 | 0.0 | 3.0 | 34.7 |
| Female Engineer | 225.0 | 31.7 | 2.0 | 0.0 | 33.7 |
| Female with Academic Diversity | 225.0 | 31.7 | 2.0 | 3.0 | 36.7 |
From the above table, we can clearly see that CAT score will play a big role for an engineer who is a male. The case has been considered as a large proportion of CAT takers are male engineers.
In order to score above other candidates, so as to get the first call for WAT/PI, the first candidate shown above needs to score at least 260 in CAT.
Assumptions for the above analysis:
CAT 2015 follows the same total scoring pattern of 300.
Each candidate scores the same CAT Score of 225 out of 300.
The highest CAT score for CAT 2015 is 90% of 300, which is 270.
The background of the candidates considered is same in terms of XIIth, graduation marks & work experience.
For selection criteria of various old IIMs last year, click here
Finally follow our MBA calendar here to get all your deadlines and exam windows in one place. You can answer test prep questions there too which have been posed by other users.
To get relevant updates, make sure you mark yourself as an Aspirant in your User Profile.