This is a continuation of Sayali Patil's series on leadership lessons from Harry Potter. Starting from Harry himself ( his courage, his ability to inspire, and the fact that he was trustworthy), we moved to the feared Lord Voldemort (never-say-die approach, ability to manage and execute) and then Albus Dumbledore (a master strategist and exemplar). Read those stories here (Harry Potter, and Voldemort and Dumbledore).
J.K. Rowling has done a fantastic job in painting the characters in the entire series. Dumbledore is a powerful character. He is a great administrator and a master strategist. On the other hand, Dolorus Umbidge who assumes the same position in Hogwarts. However, she is a clear antithesis to Dumbledore. She displays dictatorial leadership style.
A leader should gain trust of the followers.
Right from the beginning, Umbridge tries to interrupt others. She interrupts Dumbledore when he was delivering in the opening speech. She never encouraged the teachers to follow their own hearts. A trust is earned and not given away. Umbridge because of her bossy nature could never gain trust of the teachers or the students. Her leadership style mostly tilts towards dictatorship and tyranny.
Tughlaq was also faced with the same circumstances. His citizens were under the impression that he killed his father and brother to conquer the throne. After becoming an emperor, he tried to bring reforms but it was never well received by his subjects or his citizens. Building trust is very important in order to bring people together and make them follow certain path.
A leader should lead and not dictate.
Dumbledore was a great leader. This was not because he thrust his own ideas on to the people, but he listened to their ideas as well. He sometimes corrected himself. He gave space to the teachers and followers. On the other hand, Umbridge overwhelmed the students and the teachers with rules of her own. She never took into account anyone else's opinion. This dictatorship lead to her downfall.
Hermione is a perfect example of beauty with brains. She has other qualities as well. A brave and a confident girl with the conviction to do whatever she believes in makes her a leader. She depicts traits of feminist leadership.
Hermione always displays sharp acumen for almost all the subjects that are taught at Hogwarts. She has other qualities too. She is a brave girl who initiates good causes. She acts on the pressing issues. In Order of the Phoenix, she started convincing fellow students to form a group and self-train themselves into defence arts. Driven by this thought, she is able to gather 30 students from different houses to form a group.
Hermione always believed in welfare and truth. She not only expressed her thoughts but also acted on it. Her phenomenal work on the liberating the house elves by joining their mission is always forgotten. She ultimately failed. But, the important part is that she acted on it. However, she also learnt from her mistakes. Her experience was later put to use while dealing with Centaurs and she was successful in building a strong alliance.
A leader builds relationships.
Hermione is always looked at as genius. The title of a leader is rarely attached to her. She proves that she is the leader on many occasions. As mentioned earlier, she initiates. She successfully fought for the cause of House Elves. Her leadership is not like Harry's. Harry was a born leader. The wizarding community always saw a leader in him because of the prophecy. On the other hand, Hermione was an outsider. Her leadership is strongly based on the efforts she put in to build positive relationships with the people in the wizarding community.
Snape is the most intriguing character in the book. Like Hermione, he also is not considered as a leader. The fact that he became headmaster shows that he was one. Dumbledore trusted him all along.
In the entire series, Snape was driven by the aim of safeguarding Harry. He was passionate about it. He never deviated from his goal. As a leader, it is important to continue the path you have chosen. Snape passed that test. His was also protective of Hogwarts. He independently followed Quirrell and tried to save the Philosopher's stone.
Snape always acted as a spy. He was a death eater and he was part of Order of the Phoenix. Juggling between the two roles was a daunting task. It requires a great amount of courage to do so. Snape was in a sense like Don Quixote. He was passionate and courageous to take his own call to fulfil his duty.
This was the concluding article in the series of my insights from Harry Potter series.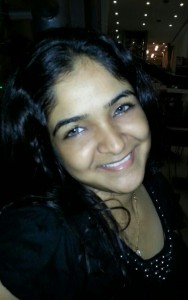 Sayali Patil – A PGP2 at IIM A, Sayali is currently pursuing her hobby of writing. She is an avid reader and likes to read fiction, non – fiction and anything other than course material. :P Passionate about social causes, she has taught under-privileged children and worked on education sector. You can follow her on InsideIIM at sayali13.insideiim.com