To gain competitive advantage over Uber, Lyft decided to identify the pain points of its drivers and issues impeding its growth and resolved to either reduce them if not eliminate them. The pain points/issues identified were:
-Drivers were willing to join Lyft, but almost 20% did not posses a vehicle.
-And many drivers with vehicles were not motivated to be on call. Result. When customers wanted to use Lyft it was not available.
Lyft took the following strategic steps to 'attack' these pain points / issues to gain competitive advantage:
Take Your Career To The Next Level. Ask Our Experts Anything. We Will Respond Within 48 Hours.
1. Make vehicles available to interested drivers: Lyft realised that almost 20% of drivers who qualified for Lyft did not posses a vehicle. Lyft decided to tie up with Hertz, the car rental company who would 'rent' cars, on a daily basis, to approved Lyft drivers at competitive rental rates.
2. Analysis done by Lyft indicated that the single biggest cost for Lyft drivers was fuel cost. It dented their earnings significantly. Lyft went in for a strategic tie up with Shell – the gas company. How did it benefit the Lyft drivers? The more they drove, the more mileage they clocked. And based on the mileage clocked they got discounts on purchase of gas from Shell gas station. It was in the driver's interest to 'clock' in more mileage, which would drive down cost and improve their profit.
3. Analysis done by Lyft indicated that the norm of a cab hailing company is to transfer the commissions due to drivers within a week. This was a pain point among the driver community. To overcome this pain point, Lyft launched 'Express Pay' which transferred the commission either the same day or the next day. Lyft drivers had to opt for this facility and had to pay a small fee.
Bottom line:

1. Identify pain points / issues of your customers. Work relentlessly towards either reducing them or eliminating them.
2. Every business has 2 types of customers – internal customers – its employees and external customers – bill paying customers through whom a company generates revenue. Counter intuitively, a company should treat its employees equal to if not better than it treats its bill paying customers. Why? In a Service economy it is the employees who deliver the service to a customer's. Happy employees will keep the customers happy who will then come back and give more business to company.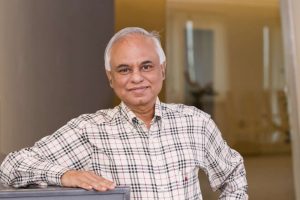 In this series, Rajesh Srivastava, Business Strategist and Visiting Faculty at IIM Indore gives you a regular dose of strategy case studies to help you think and keep you one step ahead as a professional as compared to your peers. Rajesh is an alumnus of IIM Bangalore and IIT Kanpur and has over 2 decades of experience in the FMCG industry. All previous Strategy with RS posts can be found here.