IIM Ahmedabad has completed Final Placements for the PGP batch of 2019!
Highlights of the IIM Ahmedabad Placements 2019 (Final):
139 recruiters, including 33 new recruiters, participated in the recruitment process at IIM Ahmedabad with 184 different roles in the placement process in 2019.
Accenture Strategy made the maximum number of offers at IIM A this placements season (including PPOs), with 24 offers, followed by the Boston Consulting Group with 20 offers.
Among investment banks, Avendus Group was the largest recruiter with 9 offers, followed by JP Morgan Chase with 8 offers.
HUL extended the maximum number of Sales & Marketing offers, followed by Mondelez and Wipro Consumer Care with 3 offers each.
The Aditya Birla Group was the largest recruiter in the General Management cohort.
In Retail B2B & B2C, Flipkart extended the maximum no. of offers (14), followed by Amazon (11).
In the Consumer Tech cohort, PayTM extended 10 offers to the Class of 2019, followed by Microsoft with 8 offers.
Note - The salary figures for the Final Placements of the PGP 2017-2019 batch will be made public in the latter part of the year in IIM Ahmedabad's audited placement report, which will be made available on the IPRS website. Team InsideIIM will update this report with the key figures as and when the information is received.
IIM Ahmedabad Placements Report 2019 - Consulting, Finance
IIM Ahmedabad Final Placements 2019 - Sales & Marketing, General Management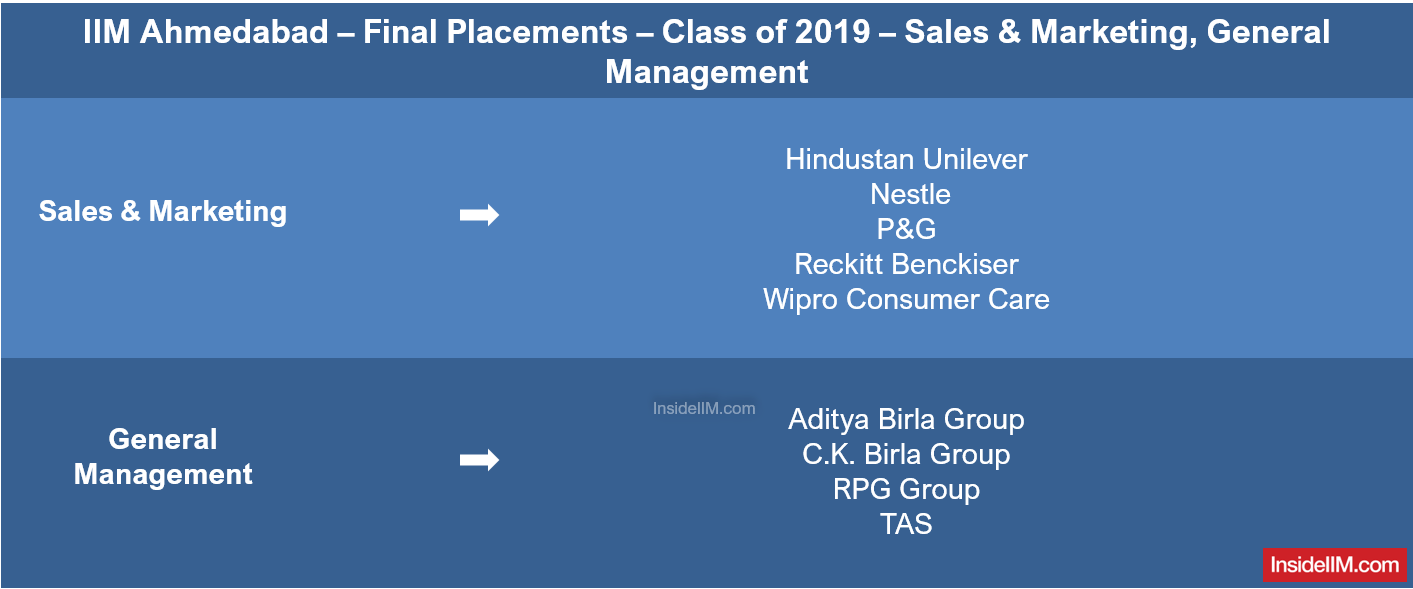 IIM Ahmedabad Final Placements 2019 - Consumer Services, Consumer Technology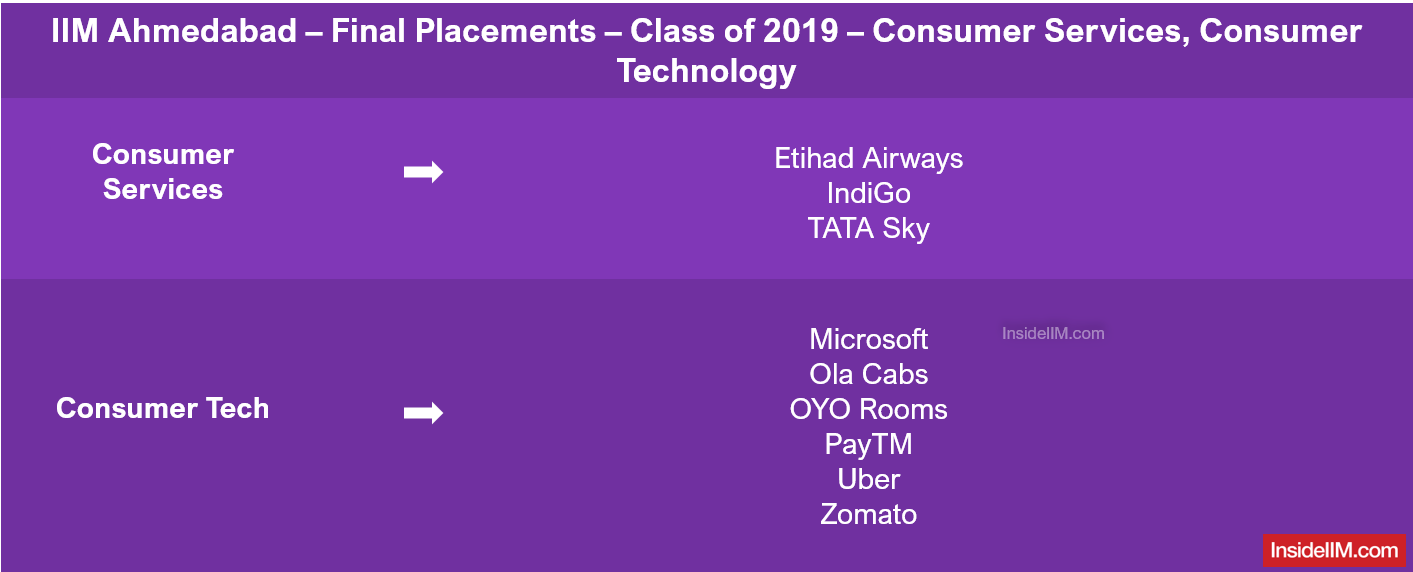 IIM Ahmedabad Placements 2019 (Final) - Key Figures

You can read the consolidated Final Placements report 2019 at IIM Ahmedabad on the institute's website.
You may also be interested in reading -