Professor Shabbir Husain RV is IIM Raipur's InsideIIM Professor Of The Year 2020! With rich industry and teaching experience, this XLRI Fellow brings the knowledge and a clear perspective to the classroom at IIM Raipur classroom. Here is why MBA students love him and have voted him as their favourite professor!
*Dr. Hussain RV has recently joined SPJMIR as Associate Professor in March 2020. We wish him the best for his future endeavors!
Take Your Career To The Next Level. Ask Our Experts Anything. We Will Respond Within 48 Hours.
Note - The winner(s) of the InsideIIM Professor of The Year at any given campus has/have been chosen by current MBA students of that campus. The voting process began in the month of February 2020, and MBA students could nominate their favourite professors here. The professor(s) with the maximum number of votes has/have been declared the winner(s) in 2020!
Meet Prof. Shabbir Husain RV - Former Assistant Professor At IIM Raipur, InsideIIM's Professor Of The Year 2020
Dr. Shabbir Husain was an Assistant Professor at IIM Raipur, where he taught consumer behavior, green marketing, and sustainability to first-year students. He has done his engineering in electronics and communication, PGDM from IIM Calcutta and fellowship in Marketing from XLRI Jamshedpur.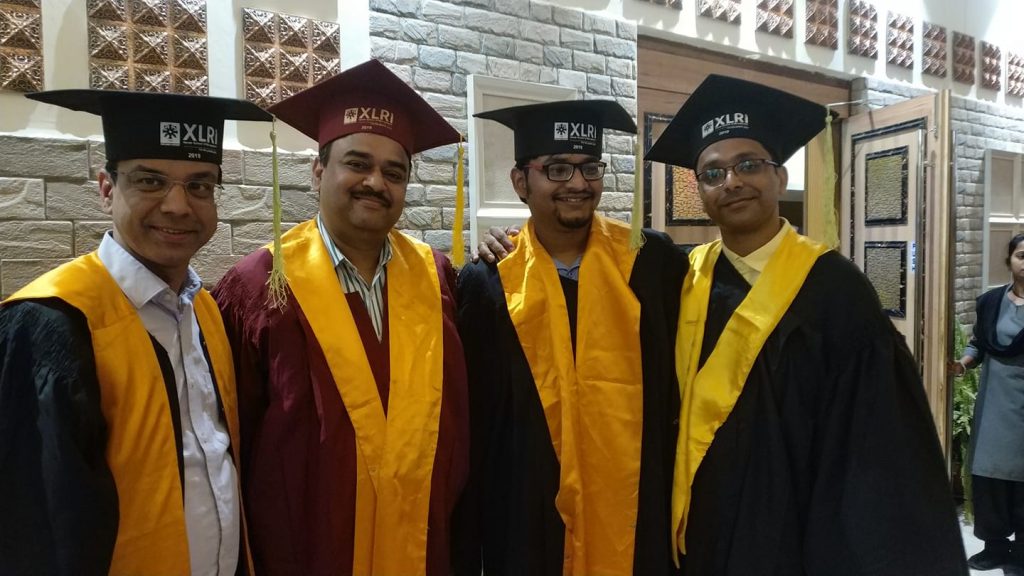 (Above) Prof. Shabbir receiving his fellowship degree from XLRI.
He has 15 years of industry experience and brings that knowledge to the classes he teaches. He has published many papers, some of the notable ones are - Journal of Nonprofit and Public Sector Marketing, The Marketing Review and The Electronic Journal of Information Systems in Developing Countries. Read more about Prof. Shabbir here.
InsideIIM Professor of The Year 2020 - What IIM Raipur Students Have To Say About Prof. Shabbir Husain
"Shabbir sir is one of the best marketing professors in the country. His method of teaching with a lot of practical scenarios, case discussions with deep insights, energetic lectures and humble nature ensures continuous development of students after every lecture. Getting a chance to attend his lectures is definitely a dream come for any student."
"Prof. Shabbir Hussain qualifies as the most attractive and dynamic persona IIM Raipur will ever have. The subject interest he generates while teaching has really driven us to chose marketing majors. The charm he displays with his energetic lecture delivery made me maintain 100% attendance. Real life and corporate examples which he bring from his outstanding academician and corporate life are truly tremendous."
"Keeps the class engaging, very friendly and approachable. All his teachings are from real life experience and current affairs, so that we'll be able to relate the learning's easily."
"Perfect example of an IIM faculty. Excellent teaching methodology, interactive, highly motivating and inspirational."
The following are professors at IIM Raipur who missed out on winning the title of InsideIIM's Professor of The Year in 2020, but are loved by IIM Raipur students:
Professor Sanjeev Prashar: "Practical knowledge shared by him is really good and his way of teaching is awesome. His 30 years of teaching experience and working as a consultant makes him a really knowledgeable person."
Professor Jagrook Dawra: "Exceptional pedagogy and creates a learning environment in the class. Also, he is super cool!"
Also, read in the InsideIIM Professor of The Year 2020 series: