The students and staff of IIM Ranchi found themselves immersed into yogic exercises on a fine Sunday morning on June 21st , International Yoga Day as declared by our Prime Minister Mr. Narendra Modi.
The event took place at Hotel Holiday Home on Kanke Road and saw an impressive turnout of over 180 students. It was well organized by the student council under the guidance of Dr. Anindya Sen, Director, IIM Ranchi. Mr. Dharmendra Singh and his team of yoga trainers from Yoga Mitra Mandal, an affiliated centre for Bihar School of Yoga, provided great support to the students. Bihar School of Yoga stresses upon a systematic, step-by-step approach to yoga, which aims to integrate all aspects of our being.
The team from Yoga Mitra Mandal managed to involve the audiences in traditional yoga forms and meditation, while equally touching upon the benefits of yoga, and the concept of corporate yoga. It was indeed a morning well-spent towards building health for the aspiring corporate world leaders.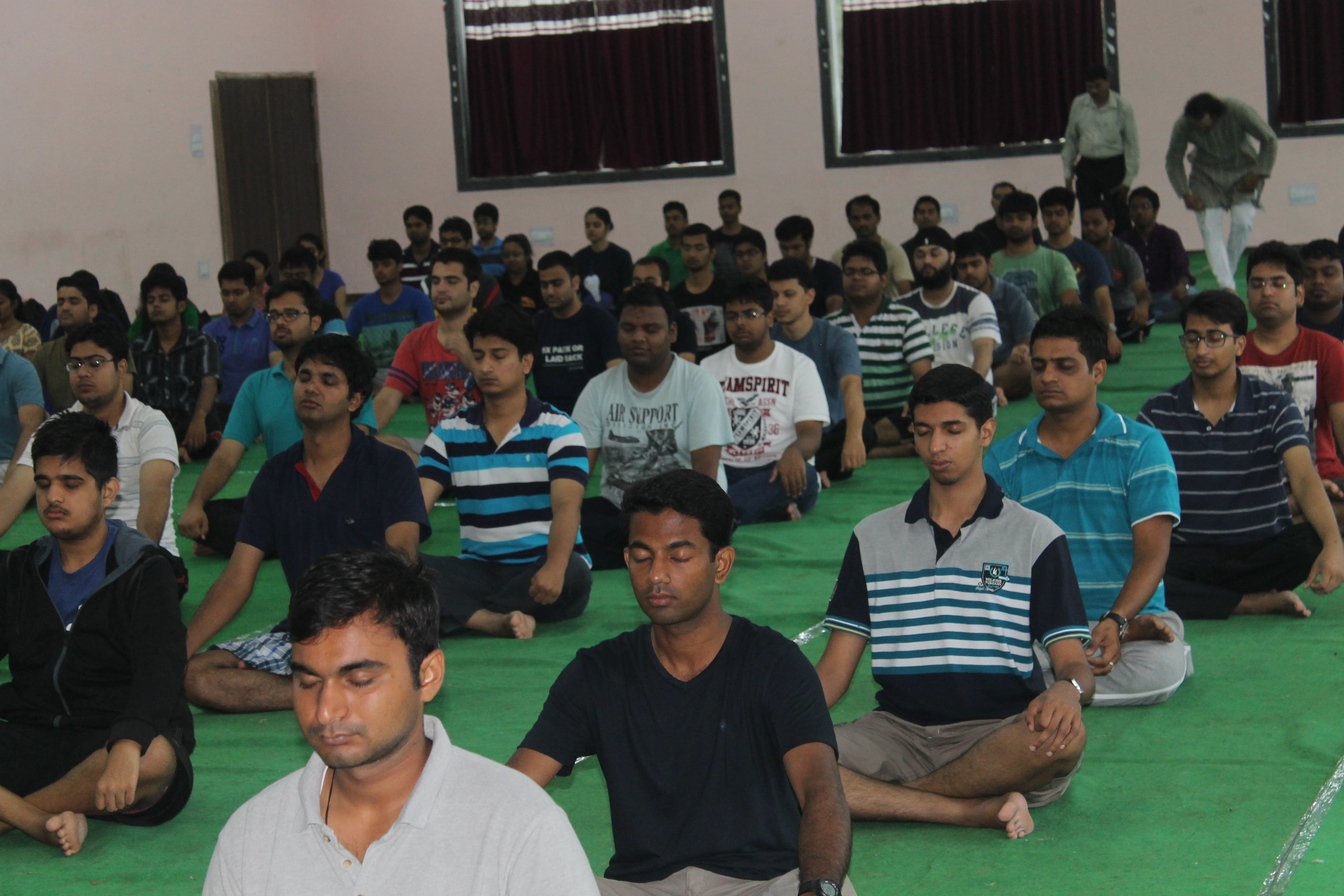 IIM Ranchi, which encourages holistic growth of students, often indulges in such events, the recent being a Marathon/ Walkathon event for the citizens of Ranchi. The institute and its student council are determined to keep up this kind of work in future too.