Hence, it came to me as a moment of immense pride and honour to be selected as a Youth Delegate from India to represent the country in Sri Lanka in December 2017, as a part of 29 member Indian Youth Delegation Contingent, consisting of candidates from various Institutes of National Repute. Let me take this opportunity to narrate my journey as a Youth Delegate.
The Equation Changes
During MBA, all that you do is mostly directed towards your own self. For example, all the studies you do, the class participation (including DCP), examinations you write, all are for your benefit only, for which you put inadequate efforts.
Some cases like Group projects and group tasks are meant to being a tangible or intangible benefit to your group as a whole.
When you interact with peers, students or Professors from other Institutes during a National event, Guest Lecture, workshop, etc., your efforts are directed towards building a good name for the Institute, for which you are expected to follow a certain set of said or unsaid rules. You will see that your behaviour or actions automatically change as the responsibility of giving a good name to your community increases.
And finally, in some of the rarest occasions, when you go out for Student Exchange or Youth Delegation, the equation entirely changes. There, you not only represent your Institute, but also your Country. Your actions will be viewed as a sample to gauge the Country in general. Hence, extreme caution needs to be exercised in such situations. You might even need to search more about the cultures of the host country to understand what their culture and belief is and mould yourself accordingly. This is important not only to build a good name or image for your own Country, but also for your own benefit, which may include, making yourself heard and accepted in the Host society, building more cordial relations with the people and sometimes, helping yourself out in some trivial things like asking for directions..!! (Ringing bells on Karma?)
Brief about India and Sri Lanka bilateral relations
Sri Lanka, also known as the "Pearl of the Indian Ocean" is a beautiful tropical island country located to the South of India. Geographically, Sri Lanka is sort of connected to India via a series of small islands and limestone shoals, known as the Adam's Bridge.
The relations between India and Sri Lanka dates back to more than 2500 years ago and is said to have begun during the Age of Lord Buddha and Emperor Asoka, which helped in the spread of Buddhism in Sri Lanka. Important relics belonging to Lord Buddha are also kept in some ancient temples of Sri Lanka. The relations have strengthened throughout the ages and having uprooted the Colonial Empires bravely, now in the age of Social Media, both of these great nations are working together in many areas like Infrastructure, Defence, tourism, energy etc. to help improve the lives of the people on both sides of the Palk Strait. Hence, the Youth Delegation is another attempt of the Governments of both the countries to help increase the cordiality of bilateral relations through the exchange of youth between these two great nations.
The Indian Youth Delegation 2017 to Sri Lanka - some key takeaways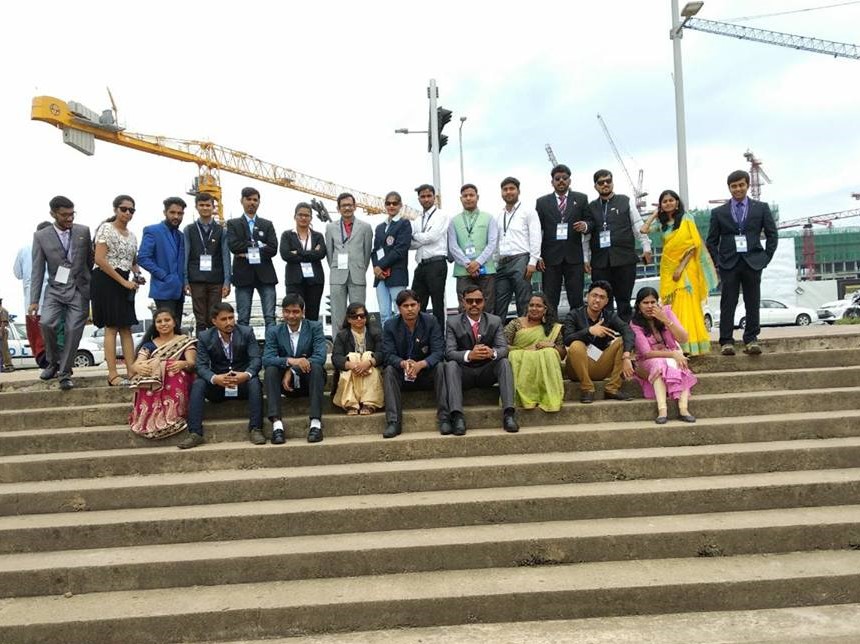 The Indian Youth Delegation 2017 to Sri Lanka in Galle Face, Colombo, Sri Lanka
The Indian Youth delegation to Sri Lanka comprised of students from several Institutes like IIMs, NITs, NSS, NYKS and RGNIYD.
As a part of the delegation, we travelled extensively to various areas of Sri Lanka, namely Colombo, Galle, Dambulla and Kandy among many other places, having important places which represent various dimensions of Sri Lanka, ranging from culture and archaeology to ecology and environment and not to miss out the Modern Metropolitan areas.
We had the honour of meeting with important dignitaries from the Government of Sri Lanka, the ever cheerful and energetic youth volunteers as well as the local people and communities too, who shared inspiring stories of defeating hardships and achieving miracles, the efforts of which were recognized and praised Nationally (quite comparable to "Against all odds" stories).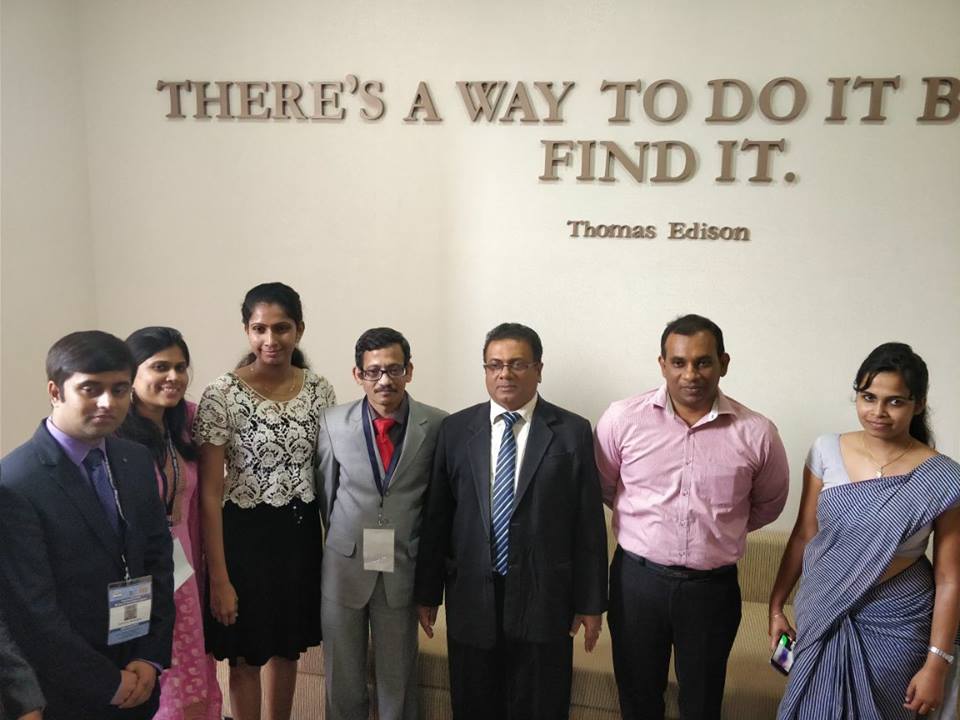 Indian Youth Delegation members meeting with the Additional Secretary, Youth Affairs Division, Ministry of National Policies and Economic Affairs, Government of Sri Lanka
Through such interactions, we came to learn about the immense potential the people have in Sri Lanka, their achievements, Government cooperation and policies and the areas where both the countries can cooperate with each other to leverage each other's strengths to benefit both the Peoples.
Let me share a couple of examples to illustrate my point:
1. Sri Lanka has performed quite well in sustainable development, which can be exemplified through the community built around Pinnawala Elephant Orphanage and Sanctuary in Sabaragamuwa Province. This place not only helps protect and nurture endangered elephants through captive breeding, medical care and research. Pinnawala makes use of a great business model which leverages on tourism in this area, and the key resource of local artisans in nearby villages, to help sell their crafts and generate jobs. Not only that, even the elephant waste is being utilized to make paper in an eco-friendly manner without harming the forests. The same might even be replicated in India, with minor modifications, to help protect endangered species, reduce human and animal conflict as well as generate jobs for local Indian tribal people whose art and craft are highly recognized and demanded worldwide. The whole business model is quite sustainable and environmentally friendly.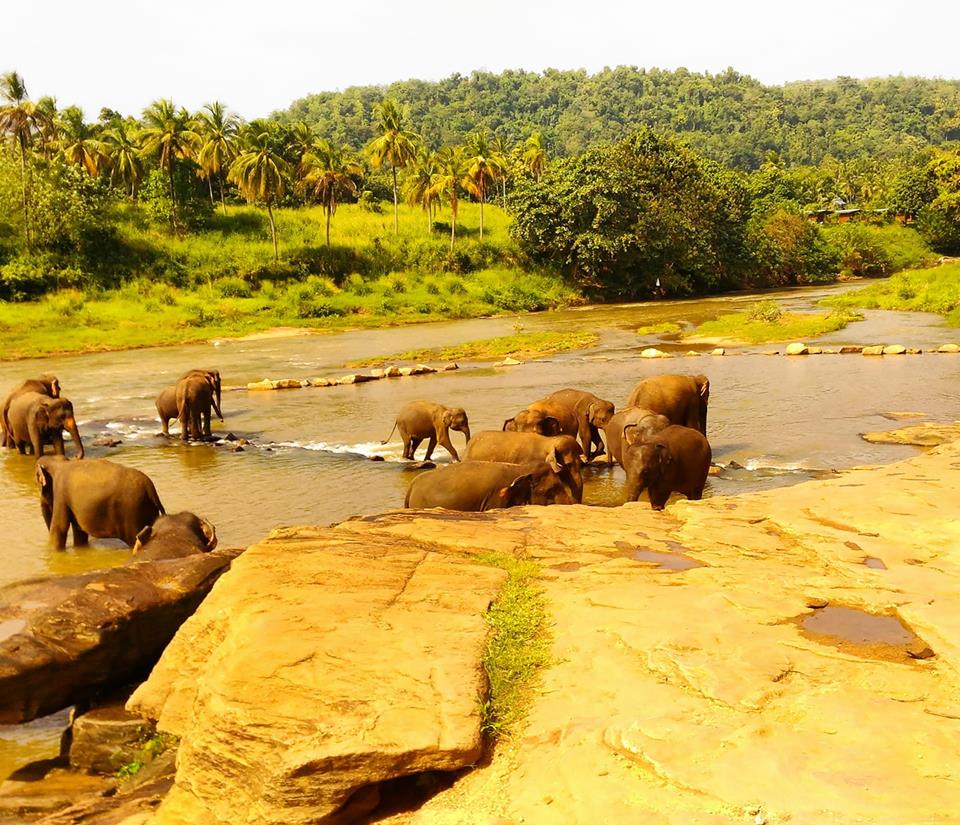 Elephants taking bath in Maha Oya River in Pinnawala Elephant Orphanage. The bathing of elephants in their natural habitat is an important tourist attraction.
2. As we all know, India is one of the top e-commerce markets worldwide with the potential of reaching $52 Billion in 2022 (Statista). A US Government report mentions that Indian buyers and sellers primarily import and export goods like automotive components, toys, clothing, footwear, wearables and accessories, jewellery, watches, cosmetics, health products and digital entertainment and educational services. However, the Sri Lankan e-commerce sector is quite nascent in comparison to India, but Sri Lanka has an advantage in terms of having products like clothing (traditional), jewellery, cosmetics (Ayurvedic), health products, etc, which can find a good market in India and overseas. Hence, Sri Lanka can learn from Indian e-commerce model and access not only Indian market but also the Global market for its authentic products.
These avenues, along with many other avenues exist today which have the potential to foster cooperation between the two countries for mutual benefit.
OK, let me not bore you out with MBA jargons and business models. We also visited several scenic places in Sri Lanka like Galle Fort, went for a water safari on Madu River estuary, saw some peculiar spice trees and herbs like Cinnamon tree, black pepper herb among others, and experienced having authentic Ceylon tea right from its source - a feeling which can never be equalled (coming from a tea connoisseur)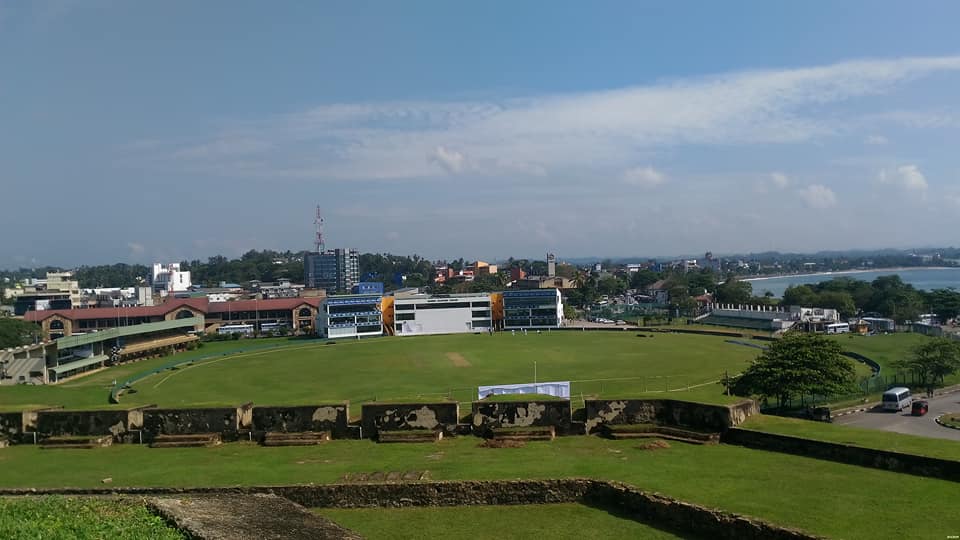 Treat for Cricket fans - The Galle International Cricket stadium as seen from Galle Fort
Temple of the Sacred Tooth Relic in Kandy. The tooth relic of Lord Buddha is said to be kept here, behind these golden walls
We also took part in cultural events showcasing Indian culture to Sri Lanka as well as learning about Sri Lankan culture and art.
The word "Enriching" would be an understatement to describe the overall experience from my viewpoint. It was one of the moments of rare honour for me to represent not only IIM Trichy but also India on a Global level. With such an honour comes great responsibility, which I believe I fulfilled to the Best of my abilities to ensure that the key learnings are passed on to our people. I thank the Government of India for providing me with such an opportunity. I also thank all the members of the Youth Delegation, my peers, friends, relatives, parents for their guidance and support, and not to forget all the Professors in IIM Trichy for helping me learn the concepts of MBA which helped me view things from a broader business perspective.
[Cover Photo credits: Conseil de l' Europe]
This and more of this are some of the reasons why IIM Trichy is special.