Dr. Anirban Chakraborty is IIM Lucknow's Professor of The Year 2020! With more than 5 years of industry experience, this IIM Bangalore Fellow brings fresh perspective and clarity of concepts to the classroom at IIM L. Find out about his "sense of humour that makes his classes more interesting."
Note - The winner(s) of the InsideIIM Professor of The Year at any given campus has/have been chosen by current MBA students of that campus. The voting process began in the month of February 2020, and MBA students could nominate their favourite professors here. The professor(s) with the maximum number of votes has/have been declared the winner(s) in 2020!
---
Meet Anirban Chakraborty - Assistant Professor, IIM Lucknow & InsideIIM Professor of The Year In 2020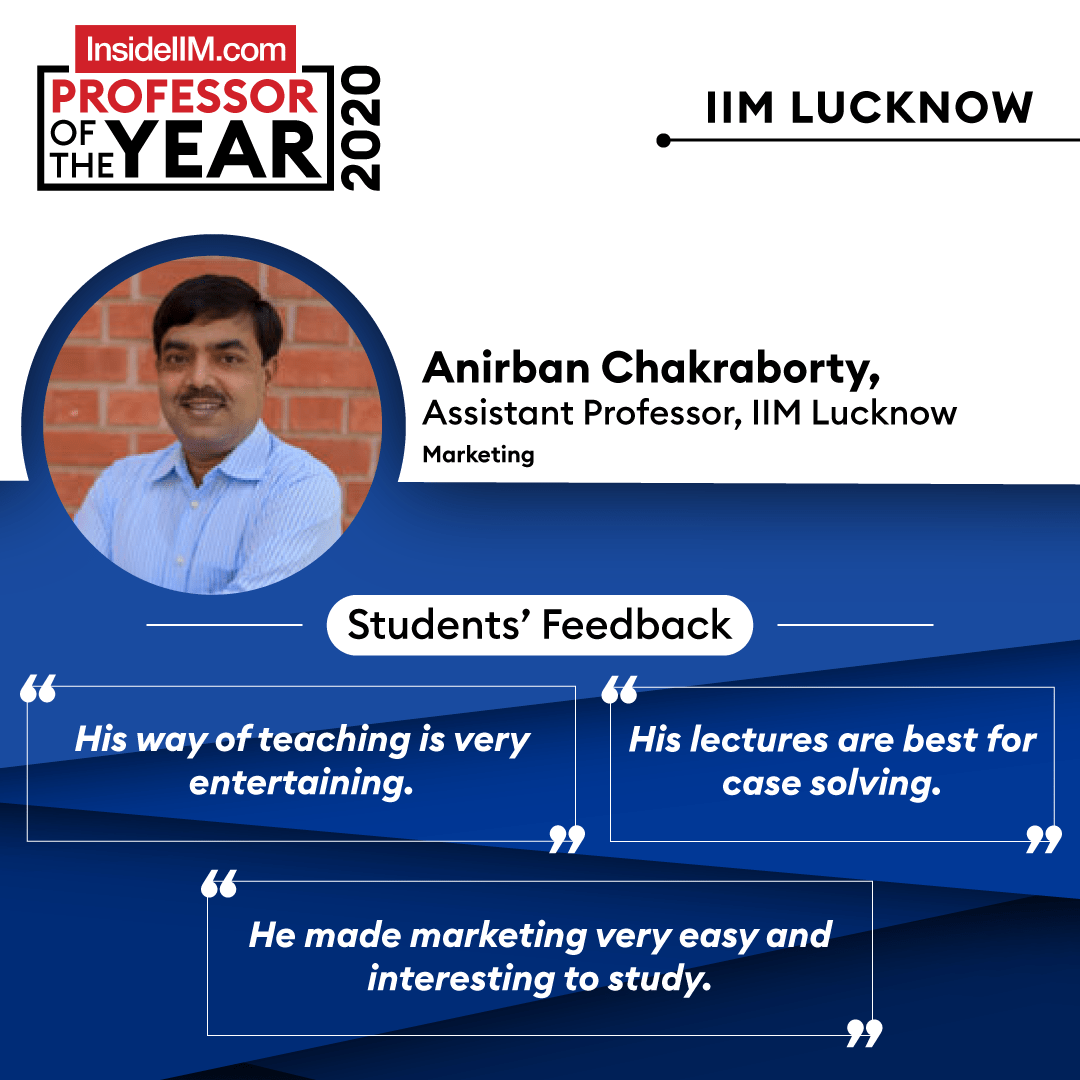 Dr. Chakraborty is Assistant Professor of Marketing at II Lucknow. He teaches electives like Design Thinking, Consumer Behaviour, Services Marketing as well as the introductory marketing courses every year. Dr. Anirban Chakraborty has successfully contributed to the completion of the mid term review of the IT modernization project of Department of Post and its impact on postal service delivery. He has also worked on the assessment of performance, utility and requirement of regional offices of Telecom Regulatory Authority of India (TRAI) in enforcing regulatory compliance of service quality and ensuring effective customer advocacy. Finally Dr. Chakraborty is also responsible for designing the curriculum of Institute Hotel Managements (IHMs) under NCHMCT.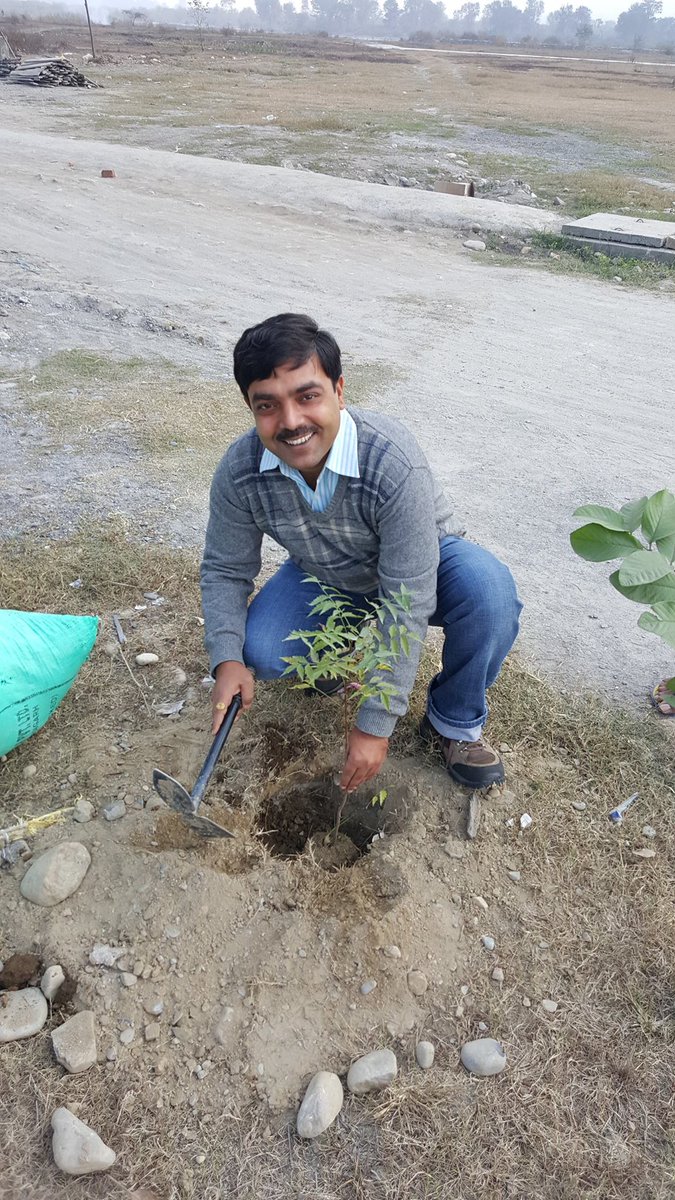 Notably, Dr. Anirban Chakraborty's elective titled "Consumer Behavior" was voted as the Best Marketing Elective of the academic year 2017-18. His co-authored paper titled "Decoding convergent products, its effects on consumer based brand equity: customer experience as a mediator" was awarded Labdhi Bhandari Memorial Second Best Paper award in the 7th IIMA Conference on Marketing in Emerging Economies.
Read more about Dr. Chakraborty here.
InsideIIM Professor of The Year 2020 - What IIM Lucknow Students Have To Say About Dr. Chakraborty.
"

His technical expertise over the subject. Student friendly nature. Always available to students. He makes learning fun and enjoyable. He's considered Best professor of Marketing in campus. He takes part in student activities as well. He's involved in and concerned about professional careers of students."
"Very logical and methodological in his approach. Encouraged a lot of discussion in the class and gave a lot of real world examples. His sense of humour is very good which made his classes even more interesting."
"Teaches the topic with relevant examples and tests the core concepts during the exam which one would love answering."
The following are professors at IIM Lucknow who just missed out on winning the title of InsideIIM's Professor of The Year in 2020, but are loved by IIM L students:
Prof. Madhumita Chakraborty - "Taught one of the most difficult subjects in term 1 of MBA really well. For people like me who don't have any prior finance background, I was able to understand the basics well. She sends a weekly summary and also conducts extra classes to clarify doubts."
Prof. Rajeev Kumra - "Empathy ... makes his delivery spotless."
Mrityunjay Tiwari - "He taught us like a primary school teacher clearing each and every doubt. For him, no question is stupid and the decision to consider the question is stupid lies with him. He supports us in and out of the class. He looks like a teenager and is a sports fanatic."
Liked This? Here's What We Recommend What You Look At Next: