Dr. Ranjan Chaudhuri is NITIE's Professor of The Year 2020! With an MBA in Marketing and a PhD in Management Sciences, Dr. Chaudhuri has been associated with National Institute of Industrial Engineering (NITIE) for over 12 years now and has taught at many other business schools in the country! Find out why students love him and think that he is "the most well read and updated teacher, with awesome teaching."
This is Dr. Chaudhuri's 2nd time being voted as InsideIIM's Professor of The Year with an overwhelming number of votes!
Take Your Career To The Next Level. Ask Our Experts Anything. We Will Respond Within 48 Hours.
Note - The winner(s) of the InsideIIM Professor of The Year at any given campus have been chosen by current MBA students of that campus. The voting process began in the month of February 2020, and MBA students could nominate their favourite professors here. The professor(s) with the maximum number of votes has/have been declared the winner(s) in 2020!
Meet Dr. Ranjan Chaudhuri - Associate Professor, NITIE Mumbai & InsideIIM Professor of The Year In 2020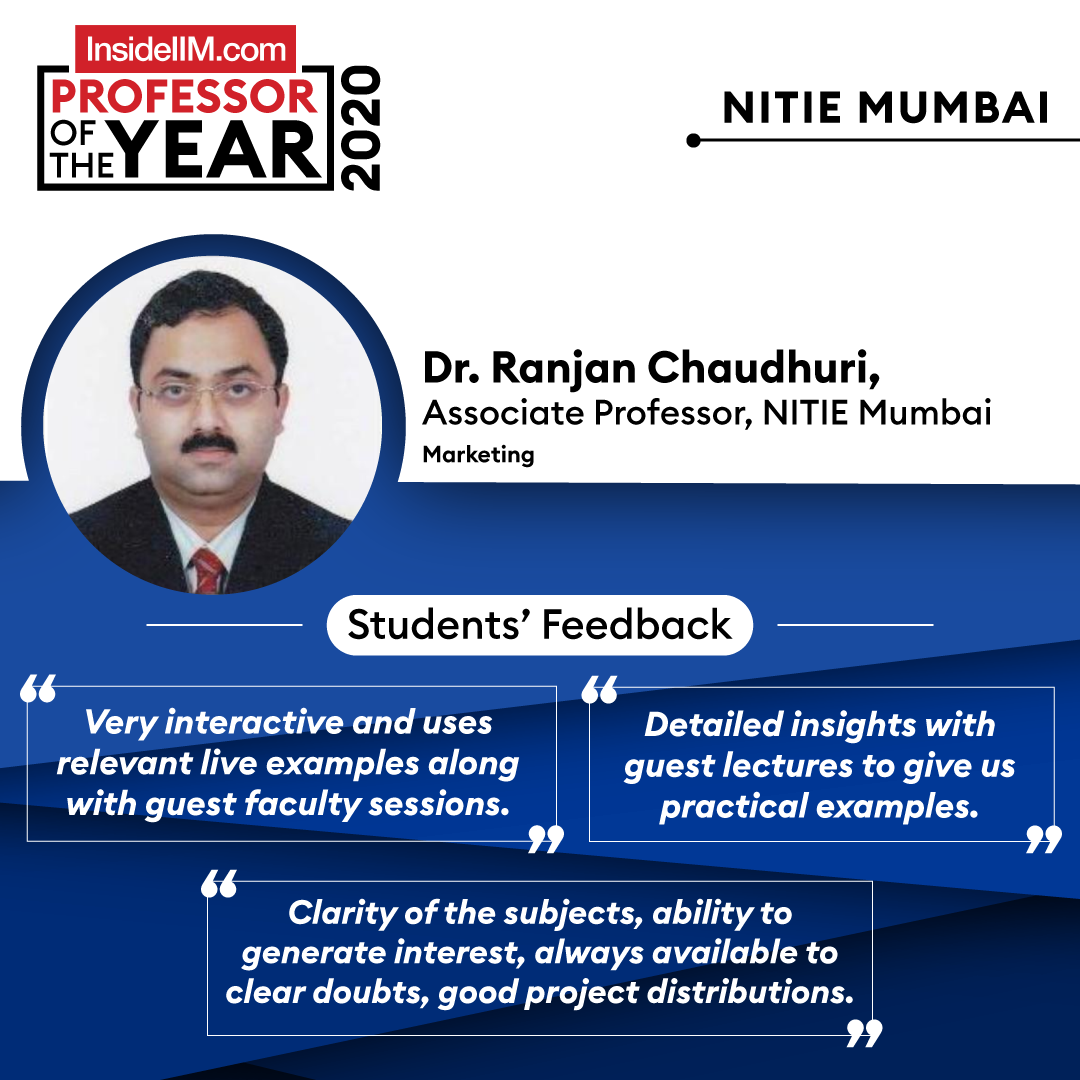 Dr. Ranjan Chaudhuri is an Associate Professor in Marketing at National Institute of Industrial Engineering, Mumbai. Dr Chaudhuri has over eleven years of industrial, teaching and research experience. His teaching and research interests include the areas of Retail Management, Strategic Marketing and Marketing Competitiveness. He was a Fulbright Fellow to the United States in Fall 2012.
Below: Faculty Advisor Dr. Ranjan Chaudhuri with the winner of the HUL L.I.M.E 2020 and NITIE Students.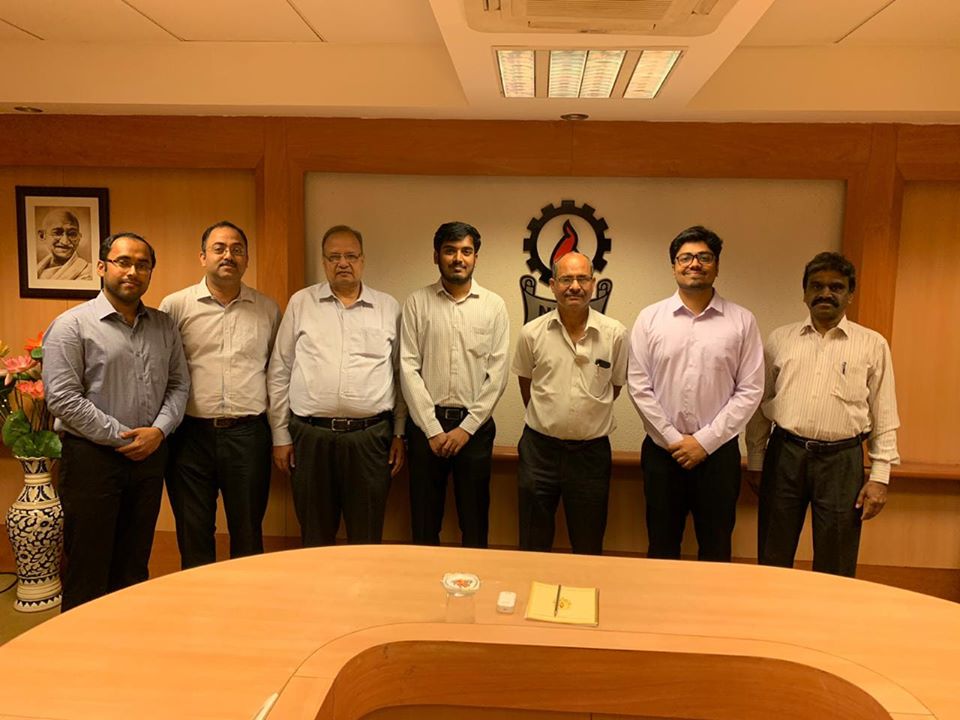 Dr. Chaudhuri has authored/co authored more than 76 publications in referred National and International Journals and Conference Proceedings, one Monograph published by a leading International Publisher in Germany and contributed chapters in five books. He is the recipient of the DNA Award 2010 for Outstanding Teaching Pedagogy and Dainik Bhaskar 2010 Award for the Best Professor in Marketing Management among others.
Having graduated from NIT Durgapur, Dr. Chaudhuri is a Visiting Faculty at George Washington University, Washington DC and the University of Alabama at Huntsville. His past teaching laurels include teaching at IIT Kharagpur and SP Jain Institute of Management and Research. Find out more about Dr. Chaudhuri here and here.
InsideIIM Professor of The Year 2020 - Why NITIE Students Think So Highly of Dr. Chaudhuri
"A two way communication with very relevant case discussions along with interactive sessions with eminent guests is what one would expect in Ranjan Sir's Class."
"He provides excellent coursework, engaging sessions and up to date content. He is super friendly and approachable!"
"Clarity of the subjects, ability to generate interest, always available to clear doubts, good project distributions."
"Breadth and depth of knowledge shared in the class, the kind of insights he shares, the kind of help he extends to the students on various projects, competitions etc are only some of the many factors that make Dr. Chaudhuri special."
"Depth of knowledge that he showcases along with his method of teaching stands out. He is always keen on helping students reach their full potential."
The following are professors at NITIE who missed out on winning the title of InsideIIM's Professor of The Year in 2020, but are loved by students:
Prof. Sachin Kamble: "Can easily connect with students, be it a fresher or a student with industry experience. Very knowledgeable. Takes help of case studies and live examples of problems faced by industries to relate his teaching."
Neeraj Pandey: "Excellent pedagogy."
---
Liked This? Here's What We Recommend What You Look At Next: