Here's Aarushi Agrawal, a second-year student of MICA, sharing her journey from an Instagram Influencer to ITC Limited along with tips on how to crack the selection interviews of colleges and companies.
Often, we find ourselves standing on a crossroad where we ask this question to ourselves, Should we follow our passion or the career expectations of the society. I was lucky enough to find my safehouse, MICA, which not only nurtured my skills but also helped me get my dream job.
Being from a city like Indore, where the love for food and travelling is in the heart of every resident, Even I had my inclination towards travelling, writing about different fashion styles, exploring different foods which led to the start of my blogging journey.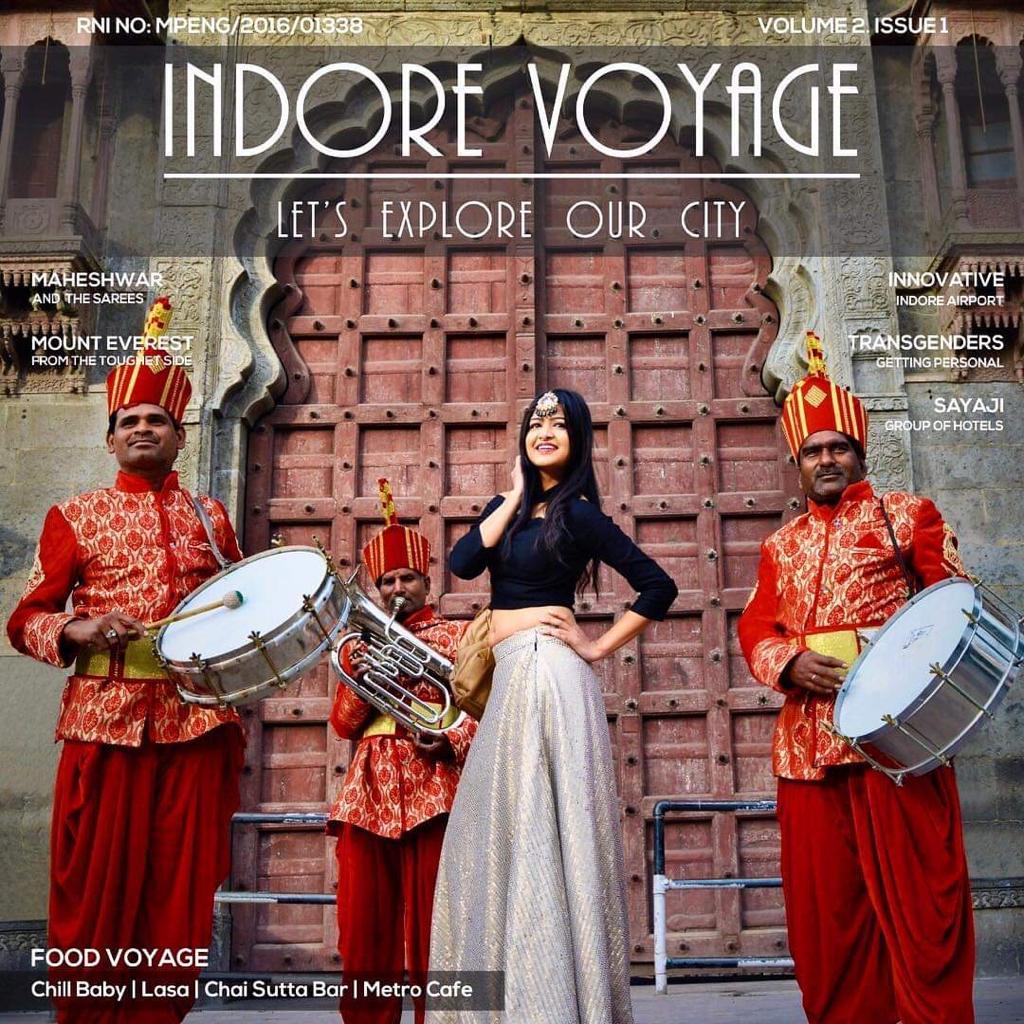 I started writing blogs and posting my lifestyle pictures on Instagram. The initial posts got so much traction that a start-up named Indore Voyage approached me to become one of their founding members.
I started working as a video jockey and content writer for them. I realized my passion got appreciated by people. I used to get hundreds of DMs from my followers, and collaboration opportunities with brands like Makemytrip, Shein and many local cafes of Indore made me understand that there is a potential market for my work. I figured I could pursue becoming a social media influencer. Within a due course of time, I got 70,000 followers on Instagram and multiple brand associations. I became the cover girl of Indore Voyage magazine and won National excellence award for Video jockeying and an appreciation reward from Instagram.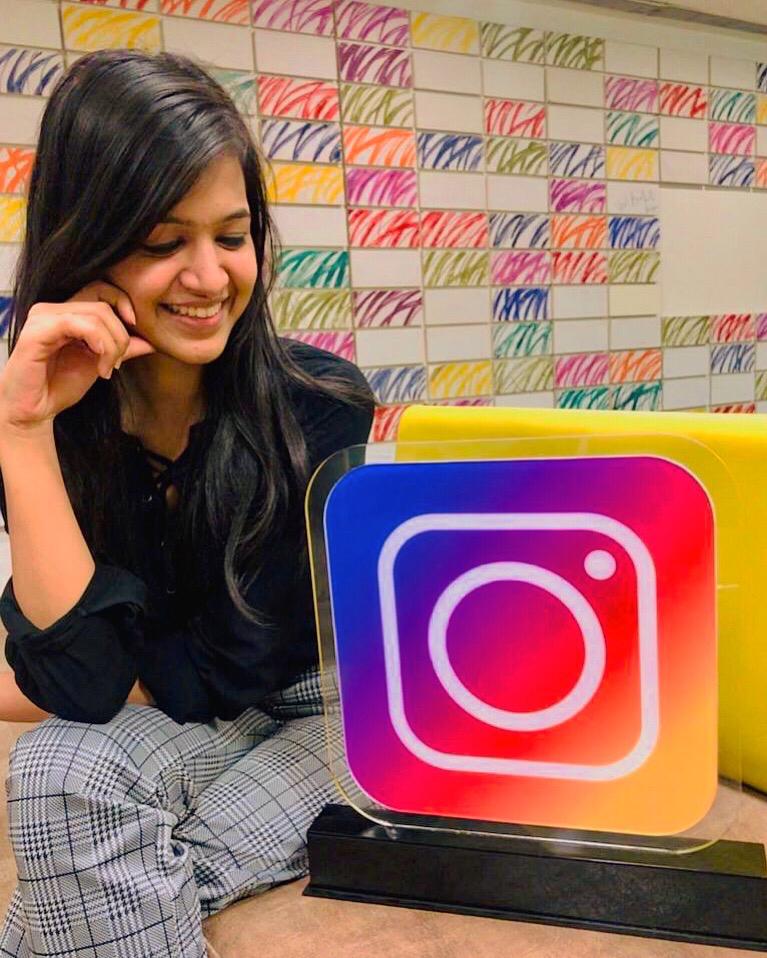 Being a computer science engineer who has some interest in Marketing, I wanted to continue blogging as my career. I gave CAT, SNAP, NMAT, XAT and few other examinations to pursue my masters in the area of management. Though I was aiming for the IIMs and the top B-schools, deep in my heart I was hoping for a college where I could take out some time for my passion for blogging and learn further about influencer marketing.
Within a few months, the result was out and I got shortlisted for all the examinations I had given. When I started giving interviews, looking at my profile and interests, in almost every interview some panellist would ask me if I have applied for this college named MICA. Completely unaware of MICA, I started researching about the programmes, curriculum, teachers and the entrance examination. I gave MICAT-2 and made it to the PGP-25 batch of MICA.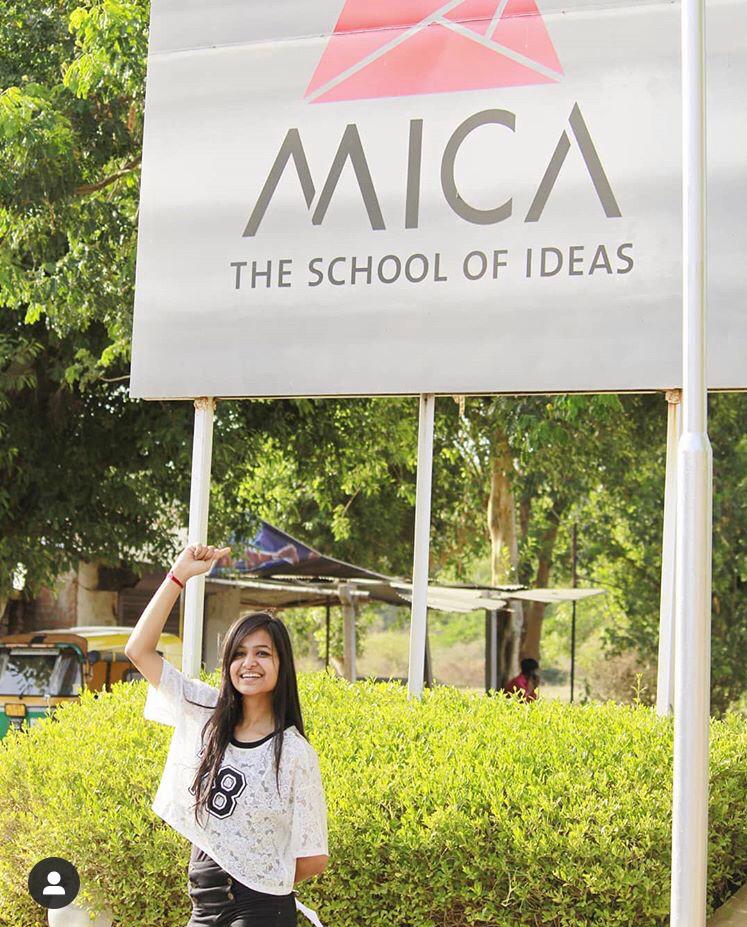 The decision came easy for me despite being selected by top B-schools in India that MICA is the only college that will help me pursue my dream and passion both. With such a diverse mix of students, culture, and courses, MICA was the perfect fit for me to be. Soon, the subjects like Semiotics, Luxury Branding, Digital Business Strategy and Analysis and a special section of Influencer Marketing itself helped me professionally. I was able to incorporate the power of storytelling, relatability, and the art of building a connection with the consumers in a way like never before.
Through its Digital Capstone project, which is an incubator programme the students can take in the second year where they can pitch any idea and convert it into an actual working startup. MICA gave me an opportunity of taking my blogging career one step further, where currently, I am developing a system where the brands can find the right influencers for their campaigns who are experts in what they do. This platform will help brands find the right influencer that suits their brand values and reaches the right audience despite the number of followers they have. With the ongoing execution of my Digital Capstone Project, the next thing in line was the final placements. Being a fresher, I was prepared to answer questions like Will a fresher be able to do sales? Or say, Why a particular industry or sector.
During our placement season, ITC, which is considered to be one of the top FMCG companies came to recruit on campus. I was overwhelmed with joy that my dream role and company was here at MICA! The company shortlisted 24 candidates for their AUT program, and I was fortunate enough to be one of them. The selection process included four rounds- Online Assessment, Online Application Submission, Group Discussion and Personal Interview. In the group discussion, we were given a situation based case. Approaching the case with a different perspective and my ability to take the discussion towards the solution helped me in getting to the next round of personal interview.
In my personal interview, there were mostly CV based questions and was a mix of HR and technical questions. A lot of emphasis was given on my summer internship, my family and values, my openness to explore new roles and places. They asked me about my experiences where I have shown leadership skills and if I have the zeal and passion for sales. They asked me if as fresher I would be able to do sales or not. To which my reply was, "As I come from a Marwari family, where my dad is a businessman, I have seen him on the field doing sales and he has taught me the value of relationship management, quality control and fulfilment of customer requirements which has helped me sell myself as a brand". I was asked about my blogging journey and my favourite campaign that I have done and why.
I advise to keep reading and learning about the new innovations in marketing and to be honest in personal interviews. One should be very thorough with their CV and have some story behind each of their achievements.
I am grateful and happy for how grown as a person because of constant support from my family, my passion for blogging and the learnings at MICA. I hope to continue thrilling my readers and leave an impact wherever I go!