My Internship At DBS Bank, Pune – Gaurav Gupta From SCMHRD, Pune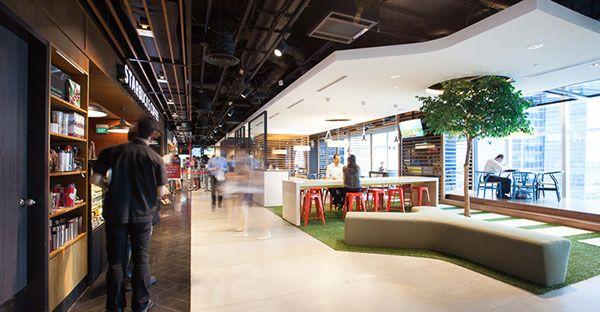 Unusual excitement filled the air as DBS descended on our campus, Symbiosis Centre of Management and Human Resource Development (SCMHRD, Pune) for the first time since its existence in India to recruit summer interns for its coveted Management Associate Program, a well defined and sought after program that gives a peek into various divisions in the company and eventually an opportunity to be placed at DBS's pan-Asian offices (basis your performance!).
The first mails in our inbox revealed that 22 interns had been recruited from all over India including top B-schools and thus we kick-started our "Whatsapp friendship" with nervous yet excited messages. However we were a strange group as you would see later, a different class of millennials who preferred to communicate more in person than reply on Whatsapp, which left quite a few of us waiting for replies for days at times. Projects were still being finalized for the interns which led to a slight delay in our joining letters but our excitement over-shadowed all of it and finally we got our locations, 21 were in Mumbai's Fort Office and I was in Pune. A bit of drama ensued with me being the butt of jokes about being left out in Pune. For me, it was more of an opportunity to prove myself as an able intern.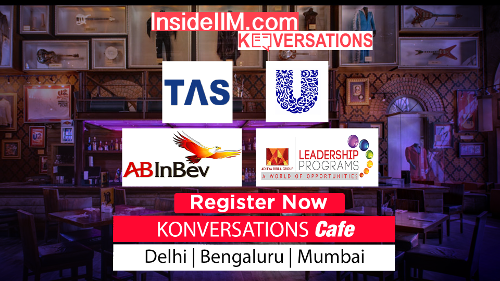 Finally the journey started with all of us reporting to the Mumbai Fort Office for the induction where after being briefed by all the department heads and delicious meals, we were packed off to our departments to get cracking and get the ball rolling. The good part was that I was working with the DigiBank team, one of the most hottest projects for DBS in India now from which it expects to generate revenue upto ₹50000 crore overall over the next 5-7 years. I was assigned to the 'Digiservices' division – the cost centre for DigiBank which was the mobile-only bank, launched by DBS to gain traction among retail customers as it seeked to establish itself in India.
Since my first project was "Designing and Implementing the Fraud and Risk Framework for DigiBank", it involved a lot of unlearning of what I had learnt in class and learning the way things were done on ground. After an interaction with various stakeholders in Mumbai over a span of three days, which included getting to know about various processes and controls in place, I left for Pune hoping to deliver actionable results. Fast forward to the Pune office, I was in a stupor for the first day. People moving all over, team meetings happening in various conference rooms, people rushing to their decks and a sense of urgency all over. It was a far cry from the relative peaceful environment I had witnessed at the Mumbai office.
Introductions with my mentor and boss followed with little time for niceties and one thing was writ clear – "TIME IS MONEY". With the impending launch of DigiBank, my division had gone into an overdrive to ensure seamless execution and the top honchos from Singapore and Mumbai dropped in routinely to help solve issues that naturally arose time and again. I had prepared a 7-week detailed activity timeline which helped me keep a track of my projects and complete them in record time. It also helped me recollect finer details during the time I prepared my end-stint presentation.
I got down straight to work, reading up all the existing policies and frameworks in place to counter frauds and suggesting possible measures keeping the future clientele in mind. Within three weeks, I was almost nearing the end of my assigned project, so I started asking around for more work which helped me to get aligned with the service delivery team, which was working on analyzing the huge volumes of data continuously being churned out. I volunteered to help in the data analytics of the same and thus started my late night vigils at office, as I was assigned to analyze the entire day's data and prepare the same in a presentable format for the senior management discussion all the way to the Singapore office.
I knew I had hit a gold mine as my work was being appreciated quite a bit and my interactions with my mentors became more meaningful and relevant. By this time, the data bug had bit me badly. My mentor and I were always discussing possibilities as to how to extract more meaning from the existing data which resulted in us coming up with results which literally could get our entire division under the scanner. Whilst we sat there smiling, my mentor cautioned me against presenting it as I was literally questioning my department's performance in the results. (It was not as if Digiservices was not performing but that we were overburdened with just too much work and too less resources to handle the same. There was a general perception that our team was out to set a record of staff efficiency given the crazy hours we worked 🙂 )
As the sixth week was ending, I realized that there was another important work pending which involved performance measurement and analysis for another team sitting in Pune. While it was not assigned to me, my mentor and I discussed the possibility of me doing something with it if I could. By that time, I was looked upon as more of an employee and less of an intern and thus I put in my efforts to design the entire system which ultimately was going to be incorporated in the DBS' Global Management System – the fact which made me realize the importance of my project and increased my willingness to complete it.
Finally the last week rolled in. And I was going on in full steam. Presentations to my various departments, handing over projects, finalizing last minute details with various stakeholders (they increased in the last project) and rushing to and fro from the Mumbai office for my end-stint presentation. I would say it was one of the most action packed yet memorable weeks of my life. My final presentation was the ultimate test of my work. Getting an opportunity to present my work in front of an Indian COO and department heads who grilled me for nearly an hour, deep-diving into details (which helped me get a sneak peek into how they think) and being appreciated after that for passing the stress test successfully made me really happy!! In the midst of all this, traveling to Mumbai, late night returns from office and having meals at odd times added colour to my extremely good learning that I had.
My mentor and boss definitely played a vital role in helping me sail through successfully as they assisted me at times when I got stuck and kept my momentum going through hilarious jokes and praises all over the office. Overall the culture at DBS is very open. It is expected of employees to walk up to anyone's desk and seek answers rather than following the bureaucratic approach of sending mails and waiting for hours at end. A well-structured organization with clearly defined, yet mixed roles, leaves one wanting for more. Prospects for an MBA candidate are indeed excellent given the various in-house learning programs that DBS runs and especially its flagship program, MAP.
My top three learnings and suggestions for all future interns would be:
1) Ask! Ask! Ask! The most underrated yet needed quality if you want to succeed. Ask questions, clarify your doubts. Do not pretend to know everything when you do not. Asking will not only help you make friends, but show your humility and help you gain respect in the organization.
2) Do not shirk from hard work : Irrespective of the final results (PPO, PPI), focus on delivering quality results because the people you work with are going to be there in the industry for long and your reputation and connections matter. Referrals, recommendations or just a general talk. The word travels in the industry faster than you can ever imagine.
3) Do the work that you love : Be frank about your expectations from the internship (My boss was literally surprised and my mentor half-shocked when I told my expectations to them, but then it helped me align my projects, so you see where I won). Do not trudge along in a project just because it has been handed over to you. Seek what you want and it shall be given to you, sooner or later.
Be frank. Do not give fake reviews when given an opportunity, you will regret it later. Stop fearing about implications and enjoy your internship. Make friends, network with people in the organization and maintain a good reputation. It will take you places….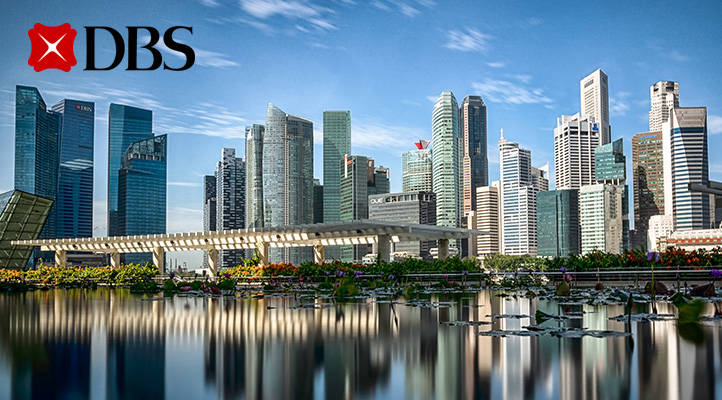 Disclaimer : All photos have been sourced from Google as clicking photographs was strictly prohibited in office premises.
—————–
About the Author :
Gaurav Gupta, SCMHRD Pune; Foodie, creative writer, adventure-seeker who loves to travel, seeking to understand markets!!!