We had the pleasure to talk with Mr. Piyush Agarwal, FLP associate at ABGLP. He cleared his CA Finals with AIR 47 in 2017 before embarking on his journey with the coveted Aditya Birla Group.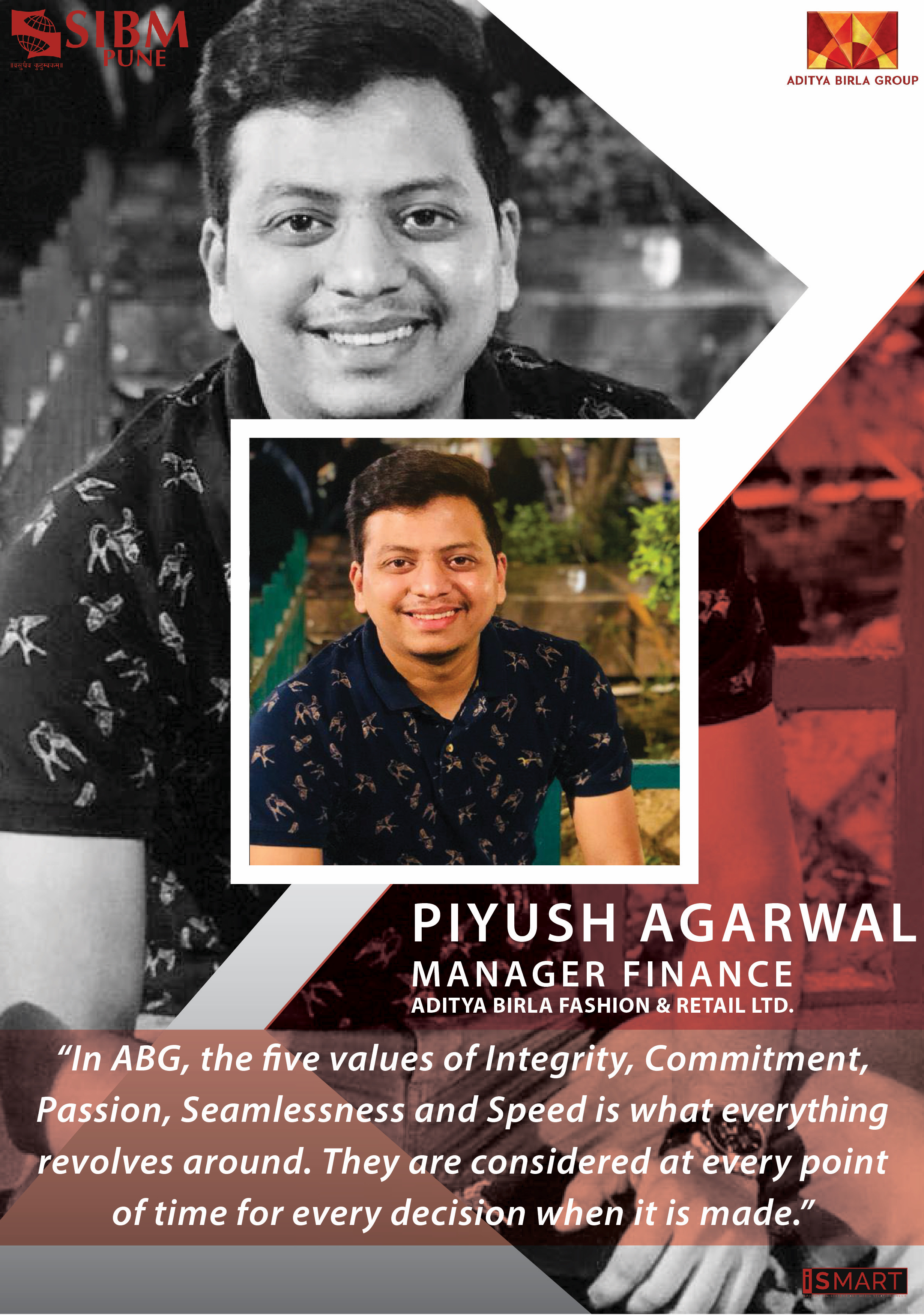 Here are a few snippets from the interview with Mr. Agarwal:
Interviewer: How has your journey at ABGLP been?
Mr. Agarwal: It has been a very promising journey. I have been a part of different businesses and have got to grow across roles and functions. I have got to be a part of mergers too. I also had exposure in finance and now I'm in sales, hence I have had proper exposure across different departments. At ABGLP, you get to know how businesses are done and also your capabilities are recognized and you are allowed to grow in a manner that is most beneficial for you.
Interviewer: What is the best thing you like about the culture of ABG and how does it makes you feel included?
Mr. Agarwal: In ABG, the five values of Integrity, Commitment, Passion, Seamlessness and Speed is what everything revolves around. They are considered at every point of time for every decision when it is made. We are very ethical and think of sustainability. The culture is very supportive and gives you a family-like feeling. Once, one of the employees had met with an accident and his expenditures were to be very high and it would have been very difficult for him to bear, so ABG sponsored his complete treatment from a top medical facility in Mumbai. This is because every employee is considered a part of the family.
Interviewer: Any advice for students as to how they can be a fit for ABG and any qualities that they should acquire?
Mr. Agarwal: They should not pretend to be someone they are not and should be as they are. What matters is the goals and ambitions of a person to work in the industry. You are not supposed to know everything that is happening.
Interviewer: ABGLP has been a success. So what factor has contributed to making it a success?
Mr. Agarwal: Hiring the best talents across the country with one of the best processes that we have. Also, give them the liberty to choose the business in which they want to work depending on their area of interest. ABG gives an opportunity to see in which area the interest lies as one gets to work in 3 different industries during the first year of joining. This flexibility at the early stage of the career is what people want. Location advantage is another thing as the Aditya Birla Group have offices around the globe.