MISB Bocconi has completed its Summer Internship Process; all 57 students have been placed and begin their internships at the end of March or the first week of April, 2016.
The 23 new companies that interviewed and recruited from the PGPB4 - Class of 2017 are Adaequare (Excellor), Al Abeer Medical, Alpha Alternatives, Alt Wien Kaffee (Austria), Arvind Lifestyle, Capgemini, Centrum Capital, Danieli India, Decathlon, DHL, Ernst & Young (EY), Estée Lauder Companies, Fitternity, Mahindra Finance, Medallin Sports, Reliance Brands, RJ Corp., Rungta Advisors, SBI Mutual Fund, SOL Group (Italy), Tata Capital, UCSI Consulting (Malaysia) and V-Cloud Fashion Consulting.
Sales & Marketing profiles were the highest in number based on the preferences of our students from companies such as BookMyShow, Ferrero India, Future Group, L'Oréal India, Luxottica Eyewear India, Merck Sharp & Dohme (MSD India), Piaggio India and Vodafone to name a few.
Finance roles were offered with companies such as Elara Capital, Capgemini, Danieli India, Centrum Capital, Mahindra Finance, Rungta Advisors, SBI Mutual Fund and Tata Capital.
International Internships were offered by SOL Group (Monza, Italy) and UCSI Consulting (Kuala Lumpur, Malaysia) for two students each.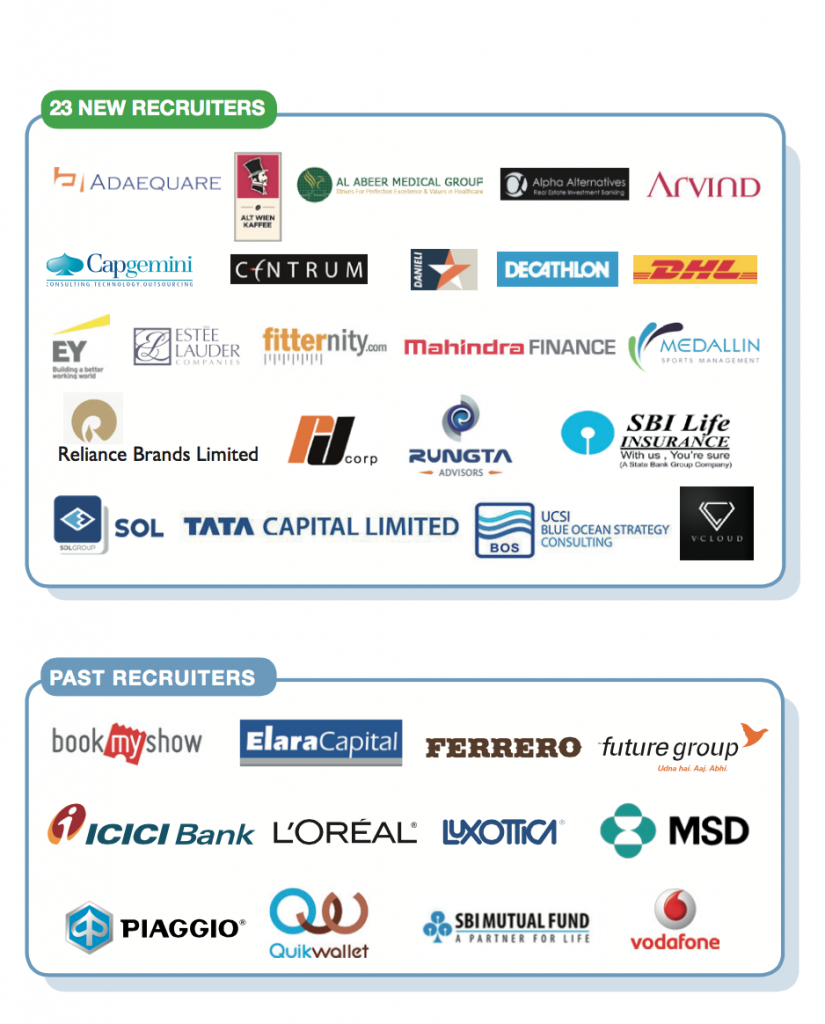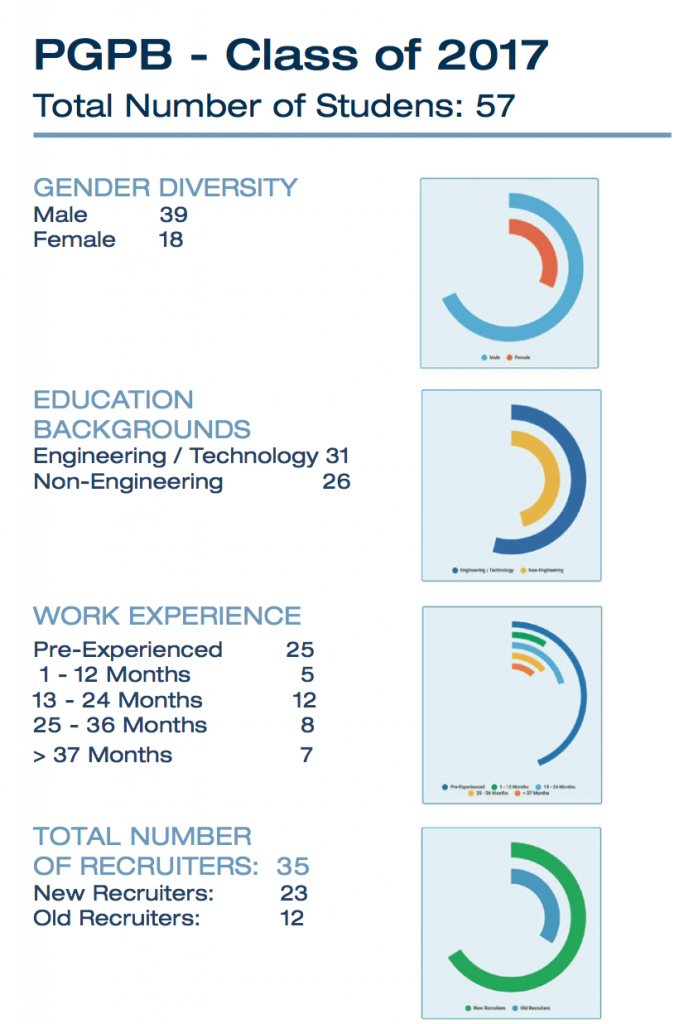 (Edit Note : The Editorial team at InsideIIM had no role in creation of this report.)
(This is a Promoted Feature)