The hunger for love is much more difficult to remove than the hunger for bread.
To be frank, for me, TISS isn't a B-school, it's rather more than that. It's a sense, it's a notion, that one will solely notice by being here. It is a melting pot of cultures, traditions, and approaches to living a life. TISS is one amongst the few colleges all across India that develops its students into professionally competent and socially conscious management graduates at the same time.
TISS teaches us that we should recognize the present need of human society. And what's that need? Human society has come a long way since the medieval age. It is no longer bounded by geographical limits to particular countries or communities, it has broadened to a more cohesive state of being. It has made rapid progress in the fields of material comforts, education and economic development throughout the entire world. But there is a pinprick somewhere in the social body at large, and therefore there are large-scale quarrels, even over less important issues. There is a need for a clue as to how humanity can become one in peace, friendship, and prosperity with a common cause.
There is a need for the science of social love which TISS vehemently stands for. The campus provides an atmosphere where this culture blooms. This is the panacea for all the suffering that the humanity of the world is undergoing, and we simply request the leaders of all nations to pick up this science of social love for their own good, for the good of society and for the good of all the world's people.
Since the love of society includes love for all living entities, how have some people come to feel that life does not accommodate love? The confusion has arisen because they have mistaken lust for love. "Lust and love have different characteristics, just as iron and gold have different natures. The desire to gratify one's own self is lust, but the desire to please the person is love. What we usually consider love, then, is actually an affair of personal sense enjoyment pursued by someone who takes his material body to be himself. Unaware that he is not his body but rather the spirit soul inside the body, he tries to discover love in either the body itself or in a vague, theoretical combination of body and soul. In this way, he cheats himself and others by losing sight of the real object of love i.e. the society.
But we hold our bodies dear only because of the living principle, the soul is within them. And the soul is dear to us only because of its intrinsic relationship with other souls. Real love, therefore, is the act of giving ecstatic pleasure to the other souls irrespective of caste, creed, and religion. Whatever else passes for love in this world—whether for one's master, friend, child, or partner—is but a pale reflection of the original love for other souls lying dormant in all of us and covered by our ignorance. Even the most selfless kind of love in this material world—that of a mother for her children—disappears in time as the children grow up and the mother grows old and dies. But social love is eternally fresh and blissful.
Real love begins within social life, and social life contains the highest standard of love in all relationships, including those of the family. In fact, true family life begins only when the husband and wife share mutual love consciousness. By performing their family duties in the spirit of service to society, people renounce the lustful materialistic side of their relationships while allowing that part that is sanctified and true to blossom fully. Thus, the loving relationships between mother and child or husband and wife become perfect when based on the love of the soul. And if a family lacks this consciousness, then alienation between family members, child abuse, divorce, and other problems are inevitable.
From early times, love has always been associated with human solidarity. Of course, some people might feel self-sufficient and believe they have no need for love. While it may be entirely conceivable to lead a life individually without love and yet find self-affirmation in the world (for example, through one's achievements or successes), it is not at all possible for love to be replaced as a mechanism of society as a whole." Why so?
The answer does not lie alone in the prolonged socialization and dependence of the child, which requires the kind of unconditional caring that we expect of parents. A more complete account of the function of love in human societies must consider the manner in which love as communication facilitates the intersubjective formation of identities and world views—a lifelong process that starts in the family. It is no accident then that love is the medium of the family, just as money is the medium of the economy, power that of politics, and truth that of science.
TISS says that it is the duty of every human being to understand his constitutional position with people and to act accordingly. If this is possible, then our lives become successful. Sometimes, however, we feel challenging and say, "There is no social," or "It's better to be selfish," or even, "I don't care for people." But in actuality, this challenging spirit will not save us. Social love is there, and we can see it at every moment. If we refuse to see the love in our life, then we will suffer due to our own stubbornness. If we do not choose to see it in one feature, we will see it in another. There are different features of Social love because He is the original root of the entire cosmic manifestation. In one sense, it is not possible for us to escape Him.
We must always remember that this particular form of human life is attained after an evolution of many millions of years in the cycle of transmigration of the spirit soul. In this particular form of life, the economic question is more easily solved than in the lower, animal forms. There are swine, dogs, camels, asses, and so on, whose economic necessities are just as important as ours, but the economic questions of these animals and others are solved under primitive conditions, whereas the human being is given all the facilities for leading a comfortable life by the laws of nature.
Why is a man given a better chance to live than swine or other animals? Why is a highly posted government officer given better facilities for a comfortable life than an ordinary clerk? The answer is very simple: the important officer has to discharge the duties of a more responsible nature than those of an ordinary clerk. Similarly, the human being has to discharge higher duties than the animals, who are always busy with filling their hungry stomachs. But by the laws of nature, the modern animalistic standard of civilization has only increased the problems of filling the stomach. When we approach some of these polished animals for social life, they say that they only want to work for the satisfaction of their stomachs and that there is no necessity of inquiring about society. Yet despite their eagerness to work hard, there is always the question of unemployment and so many other impediments incurred by the laws of nature. Despite this, they still denounce the necessity of acknowledging the social love.
It is not enough to be compassionate. You must act.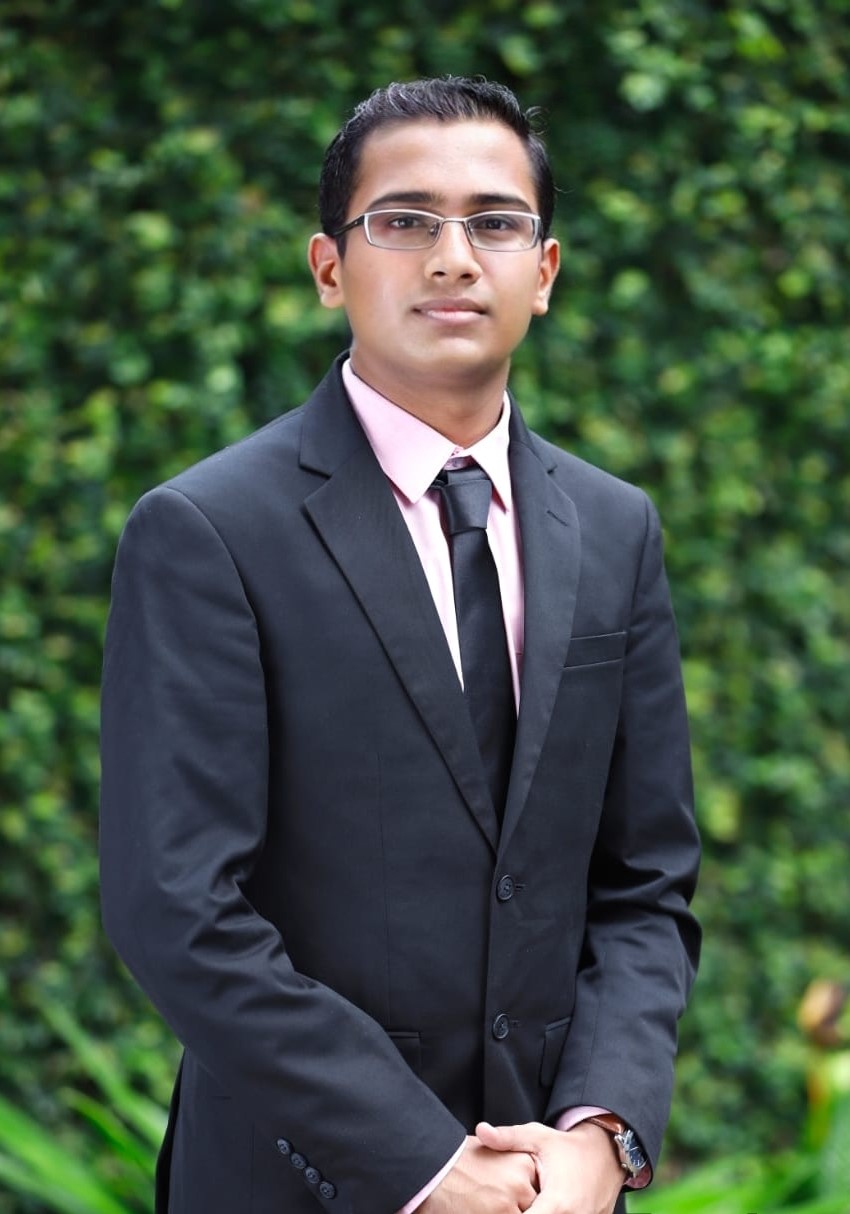 Pritam Avhad is pursuing an M.A. in Human Resources Management and Labour Relations from TISS, Mumbai. He is an Engineering graduate from VIT, Pune and has worked as an Application Development Analyst at Accenture. He likes to write, travel, read and be updated on news of national and international importance. He wants to be a successful HR and business writer. He believes in the saying "When the wind of change blows some build walls while others build windmills".