Vivaan 3.0 – The International Business Summit At IIFT
Indian Institute of Foreign Trade, Kolkata Campus turned 11 this month on 16/7/2017. The once newcomer in the world of top notch B-schools has been able to create a strong legacy in these past 11 years. Be it pedagogy and academic excellence, Sports, or Placements: IIFT Kolkata has created a unique value for itself in the area of International Business, standing out among all other major B schools.
11 years of IIFT Kolkata- https://www.youtube.com/watch?v=l-WvAs7IigA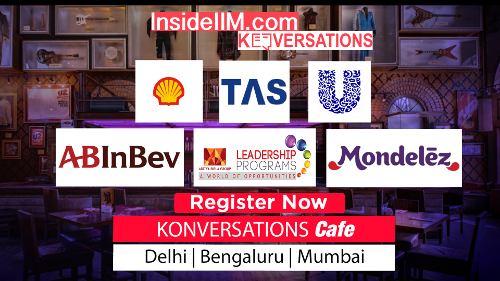 Indian Institute of Foreign Trade is the torch bearer to the future of international business in India.
This year, IIFT Kolkata is all set to the host Vivaan 3.0, the much awaited International Business Summits in Eastern India. Vivaan 3.0 is the flagship annual business summit of IIFT Kolkata, where summits pertaining to different functional areas of management take place and corporate leaders share their valuable insights. The theme of Vivaan 3.0 encompasses the three main ideas: Industry 4.0, Protectionism and Digitalization.
Industry 4.0 brings in revolutionary changes in the world of technology. It aims to strike a balance between technology and human lives. Big data, embedded systems and artificial intelligence are some of the salient features of Industry 4.0.
Vivaan 3.0 Teaser- https://www.youtube.com/watch?v=lGz-X2zoVcQ
Protectionism in and around different countries has slumped growth to a huge extent. Gradually, it is becoming the order of the day since many countries instead of opening up barriers are hindering free trade and multi lateral agreements.
Digitalization is the digitization of human lives. When we make use of digital appliances in every aspect of our lives, then our lives are sort of digitized for good.
This year, Vivaan 3.0 will be held on 17th, 18th and 19th of August, where summits pertaining to the six functional areas are lined up and the stalwarts from industry would be sharing their thoughts on these issues. Adding to it, many corporate competitions are in store for aspiring top B-School students. Moreover, eminent personalities from Indian Army, Sports and climate change activism would be having a discussion with the students and this is done under the banner of "Multiple Perspectives of Management", the sub-theme of Vivaan 3.0.
For more, visit- http://iiftvivaan.com/