Exciting times lie ahead. Soon, you will step into the corporate world. Companies will hire you to help them grow their business. Or, you will pursue entrepreneurship or something equally fulfilling. Either way, you will get opportunities to make a difference - to make a positive impact in the world.
Placements will help you land your first job after college. But beyond that, your career growth completely depends on your performance in the professional world.
I want to help you gain a competitive edge on your peers. Some of them may be your seniors, some your juniors, and many will join at the same level as you. To differentiate yourself and gain an edge, three skills are paramount. And they rarely, if ever, are taught. You have to learn them yourself.
Regardless of your professional goal, your success depends on these three key skills. Let's get to knowing them and their significance.
A study by JACA stated that communication is the most influential factor in hiring new college graduates for entry-level positions. In fact, this factor is equally significant when you change jobs. Of five major skill sets employers consider most important for mid-level positions, communications skills top the list. It is followed by teamwork, technical, leadership, and managerial skills. Nearly 600 employers surveyed in 2014 revealed that they want people who can speak well, write well, listen, present well, sell ideas, and negotiate in the course of running a business.
Does this mean that someone who can communicate well has an advantage? Yes. Is it unfair? No.
Think about it. How will you share your ideas successfully with colleagues and seniors without effective communication skills? If you cannot do that, you cannot contribute to the growth of your company. And that, in turn, restricts your professional development.
Work on improving your communication skills. Read blog posts by Dr. Nick Morgan for better insights on presentations. Read books to strengthen your vocabulary. I recommend reading 'The Presentation Secrets of Steve Jobs'. It doesn't just help you improve your communication. It also enhances your perspective. And perspective is the foundation of good communication skills.
Competition is massive today. To get noticed, just good work is not enough. Most people stay stuck in the 'process'. The 'it's-not-my-job' syndrome holds them back. And this presents an opportunity for you in the business world - an opportunity to stand out. A 2009 study showed that proactive individuals are rated more positively in their overall job performance by managers.
Being proactive means taking on responsibility in addition to your tasks. But taking them up is just twenty percent of the job. The real value, the remaining eighty percent, lies in completing it well and within the deadline.
The key to accomplishing this is a step called prototyping. When your manager (or professor) assigns you work, complete a portion of it - an outline, or rough design - and show it back to her. Ensure that your manager and you are on the same page, or that changes, if any, are made early. This doesn't just help you turn in accurate and good quality work on time. It also makes you come across as a 'proactive' employee instead of someone who 'cannot do things right'.
Good work and proactivity are more effective ways to get ahead at work than self promotion. Read Guy Kawasaki's 'Enchantment' to further understand how you can imbibe these skills in yourself.
People management ranks right up there as an essential skill in the business world. Your ability to engage with people is directly proportional to your success. Remember. Engage, don't manipulate. You might get away with manipulation early. But people soon figure you out and start distancing themselves from you. And this affects your reputation in the long run.
You will often have to convince your boss about certain ideas. You also will need support from your colleagues and people in other departments to implement them. If people don't like you, they will not work with you. This Harvard Business post emphasizes the importance of maintaining good relations at work. People say that the corporate is no place for emotion. However, others' feelings and opinions of us play a large role in how they respond to us. And we should accept that instead of denying it. An organization or marketplace, after all, is made up of people.
So invest in developing people management skills. Take interest in your colleagues' work. Help them when you can, but not at the expense of your work. Be genuine and sincere. You will notice that once people warm up to you, it's easier to get your work done. And your likability plays a large role in the decision to promote you. Recommended Read: How to Win Friends and Influence People.
Did you notice that these skills are also handy in your college or university? An educational institute, after all, is a mini-organization. So work towards building the above mentioned skills while you are studying. Build effective communication skills. Be proactive and take up additional responsibilities. They will look good on your resume too. And develop people skills. Be genuine with your professors and friends, study human psychology, and observe what drives people.
Your dreams are visible in your eyes. The world is your oyster, and you feel like you can conquer it. There is no reason why you can't. So go out there. Make a name for yourself. Make your family and teachers proud. Do something good for the world. You have the opportunities to make a difference. Take them up. People are depending on you.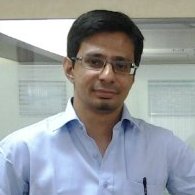 Vishal is the founder of Aryatra, a venture which helps individuals improve their productivity and live more fulfilled lives. He also is a digital marketing consultant helping businesses generate revenue from their online presence.