Yes, that's right, I would love to begin my career with a startup
It is not that uncommon to come across a headline like this in the newspapers these days:
"IIM grad says no to fat pay-cheque; starts his own company"
However, anyone who has witnessed the summer placement or even a placement process at a b-school would know that people often condone working with startups. Day z and day 1 companies are unanimously the most coveted ones and grab maximum eyeballs.
I have a different view though, and no, it does not have anything to do with the fact that I myself had to see the summer placement process for 3 days before I was selected by an IT major for an HR profile. There are a quite a few reasons why I honestly believe that interning with a startup would be a radical and mutually beneficial paradigm, not just for startups but also for B-School students.
Let us look at why it makes sense.
AWESOMELY ENERGETIC ATMOSPHERE
Mostly, in a startup, the top management and employees work closely together and get to know each other very well. An advantage of a flat structure. Rather than a company, where you might not know the names of half the people on your floor, it is like one big family. Instead of looking at one's boss as if he were standing on a pedestal, one would get to brainstorm and hash out ideas with him on a day to day basis. You are dealing with new problems as they come. Not only is your work noticed, but also has higher chances of implementation than at a big shot MNC. Although this might not be the best work style for all, but it certainly adds to the job satisfaction quotient.
[caption id="attachment_23554" align="aligncenter" width="512"]
Source : Flickr - http://www.flickr.com/photos/heisenbergmedia/[/caption]
MAKING SENSE OF YOUR STRENGTHS
We have all filled those lengthy application forms where we have blabbered in (less than 200) words about our strengths and weaknesses. But honestly, how many of us actually do have an idea of what our core strength is. Well, I was among those who did not have any inkling about what to write in those columns. However, the ones with a sizeable work-experience are an exception, because they have a better idea of their strengths. Getting into a startup will help people like us assess the verticals where we are super stars. This is because startups mostly do not have streamlined and fixed processes and people end up working on all things at all times.
A close friend of mine interned with a startup in Bangalore and had the opportunity of implementing his ideas and gaining first-hand experience of various functions in management which most people in MNCs can only dream of because of the extreme categorization of roles and responsibilities. Whereas, the reality is that a fresher hardly has any clue of what he/she wants to do after 2 years, let alone a career.
Now consider a scenario where you, an intern, are running around working on multiple things. One day you are with a client understanding his requirements, the next day you are facing a consumer, the other day you are busy mapping the project outline along with the team. Two months of such an experience would not only help you develop a more aware personality, but also give you a fair idea of where you can do well. You can then either stay with the startup after graduating, or target a similar profile in other bigger, more desirable firms (Marketing with P&G, anyone?).
[caption id="attachment_23555" align="aligncenter" width="374"]
Source: http://www.flickr.com/photos/dierken/[/caption]
OPPORTUNITY TO LEARN FROM TRUE INNOVATORS
A startup company provides you opportunities to work day in and day out with a group of smart, talented, motivated and passionate people. Most of the people I know who have their own startups have an entirely different way of looking at things than those who have not ventured to create something of their own. Not only do they find joy in looking for a problem but more than that, they love to come up with original and innovative ways to address it. And because of this innovative nature, I would say, entrepreneurs are some of the best people you can learn from.
The point which I am trying to convey here is that, there is a need to break the rut of the rat race frenzy to bag certain glamorous profiles. Be open to new ideas. I am not saying that you should not aim for these roles. But obsessing over them and getting unimaginably disheartened when you see the days of the placement week passing and the number of companies unheard of increasing, is probably not the wisest idea. The idea of a business school, if you are a fresher who does not know what you want to do to earn a living, is to experiment. Be open to new experiences. Do not attach your self-worth to the day you get placed on and the number of zeros in your stipend figure.
If you have an internship in a start-up, consider yourself lucky. I know that being a radical idea, the students at B schools might scoff at it. But consider the arguments made above, ponder over it. Quite simply, there isn't anything other than interning with a start-up to understand this.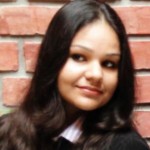 Shohita is a class of 2014 student at IIM Lucknow. Apart from being a fresher and a chemical engineer she is also a part time graphic designer and writer. Shohita was among the 5 students from a batch of 459 who interned in an HR profile and is a marketeer at heart.
Other work by Shohita on InsideIIM.com can be found here
Read everything about IIM Lucknow here
For internship opportunities through InsideIIM.com click here