I have never fully embraced Mumbai. Let us attribute this to the fact that I am from Pune, the 'cultural capital' of Maharashtra, and we Punekars are required to look down on Mumbai. I moved to Mumbai one and a half years ago, when I joined Tata Institute of Social Sciences, Mumbai. Life has not been the same since then. Mumbai has taught me a lot. It will never be the city of my heart – that is reserved only for Pune - but it has become the city of my life. Over the time I have spent in this city, three things have changed about me :
1. Dealing with the crowds
The first time I tried to catch a train on my own, I felt like a leaf buffeted in the storm. I was helpless, pushed by the sea of humanity from one end of platform to another. Next time, I was canny – I knew the mores and I could successfully navigate my way into the train. There are some things that have to be done in life (ex. Traveling to Ambarnath for fieldwork every day) and unless you are a minor royalty/distant cousin of the Ambanis/lottery winner you will not be able to afford a cab everyday – hence, the local. The crowds? You just learn how to deal with them.
2. Appreciating little things
If you live in Mumbai, at some point or other, you will end up at Marine Drive. You will lie on that wide concrete ledge, and look at the stars. The wind will be strong, and you will dip the pipe in the soapy liquid and let the wind blow the bubbles for you and carry them far, across the road and into the sky. Someday, you will stop the auto just to eat a pani puri. Someday you will stop and watch children skipping off to school (in a non-pervy way, of course). Mumbai will teach you to appreciate the little things. See, life is not easy and it certainly isn't easy in this city. Every day is an excuse to look for Nihilist memes online and be startled at how well you relate to them. It is these little things that put a stop to your existential crises.
3. Punctuality
If you leave at 8:05, you can get a mini at no surge pricing. Try again at 8:10, no cabs are available and by the time you run to the road to find a kali peeli you are already late for the office. Though this is something I am still struggling with, Mumbai does teach you punctuality.
The one thing that Mumbai doesn't teach you is to relax. There is no scope for relaxing here, even if you are sitting on the Worli sea face, or having coffee at Candies, because you are mentally calculating the amount of time it will take you to get back home.
Come March, I am not sure if I will still be in Mumbai. But the time spent in this befuddling place will always be a part of my fondest memories.
------------
About the Author: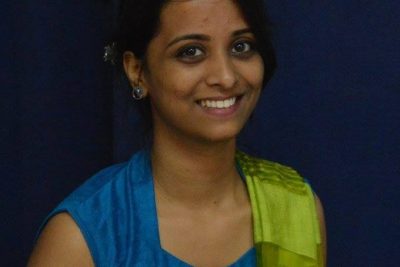 Pooja Wanpal considers reading the sole aim of her life. She is obsessed with trekking, pani puri, and adores traveling. She is a freelance content writer, and has penned the novel, 'Love and Lokpal'. She is currently studying Human Resource Management and Labour Relations at Tata Institute of Social Sciences, Mumbai. She is also a part of the InsideIIM Student Team 2016-17. She is currently interning in Marico for Semester III fieldwork and luckily does not need to travel by local (thank her stars).