8 Reasons To Love NMIMS Mumbai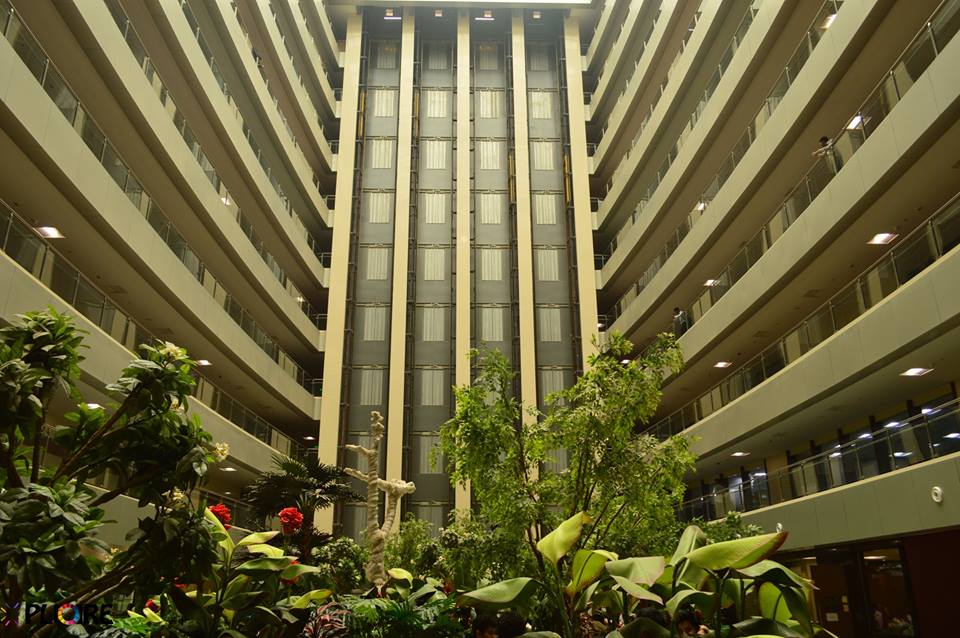 Very often we come across stories reading 10 reasons to love XYZ, 15 reasons to love XYZ, but I'm taking the unconventional route. When I first thought of writing this article, I had 8 points that struck me, so here I am reiterating those 8 points through this article, as to why you should love NMIMS Mumbai.
Heart of the country, Heart of the city-When you study at NMIMS Mumbai, you don't just study at NMIMS Mumbai; there's a feeling attached to it! The feeling that you are studying in one of the best cities of the country, and in one of the premier institutions of the country.
Diversity that brings out the best in you– When I first joined NMIMS, what excited me the most was the fact that I'd be studying with students from different educational and professional backgrounds. The more I interacted with them the more I realized how unique each one of us was. I realized that every student excelled in his/her own way, which ultimately motivated me to be my best version.
Professors who redefine knowledge– At NMIMS Mumbai we have the best of professors across specializations. There's so much knowledge to gain from them, that two years would never be enough. The most beautiful part is that our professors are always there to help us. They welcome every question, every doubt with the same amount of enthusiasm, and give a solution that makes you respect them even more.
Great food, for the hungry human- Post the 2 PM lecture, all you would look for is some food, but at NMIMS Mumbai you don't just get food, you get great food! The canteen at here has the best of cuisines in its menu. Also, the stalls situated right outside the college attract students not just from NMIMS Mumbai but people from all over the city, sometimes all over the world, maybe? Yes, that's how magnetic (literally) the Anand Vadapav is.
Infrastructure like never before- Another feature that I love about NMIMS is the campus building. Every time I look at it, I feel exotic. There's a piano kept in the atrium, and trust me if you happen to visit our campus somewhere in the noon, I'd bet you'd not want to leave. The beautiful students turn into musicians when they get their hands on that piano. Also, when it comes to knowledge there's a lot NMIMS has to offer. Bloomberg terminals, one of the best libraries, well-equipped classrooms; all of this just helps in increasing the knowledge flow.
Competitions that takes your potential a notch higher- When I joined NMIMS, I knew I was joining one of the most prestigious institutions of the college. But as days passed by, with more and more competitions opening up (National and International), I realized the potential of the students. The students here go all in for the competitions which only makes you bring out the best in you.
The most helpful Alumni- The alumni network at NMIMS is great. We have alumni who hold esteemed positions in the Industry across sectors.  This makes you feel so proud of being part of an institution, with such a great alumni base. Also, there are several opportunities that the college gives you for interacting with the alumni, and trust me these opportunities are pure gold.
Clubs, Committees and Opportunities- Name a committee and you have it! Be it functional or interest based. I suggest every student to take up active roles in these committees because there's so much learning involved. And its always nice to have a balanced life. Good academics, active committee life, good participation in competitions, it is a huge value addition!
Sumangal Kamath
Sumangal Kamath is a first year MBA student at SBM, NMIMS Mumbai. She completed her Bcom in Marketing and Human Resources, from St. Aloysius College, Mangalore. Prior to joining NMIMS, Sumangal worked as a Hedge Fund Analyst with Northern Trust. Post which, she gained some experience in content writing at Odigma (Infibeam). She describes herself as a vivacious, young soul who holds a strong penchant for singing, writing and binge watching Formula one.