Getting a Pre-Placement Interview at one of India's leading financial services conglomerates is no short achievement! So congratulations, dear reader, for making it closer to landing at Aditya Birla Capital!
Are you wondering how you can convert Aditya Birla Capital's PPI? Do you want to hear from interns who have achieved what you're aiming for?
Take Your Career To The Next Level. Ask Our Experts Anything. We Will Respond Within 48 Hours.
InsideIIM brings to you honest conversations with interns Palak Batra, Malvika Srivastava, Divya Anand and Arsheen Chugh of Aditya Birla Capital. We asked them what factors helped them convert their PPIs and what they would recommend future interns do to increase their likelihood of converting their PPIs.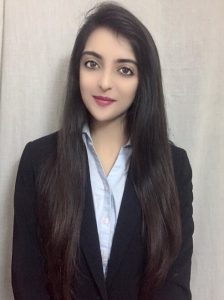 Palak Batra
The internship experience at ABC helps unleash one's true potential. To create an organisation-wide impact and also convert a PPI was a dream-come-true for me.
An important factor that helped me achieve this feat was taking up multiple projects across different HR domains and interacting with mentors from different teams . This helped me enhance my learning and gain diverse perspectives. I worked on projects which required extensive research, data analysis, ideation and strategic thinking. My mentors provided me the autonomy to act independently, appreciated my ideas and encouraged me to take additional responsibilities. With regular reviews, I was able to juggle between all projects and complete them efficiently. When I was offered a PPI, I brushed-up my HR fundamentals , business knowledge and concepts related to my projects to finally bag a PPO.
My tips to future interns would be:
1. Grab every opportunity - True to its EVP- ABC offers a "World of Opportunities". Be proactive, set high targets for yourself and pursue every task with relentless drive and determination
2. Set clear deliverables- Chalk out a clear Plan of Action, outline day-to-day learnings and keep documenting progress
3. Review regularly- Actively seek feedback from mentors, self-evaluate and work on improvement areas
4. Learn from everyone around you- Have a zeal to keep learning- from mentors, managers, peers, gain cross functional insights, make efforts to build connections
5. Take initiatives- One of the best things in ABC is the amount of ownership and accountability that is given to every individual. Expand your horizons, provide innovative and implementable solutions. Opinions are highly valued here. Make the most of it!
Remember, there is no shortcut to success. Stay committed, deliver more than what is expected of you and strive to create an impact!
_________________________________________________________________________________________________________________________________________________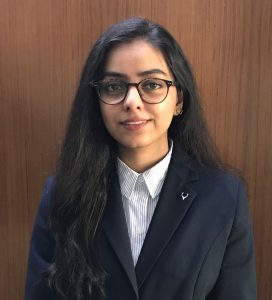 Malvika Srivastava
Working in such a reputed organization was always my dream when I stepped into my professional journey. I was overwhelmed with joy when I was selected as a F.A.I.R. Summer Intern at Aditya Birla Capital.
My internship started with a brief from my manager about HR Business problems and the timeline associated for the same. I began by construing all the problems and understanding the interests of the different stakeholders involved in the project. This was followed by extensive market research on the existing practices. I also participated in several conversations with industry professionals to get a deeper insight about on the ground practices.
After several brainstorming sessions with my manager on my proposed drafts, we created a policy which catered to the evolving interests of the employees, keeping feasibility in mind.
In addition to working on my core project, I understood that working at Aditya Birla Capital was an amazing opportunity to learn and grow. This pushed me to work on several tasks across different departments from Organizational Development and Effectiveness to Compensation and Benefits.
I am delighted to share that two of my proposed policies are now running across the country having over 21,000 employees as potential beneficiaries.
To summarize, the key points which helped me convert a PPI are:
1. Initiative taking: Not limiting myself to one project. Took initiatives and worked on multiple projects and across different teams.
2. Consistency in work and keeping my superiors informed about my progress.
3. Doing extensive research to have a deeper understanding of the problem
4. Being always open to feedback and suggestions from my seniors and peers
5. Focusing on working towards generating impactful outcomes.
_________________________________________________________________________________________________________________________________________________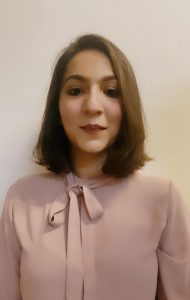 Divya Anand
The F.A.I.R Summer Internship Program at Aditya Birla Capital provides a platform to work on crucial live projects. The onus of making the most of this opportunity is on the interns.
Converting a PPI is a process, not a one-day job. Every day of our 8-week internship stint, the efforts we put in have a cumulative effect on our prospects of converting a PPI. The following are some elements that helped me convert my PPI:
1. In the first week, proactively reach out to your manager and team members to get a better understanding of the project's objective and the team's expectations.
2. Collaborate with team members who are working on the same or related projects on a regular basis, and request inputs from the team in order to gain insights to refine your recommendations.
3. Go above and beyond in proposing innovative yet feasible recommendations with a detailed call-to-action.
4. Take full ownership of the project you're working on, and don't be afraid to make bold recommendations. ABC's management and team members are open to new ideas and enthusiastically accept innovative suggestions, even if they come from an intern.
5. To convert a PPI, be thorough with the project that you have worked on, including its objective, recommendations, impact and key learnings to persuade the panel members about your contributions.
6. Introspection is the key to knowing how your interests, goals, values, and beliefs align with the purpose and values of ABC.
7. You need to have the right attitude, confidence, and acumen to respond to the behavioural interview questions. Authentic and open communication throughout the interview will help the panel understand your personality and determine whether you are a good fit for the company. Interviewers can see through deception, so be yourself and you'll be appreciated for your integrity.
Keep hustling, and best of luck!
_________________________________________________________________________________________________________________________________________________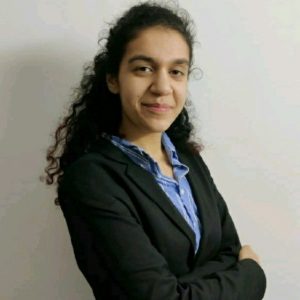 Throughout my F.A.I.R SIP internship at ABC, I religiously abided by 4 values, namely: Focus on Results, Accountability with Discipline, Innovation and Entrepreneurship, Respect and Openness. Here's how I did it:
1. Focus on Results
With every recommendation I made, I asked myself- What impact am I creating? This helped me work on certain key problems and make specific recommendations. So, don't jump to solutions. Work on creating an exhaustive problem statement and research as much as you can to cover all bases.
2. Accountability with Discipline
An internship experience is like painting on a blank canvas. You can give it any shape you want and learn as much as you want to. But working as part of an organisation for just two months comes with some challenges like getting time from your mentor, getting your ideas vetted, and getting data from people outside your team. I faced almost all these challenges initially, but I made it a point to establish regular contact with my mentor and get my ideas vetted at the end of every week. With time, my suggestions and ideas were welcomed and valued once I started showing up without fail. So, create your own routine and show up after reflecting on your previous day's work.
3. Innovation and Entrepreneurship
I did not limit my internship to just the one project I was assigned. I started looking out for other problems I could solve, and then came across an exciting opportunity. I was made part of a team entrusted with the task of organising a cultural evening for all interns. This came in as a breather as well as an opportunity to showcase my skills in a domain I wasn't part of. So be aware and look out for what you can do to rise above and beyond what you are assigned.
4. Respect and Openness
The HR team was of immense help to us interns stepping into a new world. They were open about their appreciation and suggestions alike, guiding us through the uphill tasks of achieving success with our projects. My project team was an amazing group of people who I could call up anytime to clear domain or business related doubts. Everyone wanted us to have all the resources to work on our project. This environment can only be created with openness to have the voice of every person getting heard and respected.
This is also where the SIP & MT Programs derive their names from (F.A.I.R. Summer Internship Program and F.A.I.R. Management Trainee Program).
Curious about Aditya Birla Capital? Click here to know more!