Last week, I finally made it to the campus of Ashoka University in the Rajiv Gandhi Educational Area near Sonepat on the outskirts of Delhi. Ashoka has been the obsession of my good friend Pramath Sinha for the last few years, but I was unable to make it to the formal inauguration of the university some months ago.
The Ashoka campus is well-positioned near the highway and catches the eye with its elegant tall buildings. It doesn't have a huge campus, but it should be quite functional and user-friendly yet aesthetic once it is completed. I have been arguing for some time that, given the pressure on land and the difficulties in acquiring it, even our government-supported institutions need to change their concept and "go vertical" – the current norm for a new IIM is 200 acres of land which is increasingly difficult find. Private universities like Ashoka are already showing how this can be done.
Ashoka had a soft launch through the Young India Fellowship (YIF) programme that is now in its fourth avatar. YIF is doing liberal arts in reverse – it offers a one year post-graduate diploma in liberal arts to students from a variety of professional backgrounds.
I taught a course on "Introduction to Business" to the first YIF cohort. The business course is one of the few compromises that YIF makes to the marketplace – while many of the YIF fellows have gone on to higher studies at impressive schools in the west, one of the big questions that YIF has to confront is "What next?" YIF has an impressive Experiential Learning Module (ELM) that gives the fellows exposure to an organization, often through a business-related project, but that's not enough to place the YIF fellows. Hence the business course and other related workshops.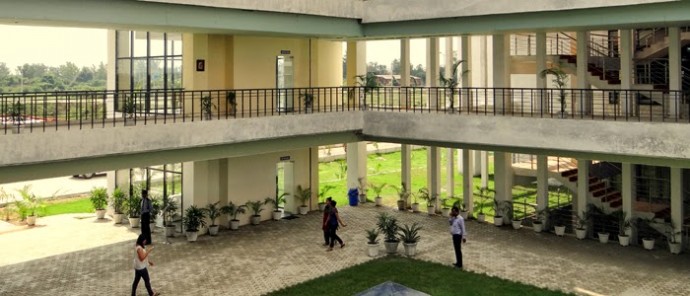 I enjoyed a vigorous one hour interaction with the current YIF fellows on the topic "Can India become an Innovation Powerhouse?" The grassroot innovation movement appears to have caught the imagination of many of our young students, for some of the fellows felt that India doesn't do well on global innovation surveys because our strength lies in our traditional localized innovation rather than the modern technological innovation that is measured by most such surveys. They didn't say this explicitly but appeared to be suggesting that if only the government were to help these and other young innovators with mentorship and incubation support, the Indian innovation scenario would change. Is this true? Well, several organizations have jumped on to the incubation bandwagon now, so we'll know in a few years how well this works.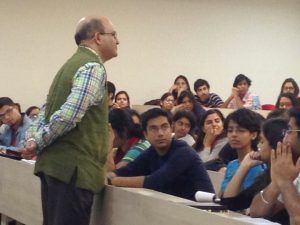 FICCI Higher Education Summit
Universities like Ashoka represent the brave new frontier of Indian higher education. But, as C. Rajkumar, Vice Chancellor of OP Jindal Global University, said in a panel at the FICCI Higher Education Summit (HES) in which I participated last week, starting a private university that aspires for high standards and quality is not for the faint-hearted. I felt a sense of déjà vu at the HES – I think this is the third one I am attending an HES over the last decade – as many of the issues for discussion have remained the same over time.
Though policy makers have been talking for some years now about the importance of focusing on quality and not quantity alone, we don't seem to have figured out how to do this on a sustained basis. The public institutions are ahead on this but are struggling to break into the top 200. There are clearly some private institutions with definite ideas on how to do things differently and how to offer high quality in a challenging environment, but our regulatory structures seem to adopt a "one size fits all" approach for all private institutions.
I am not for a moment saying that everyone starting a higher education institution has noble intentions, and, yes, there is a need to protect students from being cheated or exploited. But, it appears that we have not achieved the right balance if good private institutions feel constrained, and institutions like the Indian School of Business (ISB) and the School of Inspired Leadership (SOIL) continue to be outside the regulatory domain. Luckily, our HRD minister has just announced that the government is working on a New Education Policy, and I hope this will address these concerns.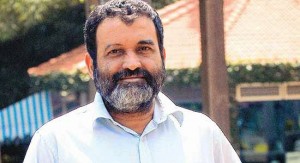 At the HES, the chair of our panel, Mohandas Pai, asked us a couple of interesting questions. One centered around how three major changes (globalization, technology and inter-generational shifts) are likely to affect higher education and what our universities are doing about this. While I am not completely clear about the impact of globalization, I am quite convinced that we have to change the way we teach if we have to adapt to new technology and the way young students of today learn. The process has to be much more interactive and real-time, technology has to come into the classroom, and we have to befriend rather than fight social media and the mobile phone. But, we as faculty are the biggest barrier to make this happen, because we are wedded to our identity as teachers lecturing in a classroom.
Our institutional metrics also need to change. I recall one faculty member asking whether faculty should get the same credit for conducting a simulation-based course as for teaching a regular lecture-based course. Clearly, as long as we measure faculty workload by the hours they lecture in the classroom, it's going to be difficult for faculty to adopt more interactive methods.
Another interesting discussion was on leadership. The provost of Carleton University in Canada spoke about a partnership with Sheffield University in the UK to prepare their senior faculty for leadership positions. This prompted Mohan to ask whether we should have the equivalent of an MBA in leadership for university professors.
While this received a sharp negative response from some on the panel and in the audience, the spirit of what Mohan Pai said is worth considering. After all, our professors are not necessarily born leaders, and they are often pitchforked into academic administrative and leadership positions without any prior experience or training. Some IIMs are already running such courses for technical institutions under the umbrella of the TEQUIP programme, and we need to see how well these have worked.
Achieving higher quality in higher education is not an easy task. But with sustained and focused effort, this is achievable over a ten-year time frame. A supportive policy environment, capable leadership and faculty who are willing to adapt to the changing learning environment will be essential ingredients to make this happen.