While writing this article, my mind suddenly went back to the day, when I was applying for the HSBC placement process. I remember that day, especially because HSBC, provides one of the best roles to all FE students in IFMR, the entire batch was looking forward to it. Before starting my interview experience let me share with you the profile which was offered to us. HSBC came up with 2 profiles this year to our campus, Quants Analyst – Global Banking and Markets for students of Financial Engineering specialization and Risk Analyst – Market and Traded Credit Risk for the students majoring in Finance. Being an FE student, I applied for Quants Analyst profile, the dream profile for every FE student in this institution.
The role required the candidate to leverage their technical skills to deliver efficient solutions to the HSBC Global Markets. These roles are spread across different asset classes such as Equities, Fixed income, and Foreign Exchange. The possible areas one could work in were: Quantitative analysis and Development, Electronic Trading and Execution Strategies, Structuring and Risk Solutions.
The skillset required for the profile consisted of Proficiency in Mathematics and Statistics, Programming ability in one or several of the following languages: Java/C++/Python and R/MatLab.
How FE at IFMR helped me?
The course curriculum at IFMR for Financial Engineering is designed in such an ideal manner which makes you industry ready. In the first year of our curriculum, we are taught Statistics under the course name Quantitative Analysis for Business Decision I and II (QABD), which is a building block for specialization in FE. This course provides one enough knowledge to excel in statistics. This is followed by subjects such as Intermediate Probability Theory (IPT) and MatLab in 3rd term, which lays the foundation for programming and stochastics for the students. Finally, we are taught Stochastic Calculus for Finance, Machine Learning, Asset Pricing and Derivatives which makes us fit for the career in Investment banking, Quantitative modeling, Securities trading and applied research.
Selection process & Interview Experience:
HSBC selection process starts with 3-hour online test which comprises of 5 sections – Engineering mathematics, Verbal, Logical Reasoning, Programming and Business Ethics. Once an aspirant clears the test, then comes the D-day; the interview day. This year HSBC conducted 2 rounds of interview for the shortlisted candidates. They started with the technical round where I was asked to briefly explain my internship experience to them and the key learnings out of it. This was followed by some in-depth technical questions. All the things taught to me till now were asked in the interview. It was like the synopsis of 18 months asked in 30 minutes. To be frank this is the main process which decides your fate. The interviewers were very firm on the basics of mathematics and programming. In between, they asked some riddles and probability puzzles.
Once I went through the technical round, the upcoming and final step was HR interview. They started with my family background and my college life. Then the interviewer asked me to define failure and success and to relate the same with any of my life incidences. This was followed by 2-3 tricky business problems which required quick decision-making skills. Finally, they asked me my future goals and where do I see myself in next 5 and 10 years.
And then came the best moments, when they called us and announced my name. I can still remember those words: "Welcome to HSBC family". It was actually a dream came true for me.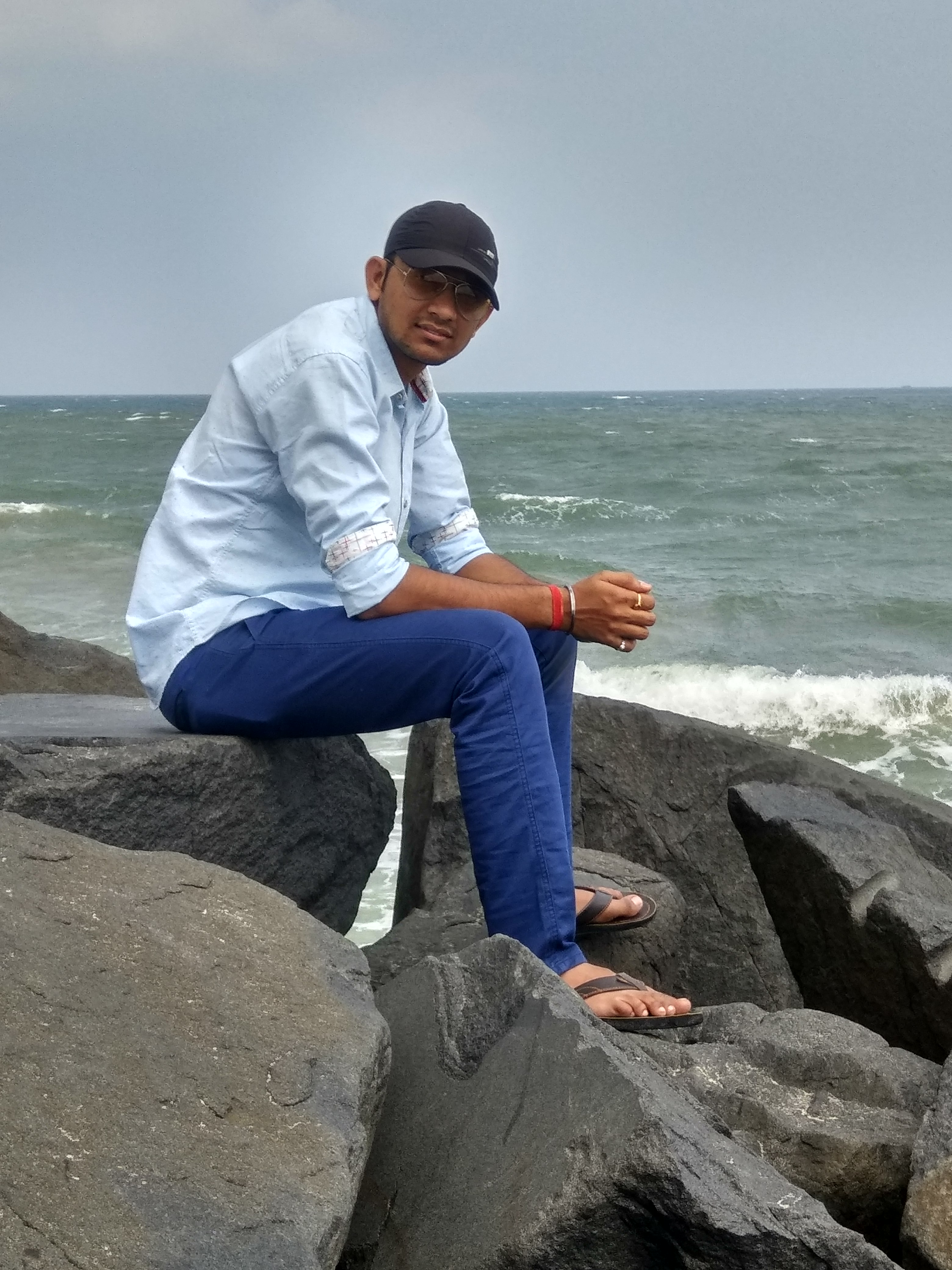 "An Electrical Engineer from Sardar Vallabhbhai Patel Institute of Technology, Gujarat. An avid Maths lover planning to build his career in Quants and Derivatives market. Loves to play cricket and volleyball.
Second-year PGDM student specializing in Financial Engineering from Institute for Financial Management and Research(IFMR), Andhra Pradesh."