Cracking CAT and getting into some of the top management institutes in India is not everyone's cup of tea; things become even tougher when you add to the mix the importance of academic profiles in the selection process. So what is the ideal FMS academic profile? Is MDI Gurgaon going to shortlist you with an average academic profile? Which academic profiles is SPJIMR Mumbai most likely to reject? After extensive research, we now have the data that can help you find answers to these questions. In this report, find out if your profile is good enough to make it to any of these top business schools!
Which B-Schools May Shortlist You With Your Academic Profile - A Summary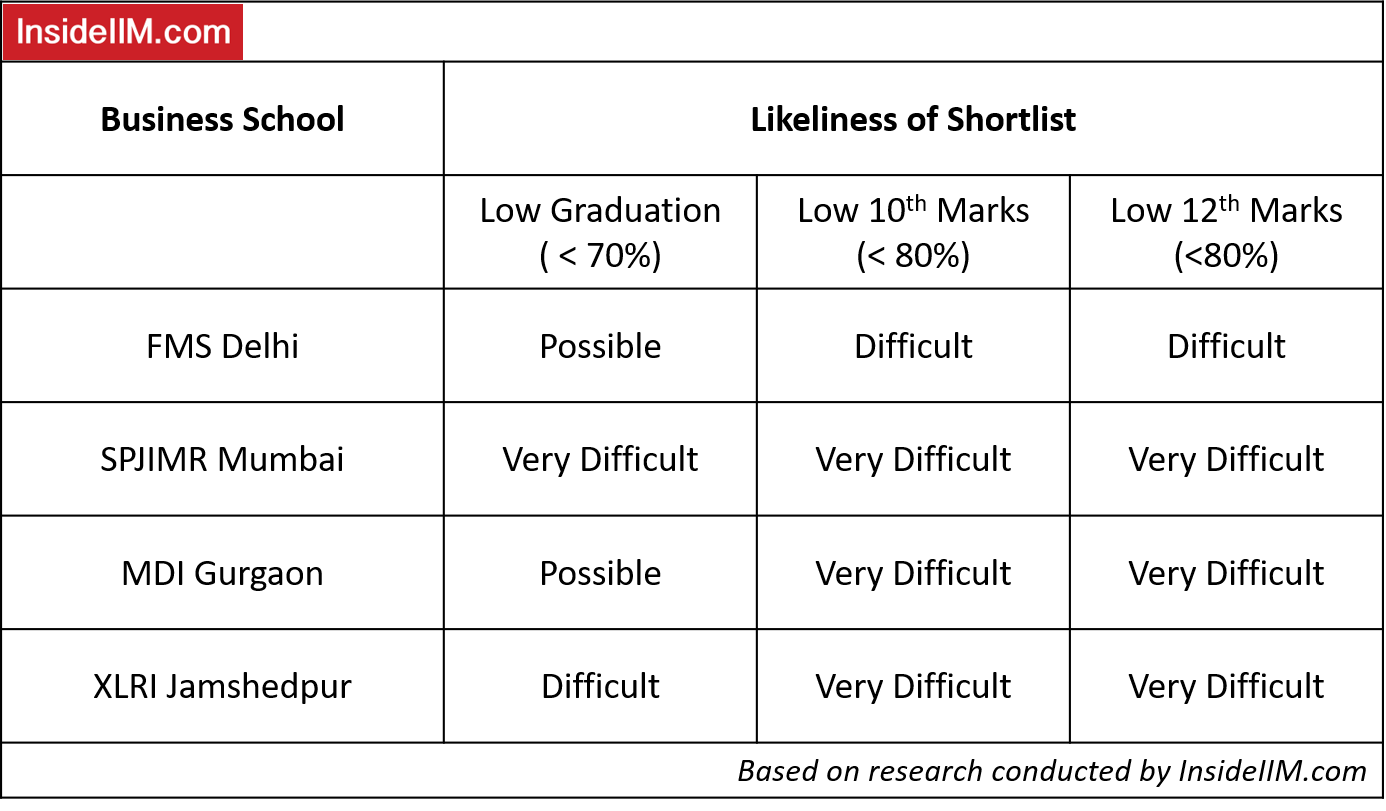 This is a members-only content. Please register for FREE to view this EXCLUSIVE content.
Continue with