"I've learned that people will forget what you said, people will forget what you did, but people will never forget how you made them feel." - Maya Angelou.
The above quote very well resonates why Aditya Birla Group Is Big and Important In My Life. In moments of pride, I thrive and deliver my best. I am an ardent patriot, and when I see either an Indian or their allied association/organisation is doing great and standing tall in the global arena, I naturally become exuberant about the scenario. ABG has offered many such opportunities in my life to be a proud Indian and a loyalist to the Brand: Aditya Birla Group.
Today, with operations in 35 countries, and revenues of US$44.3 billion, the Group is a leading stalwart in aluminium, cement manufacturing, viscose staple fibre, carbon black, chemicals, copper, financial services, telecom, branded apparels, fertilisers, viscose staple yarn, and insulators. This Indian Conglomerate is standing tall and Inspiring an entire generation to look forward to being associated with it in some, or the other way. As a rational individual, it was never hard to decide on my loyalty to ABG.
Irrespective of the achievement, I believe dreams never fade away, but they keep you looking forward with a sense of purpose in life. As a youngster preparing for competitive exams in my intermediate, I was always fascinated by the BITS Pilani, Pilani Campus, and YouTube Campus Tour videos were my significant source of inspiration. Having been set up in collaboration with MIT, USA (another big name to be inspired from), the college always used to be top in my mind, and it was then I've got to research about the Pioneers and the Group behind this legacy. It was during this time; I had developed my liking to read and know more about Aditya Birla Group and Chairman Kumar Mangalam Birla.
Birlas' - The Motivating Factor:
Though I couldn't get into BITS Pilani for doing bachelors, the obsession in finding more about ABG and its pioneers have remained with me. I started understanding the brands under Aditya Birla Group Umbrella and coming from a middle-class background, the enterprise nature of Birlas' is a significant motivating factor. Birlas' inspired me to set a goal of becoming like one of them and instilled industrious nature in me. This is the nature I carried all along my B.E Civil Engineering from Osmania University.
ABG is a Brand you keep associating with:

My dad gifted me a new mobile phone when I joined engineering college, and the first-ever sim I bought was of IDEA. Being a Civil Engineer, I had used Ultratech Cement for casting concrete cubes in the concrete laboratory. For my first ever job interview, I had bought fine linen white Peter England Shirt and a terylene-rayon blend slim-fit design Van Heusen grey suit. I believe the positiveness I had because of the ABG Brand association, that blessed day converted my interview into a job offer. After I received my first paycheck, the avenue I depended on depositing my savings is Aditya Birla Sun Life Mutual Fund.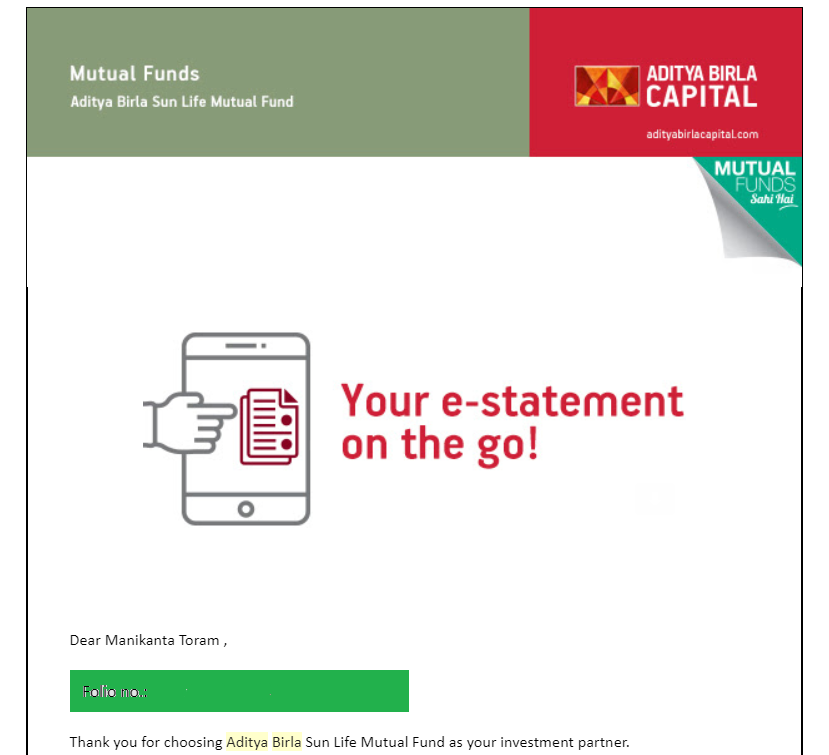 The statement "Being a conglomerate, it is highly unlikely that you have gone without using any ABG products in your life." is very much true in my life. The above line up of brand association in my life depicts this. If this is the case with a small-town boy like me, I am sure ABG Brand has a much more significant influence in the lives of many Indians and the citizens of the world.
Humble beginnings to making an Impact: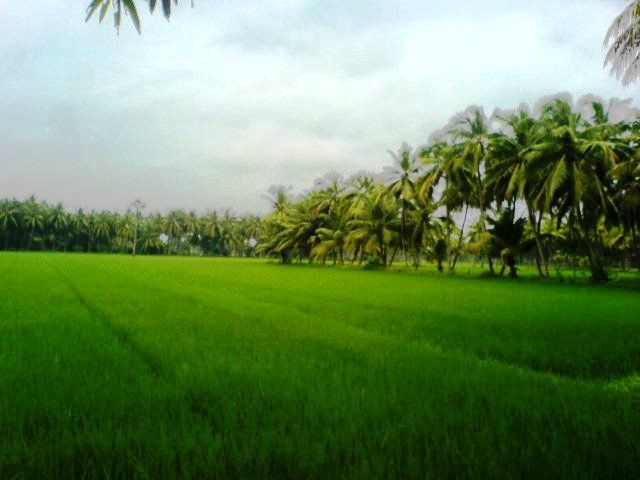 If you have seen lush green Paddy fields and the paddy crops swaying rhythmically to the cool breeze, and thousands of Coconut trees and the Coconut farm trees stretch for hundreds of kilometres either in a movie/WhatsApp status or during a train journey. I am sure those images are from the Konaseema region of Andhra Pradesh, yes, it is my native place, and I am proud to state that I belong to that 'Land of Coconuts.'
May 9th, 1994, was a beautiful day not because I was born, but because a world was born to my parents. My journey was not exceptional like many great people, a humble one, born in a middle class (A class of society whose dreams and aspirations always dominate their financial or infrastructural abilities). My story is no exception.

Studying hard and being best in education was not just a say but was deeply embedded in my consciousness and because of which my parents had no trouble bringing me up. This very nature has helped me keep my parents happy and those Sharma Ji ka beta/Kapoor Ji ki Beti stories away from my house.
Every journey has twists and turns, sometimes U-turns. Though I was focussed initially in my educational journey, during my engineering, I lost track of the purpose, wasted time and ended up being a low performer in the 1st semester (Scored a meagre 7.64 SGPA). As failures are stepping stones to success, this first jerk in my engineering taught me valuable lessons of managing time, focusing my energies on the top priority items, and by the time I had 2nd Semester exams I was ultimately a changed person concerning the purpose of doing Engineering. Guess what; I am amongst the top 10 performers in the class in the 2nd-semester exams (Secured 8.86 SGPA). From then, I never looked back, and today after three years of successful work experience in the IT Sector, I have cracked CAT and joined the prestigious Indian Institute of Management Ranchi to pursue MBA.
One's success is not determined by his/her mere ability, but by what is he/she is willing to trade-off to find the purpose and pursuing it. Seeking you're why is most important, and it takes you on a bandwagon to achieve excellence in what you do.