There are some movies which really are heart whelming and special; you can watch them over and over again. Here are some of my personal favourites and I am sure many of them will share the same feeling.
1-The Shawshank Redemption
Take Your Career To The Next Level. Ask Our Experts Anything. We Will Respond Within 48 Hours.
It is a 1994 American drama film written and directed by Frank Darabont, starring Tim Robbins and Morgan Freeman.
When you are down and see no hope in life, this is a movie you should watch.
The film tells the story of Andy Dufresne, a banker who is sentenced to two consecutive life sentences at the fictional Shawshank State Penitentiary for the murder of his wife and her lover. The story depicts Andy's friendship with Red, his journey in the prison which includes all kinds of emotions - hardship, hope, laughter and aspirations.
A little rock hammer with a lot of perseverance and hard work paves the path to Andy's escape from prison.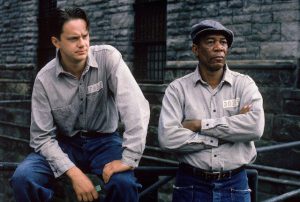 It is a 1962 American drama film directed by Robert Mulligan and is based on the 1960 Pulitzer Prize-winning novel of the same name by Harper Lee. It stars Gregory Peck in the role of Atticus Finch and Mary Badham in the role of Scout.
It is a black and white classic and a masterpiece in its own sense. Scout Finch and her older brother, Jem live in sleepy Maycomb, Ala., spending much of their time with their friend Dill and spying on their mysterious neighbour, Boo Radley.
The novel depicts warmth, love and humour while dealing with the serious issues of rape and racial inequality. It is difficult to recollect any other movie that will carry the same resonance of civil rights.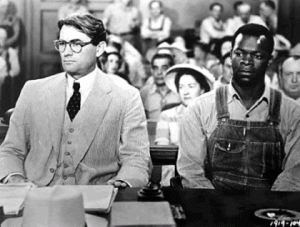 It is a 1994 American epic romantic comedy film based on the 1986 novel of the same name by Winston Groom. The movie was directed by Robert Zemeckis and the star cast included Tom Hanks, Robin Wright, Gary Sinise, Mykelti Williamson, and Sally Field.
The movie showcases the life of Forrest Gump, a rather slow-witted and naïve, but good-hearted and athletically prodigious man from Alabama.
He experiences some of the defining events of the latter half of the 20th century in the United States; more specifically, the period between Forrest's birth in 1944 and 1982.
Braveheart is a 1995 historical movie. Mel Gibson is at his best as always. He plays the character of William Wallace, a 13th-century Scottish warrior who led his nation into battle against the English in the years around 1300
It's an ambitious film, with simple emotions like love, treachery and patriotism.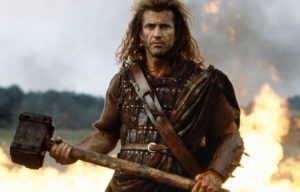 It is a Steven Spielberg movie starring Liam Neeson as Oskar Schindler, a German businessman in Poland who foresees an opportunity to make money from the Nazis' rise to power and a heartbreaking masterpiece about the Holocaust.
You can enjoy these movies over the Christmas holidays! Happy holidays everyone!!!