Since its inception in 1995, Amazon has evolved from being just an online seller of books into world's biggest online retailer. In the last 20 years, Amazon has revolutionised the way people shop with their patented one-click shopping on Amazon.com making buying an easy and painless experience.
Grocery business in the United States of America is around $600 billion dollars. Amazon has failed to make any significant mark on this business yet because buying food is different for most people as it is usually a last minute decision. People want to touch & feel the products in order to buy fresh products. Amazon has introduced services like 'Amazon Air Prime' to deliver the products faster to doorsteps but this problem cannot be solved even with drones.
Amazon tried making a dent in the grocery market with 'Amazon Pantry' & 'Amazon Fresh'. However, both these businesses have failed to capture the market mainly because it is logistically a very complex type of Food & Grocery business.
With Amazon Go, Amazon is pushing to give customers the same seamless & convenient experience that their customers experience online with 'No Lines and No Checkout'.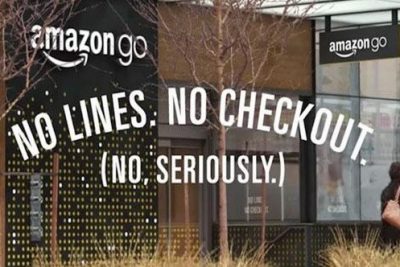 The process is as simple as scanning the Amazon Go app while walking into the store, picking up the products you need & just walking out of the store. The customers will be automatically charged for the products they pick up at the store in the app itself.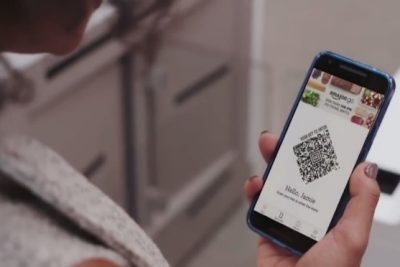 In Amazon Go, the focus seems to be more on packaged food items like ready to eat meals, small Amazon Meal kits to make food for two in just 30 mins and mostly perishable items. They also offer ready-to-eat breakfast, lunch, dinner, and snack options made fresh every day by their on-site chefs and favourite local kitchens and bakeries.
Amazon Go feels like more of a threat to the Prepared Food Industry rather than Full-Service Grocery Store.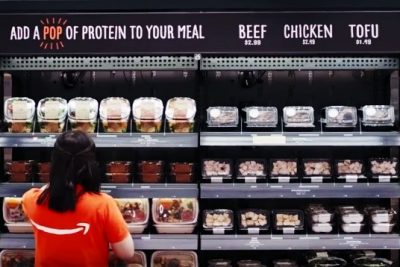 So what does it mean for all the retail jobs in the USA?
The most common job in the United States of America is retail salesperson, with cashier coming in at close second. Both jobs, which together employ a total of 7.8 million Americans right now, are in jeopardy as more retail stores start adopting similar technologies like "Just Walk Out".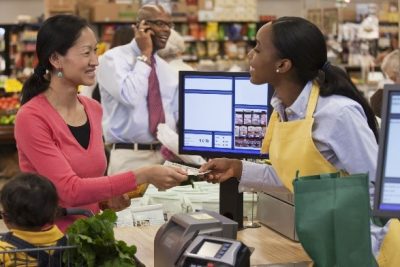 Amazon Go's biggest retail competitor Wal-Mart are making a big online grocery push, equipping its supercenters in more than 100 markets in the U.S. with online grocery pickup capabilities. The Pickup and Fuel stores operate in a similar fashion: an online order for grocery is placed; a pickup time is set by the customer and the groceries are loaded into the customer's car by a Wal-Mart employee.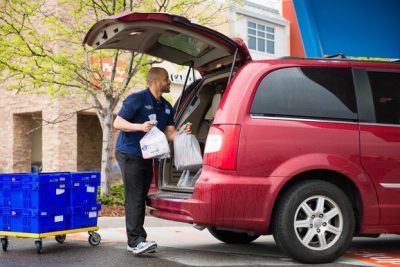 Wal-Mart has quickly expanded its online grocery pickup service to 100 markets, adding about 30 markets in the second quarter and about 40 more in the third quarter of 2016.
To compete with its competitors, Amazon also plans to roll-out another concept of grocery retail stores with drive-thru where customers will be able to pick-up their online-ordered grocery items at a set time by just driving through the store.
Amazon Go has definitely got people to associate Amazon with food & groceries. With the world's most advanced shopping technology, Amazon promises to give a much better offline shopping experience than others, which it claims to have done in the online space since last 2 decades.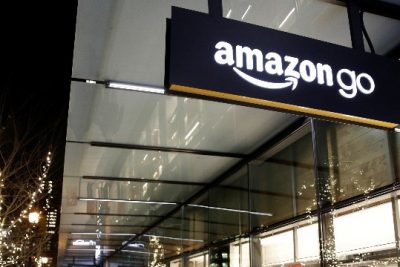 Be it Amazon or Wal-Mart, the customer experience is sure to be improved with such radical changes by using advanced technologies in the grocery retail store sector. As of now, 'The Future Market' which was envisioned by IBM a decade back in its RFID commercial seems to have become a reality with Amazon's efforts.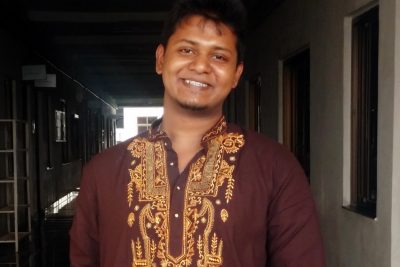 Saurabh Saha is currently doing his MBA at IFMR, Chennai. At IFMR, his major interests are Marketing & Strategy. He did his undergrad from Maharashtra Institute of Technology, Pune. He is an avid reader, likes writing poems & is a Hi-Tech product enthusiast.