To maintain diversity and provide quality education to meritorious and deserving candidates, GIM provides scholarship schemes worth around 2.4 crore Rupees in total. The main purpose of this article is to provide aspirants the details and know-how's of obtaining GIM Scholarship schemes with inputs from none than the current group of students who managed to crack it!
So what are these schemes?
1) Academic Competence and Excellence Scholarship Scheme (ACCESS):
- ACCESS award is offered to meritorious students. Merit list of such candidates is determined based on applied test scores, GD/PI performance, extra-curricular and work-ex profiles.
- Twenty scholarships each amounting to six lakh Rupees, and twenty five scholarships each amounting to four lakh Rupees are awarded under this scheme.
2) GIM - MBBS Scholarship (GMS):
- GIM offers GIM-MBBS Scholarship (GMS) to candidates holding MBBS degree admitted into PGDM in Health Care Management (HCM).Five scholarships each amounting to four lakh Rupees are awarded under this scheme.
3) Sir Ratan Tata merit scholarships:
- Awarded with funding from Sir Ratan Tata Trust, exclusively for 2 meritorious girl students. Merit scholarship has value of six lakh Rupees each.
4) Exchange Scholarships:
- Exchange scholarships carry maximum value of two lakh Rupees each, and available to students going abroad as part of the PGDM programme, under aegis of exchange programme run by the institute.
We interviewed 3 students (recipients of the 6 Lakh ACCESS Scholarships) of the 2014-16 PGDM batch to learn their perspective and some tips for meritorious aspirants.
[caption id="attachment_55250" align="aligncenter" width="252"]
Satvik Gulati - hereinafter referred to as 'S' ![/caption]
[caption id="attachment_55254" align="aligncenter" width="201"]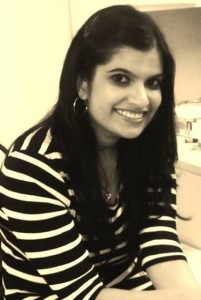 Aakansha Tanwar - hereinafter referred to as 'A' ![/caption]
[caption id="attachment_55253" align="aligncenter" width="184"]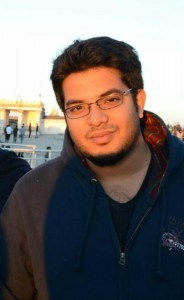 Mark Gonsalves - hereinafter referred to as 'M' ![/caption]
1. Briefly tell us about your background.
A: I am a dentist with a keen interest in understanding of business perspectives. BDS (Bachelor of Dental Surgery) taught me lots of technical skills but I always believed that only an MBA could help me with behavioral and managerial skills which are a must for everyone to possess if one aspires to be a manager.
S: I am a Mechanical Engineer and have handled my family business for about a year before joining GIM. I have always believed that in order to climb up the success ladder, one needs managerial skills to complement the technical knowledge that one gains during graduation and that was my motivation for doing an MBA.
M: I have done my graduation in Electronics and Electrical Engineering and then worked for Cognizant for 2 years before joining GIM. Here I was a part of the business development team for a major consumer goods client. After that I decided to pursue my MBA in marketing.
2. So what aspects helped you get the ACCESS scholarship?
A: Having in depth knowledge about the current affairs, my genuineness and sincerity aided me in connecting with the panel during personal interview. A confident and positive outlook during the group discussion also helped me get this scholarship.
S: The decision to grant a scholarship is based on the candidate's holistic performance in academics and extracurricular activities. I believe that in addition to these factors, my performance in GD-PI helped a lot in convincing the panel to grant me a scholarship.
M: I believe that in addition to my performance in GD-PI, my academic scores (10th and 12th marks -84.2% and 77.1% resp.),graduation marks (8.3/10),entrance exam score (93 percentile CAT), Work Related Awards(I was awarded Employee of the year in consumer goods unit for excellent performance) convinced the panel. I got calls from other colleges, but the scholarship reinforced my decision to join GIM.
The bigger picture here is not just relying on past glories . One can notice that these students have been high performers prior to joining GIM, but that has not stopped them from climbing greater heights as time went by. After joining GIM, they have been selected into various Student Committees as part of their extra-curricular activities and continue to excel academically which reinforces the faith GIM had placed in them for achieving excellence.
One can learn more about these scholarship schemes in detail

here

.
Special thanks to Aditya Rajurkar , Anuj Bhargava and Akarsha Kadam from the 2014-16 batch of Goa Institute of Management for their contributions towards the article.