Game or wrath,

Believe or not.

Fire that incites you,

Motive that unites you.

Friends for life,

Trust gone rife.

Call it home,

A day on dome.

Tears you cried,

On Blood that dried.

In eyes where dwelled,

Magic, the memories held.

You decide

A hell on the fore, or

A heaven at the door
As you all embark on your journey out of the gates of B-school, we would like to summarize your learnings in ten-point series.
Set alarms for everything.
Take Your Career To The Next Level. Ask Our Experts Anything. We Will Respond Within 48 Hours.
Gone are the days of Reminder emails and your wingies checking on you for the 9:15 class. Grade drops were just a way of highlighting that Opportunity lost is bitter than a failed story. There are fears graver than mandatory attendance, after all.
Oh well! Subsidized CCD, credit payments and student discounts are some of the few things you might not encounter soon. In real life, luxuries are costlier. Having money in the bank is what allows you to take risks, build bigger ideas, and ultimately live a more fulfilling life.
At any given time, there might/might not be pressing reasons to occupy your entire day, in its absence never do something just because everyone is doing it. You have already spent fomo-filled two years and emerged victorious out of it by discovering your passion."Believe in it, believe in the bigger purpose. If you are going through Hell, keep going."
Live your life in phases, but don't make one phase your life. Life changes in a trice. A dream today can be your reality tomorrow. "You can be deeply involved with everything, but still not be identified with it any more." But yes, don't forget to get your gang a hoodie and a dress- coded group picture to remind them about the same phase.
Your ability to grow depends a lot on your ability to perceive. Always believe in the first-hand experiences of life, not second-handed or borrowed. There are no good and bad people, they are just either happy or miserable. "A snake knows more about what is happening around than any other creature because it has no ears to listen to gossip, only direct perception".
"If you think a hundred per cent logically, there is really no possibility of life." Don't ever get too engrossed in your pain that your emotional range shrinks to that of a teaspoon, as Hermione would say. You have survived days and nights of incessant pressure, learning and mentoring. It was not easy to cross Hell, meet the Devil, know the truth and still be alive.
It's going to pass no matter what. Memory is like a sieve, so make sure it remembers only what you learnt and not how you learnt, or better wait for three more days it may turn out to be the most unexpected induction life is giving you. "Expect problems and eat them for breakfast."
Free-riders and team-riders
If you want to walk fast, walk alone but if you want to walk far, walk with your team. Work or no work; always take one for the team. You want to know who you are? Act. Your actions will delineate and define you. Your learning in this System will describe not just your Operations now but also your Control over life later.
Your best movie or a second chance?
Shakespeare might have said a lot many times that this life is a stage and we all are actors, for once accept it. These two years were a microcosm of life. Much of life defies explanation, life always offers a second chance, and this world existed before us and will continue to exist after us. "One day your movie will flash before your eyes, make sure it's worth watching."
Humility always sits on the throne.
Sometimes successful people distance themselves from the world because they feel like they have nothing left to prove. That's a fast track to closing doors of opportunity. Giving, in itself, is a life hack that people forget exists. The more you give, nine times out of 10, something good comes. Always remember – "When you were born, everybody laughed while you cried; live your life in such a way that when you die everybody cries while you.
___________________________________________________
This article was originally written by Ayushi Rastogi.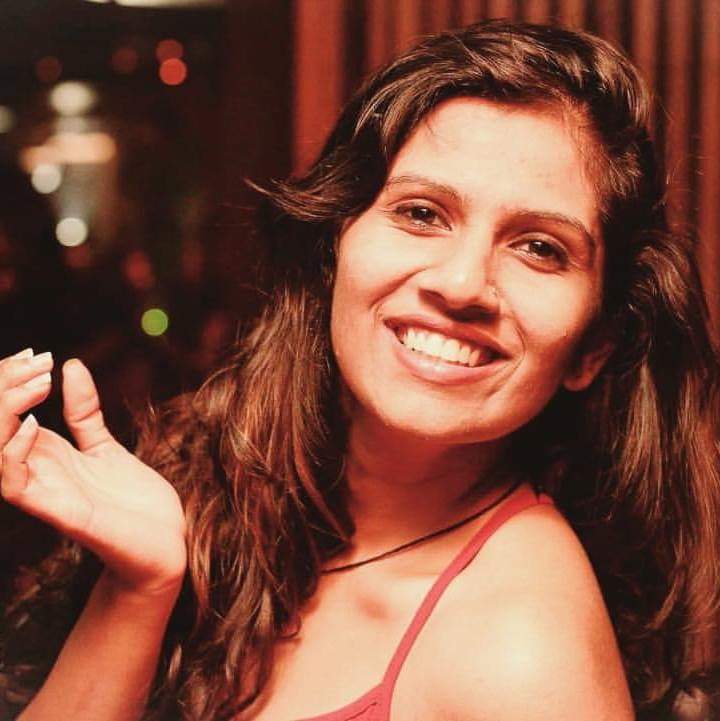 "I am Aayushi Rastogi pursuing MBA from IIM Lucknow. I am a Literature grad and will always place philosophy over supply chain. I love dancing, baking and reading, my favourite genre is Indian Literature. I believe life is like a chocolate, making it always more fun than just having it."