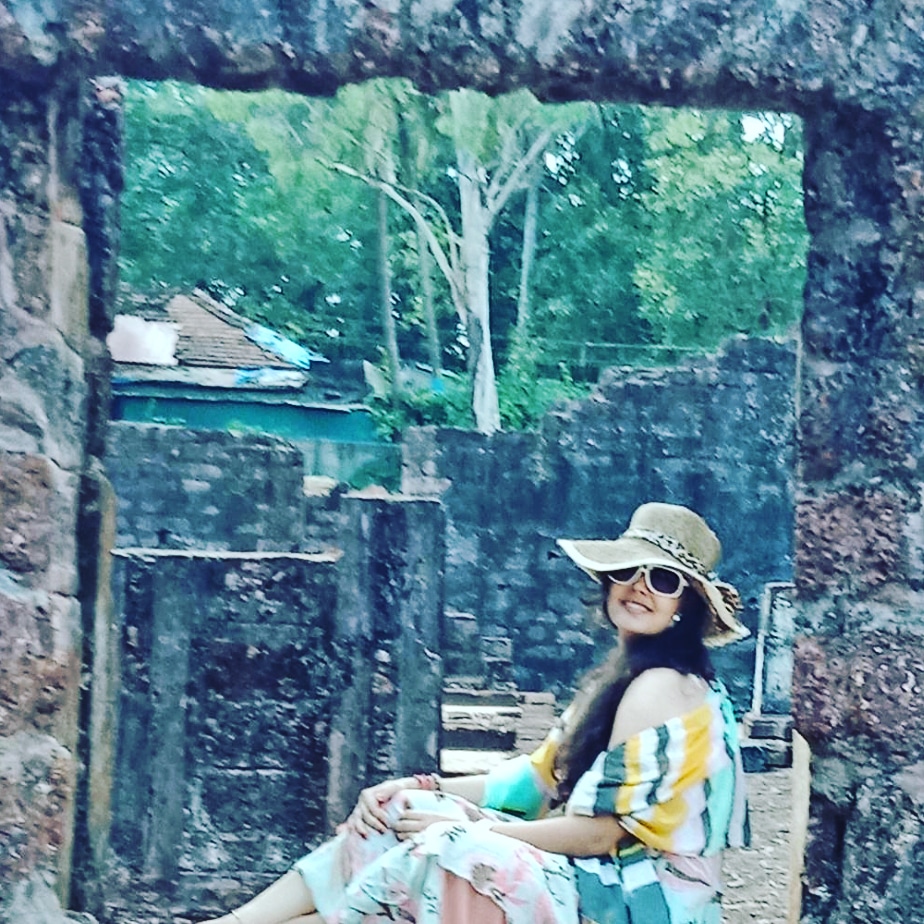 Author: Shakshi Sodhani(SPJIMR 2022, CA, CS, SXC)
It was 4th of January,2020 Convocation Day, I stepped out of the auditorium with my degree and got the news- CAT results were out! While my peers were discussing placements, packages, which location to pick and what package is being offered, who is starting their own firm, who is joining familiy business ;I stood there uninterested, trying to hide my restlessness. I was nervous and excited. Being the superstitious person that I am, I couldn't wait to reach home
and check my final percentile.
Take Your Career To The Next Level. Ask Our Experts Anything. We Will Respond Within 48 Hours.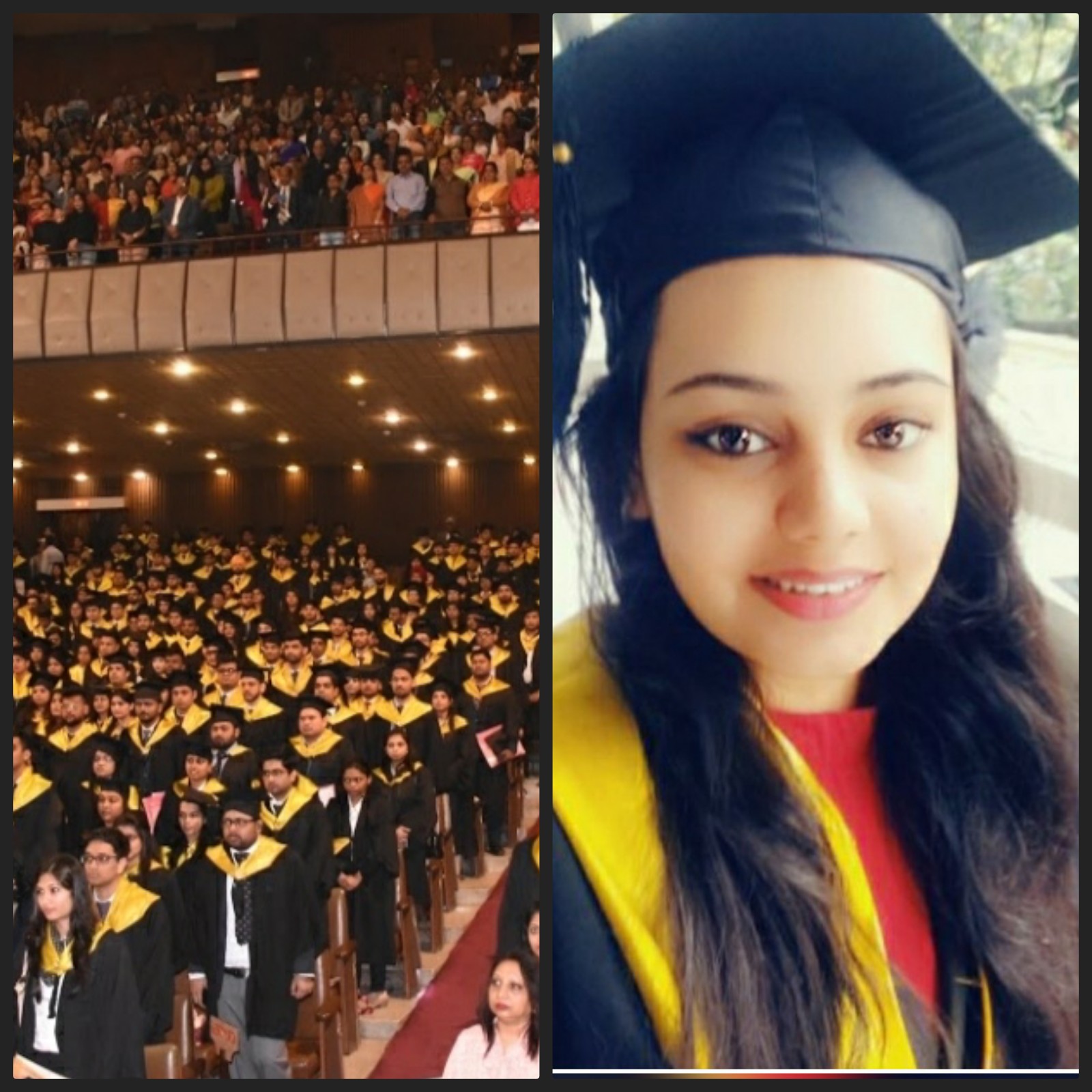 (Pic: From my Convocation.)
A little about my background-
I graduated from St. Xavier's College, Kolkata in 2018, qualified CS Professional examinations in the same year, qualified CA Finals the next year,2019. I was fortunate enough to clear all the levels in my first attempt(for those who belong to a different background, multiple attempts at such exams are both very common and painful). I had a 94 percent in my 10th and 96 in my 12th examinations. I started with CA just a week after the board exams ended and my life took a turn. My schedule was completely packed for the next 4 years and it all ended after CAT exams- Nov'19 (98 percentile). I recieved calls from IIM K, IIM I, New IIMs, SPJIMR , NMIMS, converted all and will be joining SPJIMR in the upcoming batch 2020.
How was life in college with two professional courses-
Life was more hectic that I can put into words. Extracting approximately 18 hours of learning every day can be a little too much but I can't deny, I did enjoyed the thrill- back to back examinations, trainings, internship(s), compulsory attendance in college, research papers and certificate courses as well.
To recall one particular event - when my college semester exams clashed with the Intermediate level of Chartered Accountancy examinations and all my peers were deciding which one to drop, I decided on taking both even when most of the exams fell on the same days. It was indeed stressful , my friends were discouraging me and the stakes were high. I used to appear for my semester exams in the morning, leave the examination hall an hour early(or else I wouldn't have time to eat) and appear for IPCC exams in the afternoon. Just after those exams I appeared for the CS executive exams in 12 days time. Those two months were equally taxing and rewarding for me. The fact that I had learnt how to push myself to do more was a greater achievement for me than clearing those exams, although that was a milestone in itself.
My biggest regret-
Pursuing professional degrees made me so occupied that my college participation was minimal(only what was compulsory). Throughout my school-life, I was very active in competitions and events of sorts. But when college started ,I already had so much on my plate that I could barely make time for the events at college. St. Xavier's had so much to offer and when I look back I wish I had made time for those things.I was more like the dormant member of societies and class groups.
I barely had/(made) time to hang-out with friends or attend parties. Even during off-periods, I would be in the library or the common-room, studying. I was always busy ensuring I spent every minute of the most constructive phase of my life doing something. And that pressure was immense. Now, when I look back I wish I had been a little more involved then.Nevertheless, I am going to redeem myself during my time at SPJIMR.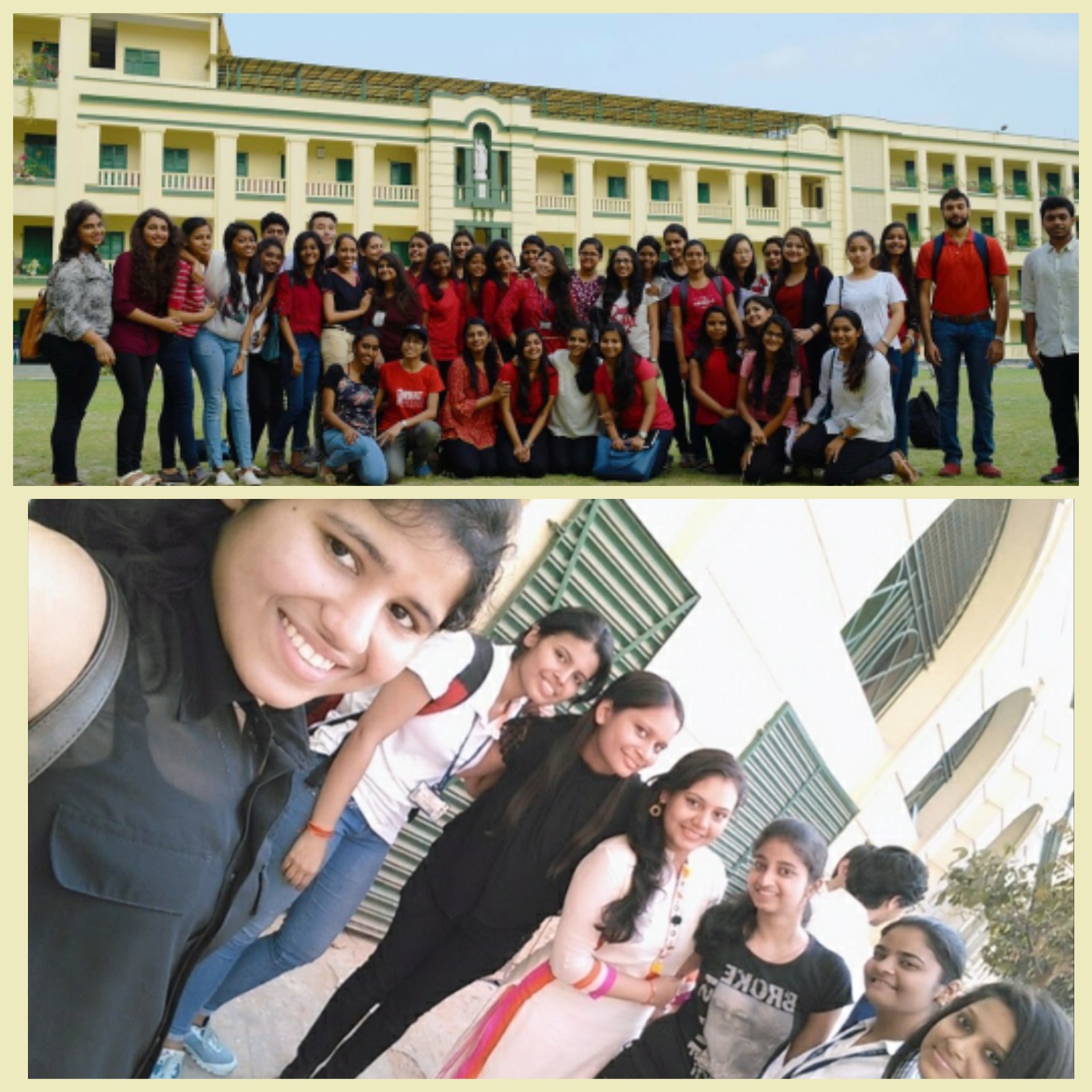 How did I prepare for the entrance exams with a time crunch-
I took both NMAT and CAT, had plans on taking XAT and GMAT as well because given the little preparation time, I did not want to take any risk. Decided to back out on the latter two because my first two exams went satisfactory and I
was mentally exhausted by the time 2019 ended. Here are a few pointers from my end-
• Every competitive exam is different and needs to be prepared with a different mindset. The syllabus or subjects might be similar but the approach is very different for each and that is what matters the most. Taking mocks with the right mindset and replicating that on the exam day is very important.
• Make yourself a strict timeline, evaluate how many sets you need to practice, how many mocks you intend to take. I took a week to brush through the topics and assign weightage depending on the frequency of questions. I made it a habit of taking as many mocks as possible( I was able to cover way more topics through mocks given the amount of prep time I had.)
• Quants was never my strong area and I never let that bring my confidence down. Target your strengths and make sure you get those questions right almost every time. Know what topics you need help with,also assess areas where you are doing good without any effort and sharpen them. This exam is not about knowing everything, its about knowing what you know best.
• Choosing the right set of questions is paramount. Do not focus on attempting the maximum number of questions, that is where you will lose points. If you follow the statistics of the test, you need close to 50 questions right on the paper to get a 99 percentile. Before joining this rat race, take a mock and then strategize. Don't jump into aimless study. You will find several articles and videos on the internet, rely on the ones that provide you with graphs or calculated figures.
• Join a study group through whatsapp, facebook or telegram and maintain a worksheet where you update your daily targets. Try to stay motivated, the night before CAT I made the mistake of taking another mock and scored a 24 percentile in the quants section. I did not let that get to my head, I know I shouldn't have taken it in the first place. And apart from the material you recieve through classes or online, make your own notes, shorts pointers and flash cards.
Key takeaways from my interview experience-
Apart from my mock interviews, I made notes on interviews my friends appeared for, watched a lot of videos as well. I had a seperate notebook on interview preparations and had done extensive research on the B-schools I got calls from.
I spoke to seniors about their experience in that particular place and what they liked most in that school. From my interview-
• I did not have a grilling interview at any of the B-schools, but they did try to confuse me and make me doubt my answers. In one of the B-schools, they outright told me that they had nothing new to teach me and that I wouldn't be joining them anyway. In such situations try to humbly assert your reasons why you want to join that very institution. Modify your answers according to the B-school requirements(every B-School has a different vibe, if I may call it).
• Whenever faced with random, out of the box questions about maybe general knowledge or dark matter or spirituality take a second to think before giving up or making an amused expression. Try to give your opinion or guess after mentioning that you are not sure of the answer, it will project initiative.
• Try to understand the mood of the interviewer(s). Some are a little strict while some ask you about your day, play along accordingly. If you notice very closely, the very ''vibe'' I mentioned above is well reflected in the kind of interviewers you face.
• For the Written Tests, try to practice atleast one current affairs topic and one social issue topic before sitting for the actual test. Make sure you divide your time and plan your paragraphs before hand. Write a neat and legible answer, even if you are a clumsy writer like me ensure the words are well- spaced. Devote one paragraph for each point, it should be well structured and portray a clear thought-process.
• Dress to impress, clothing and accessories should be crisp and strictly formal. The file bag or folder you carry should be professional with all documents neatly arranged in the right order. Carry a notepad and pen to solve questions if and when required. Also, do not shy away from asking questions to the interviewer (only if relevant). Don't forget to smile and make eye contact.

(Pic: Interview Outfit Trial)
My reasons for choosing PGDM as a fresher over securing workex-
My decision of joining a good B-School was a now or never deal for me which is why there was a lot more pressure. Here's why-
• Pursuing PGDM was always on my list and it was a perfectly planned decision. From pursuing CA and CS along with full-time college at SXC to taking CAT right after , was all as per a timeline that I had set for myself. Just like my other exams I convinced myself that this would my first and final attempt. The risk is high but so is the reward.
• Although, learning never stops, I am someone who could not picture herself getting into the regular classes and exam routine after having set foot into the corporate which is why I chose to complete one aspect of my career well before venturing into workspace.
• Opinions may vary but I believe there is a complete blend and transition from college(classroom approach) to a B-School(Flip methodology, i.e. textbook and practice) to finally the Corporate.
• It would add a lot of scope and open up new avenues apart from the traditional audit and accounting roles that most of my peers were being offered. I for one would like to venture into the consulting space for which the right amount of grooming and exposure is provided only at a B-School.
I do believe everyone has their own journey, a different story to tell and a unique way of looking at things but I also hope reading my experience added value to my peers. Thank You!