By now, you must have read the journeys, of several esteemed authors, to an IIM. They have written well about their experiences, hurdles and the overall journey so far, with some bittersweet moments therein.
Can a journey be so dark? So agonising? Really?
Before digging deep, be warned that a few of the journeys are indeed filled with utter darkness comprising of mistakes, errors and the Evils of unjustified wrath of Nature.
Now that you have been warned, let's go and get a glimpse of my journey to an IIM - the "Dark" or "Evil" version.
Every journey you undertake, every product you buy or everything that is invented - all have a common factor associated with it, which we call the NEED.
Hence my journey to an IIM definitely had got associated with a need. Now what the need exactly is? Let me explain.
The great Dr. APJ Abdul Kalam once said, "All Birds find shelter during a rain. But Eagle avoids rain by flying above the Clouds." I honestly believed to fly above the mediocrity and achieve success, you have to be excellent and deliver excellent performance.
Little did I know that being excellent in India is sometimes, not enough. That is when the darkness creeps in.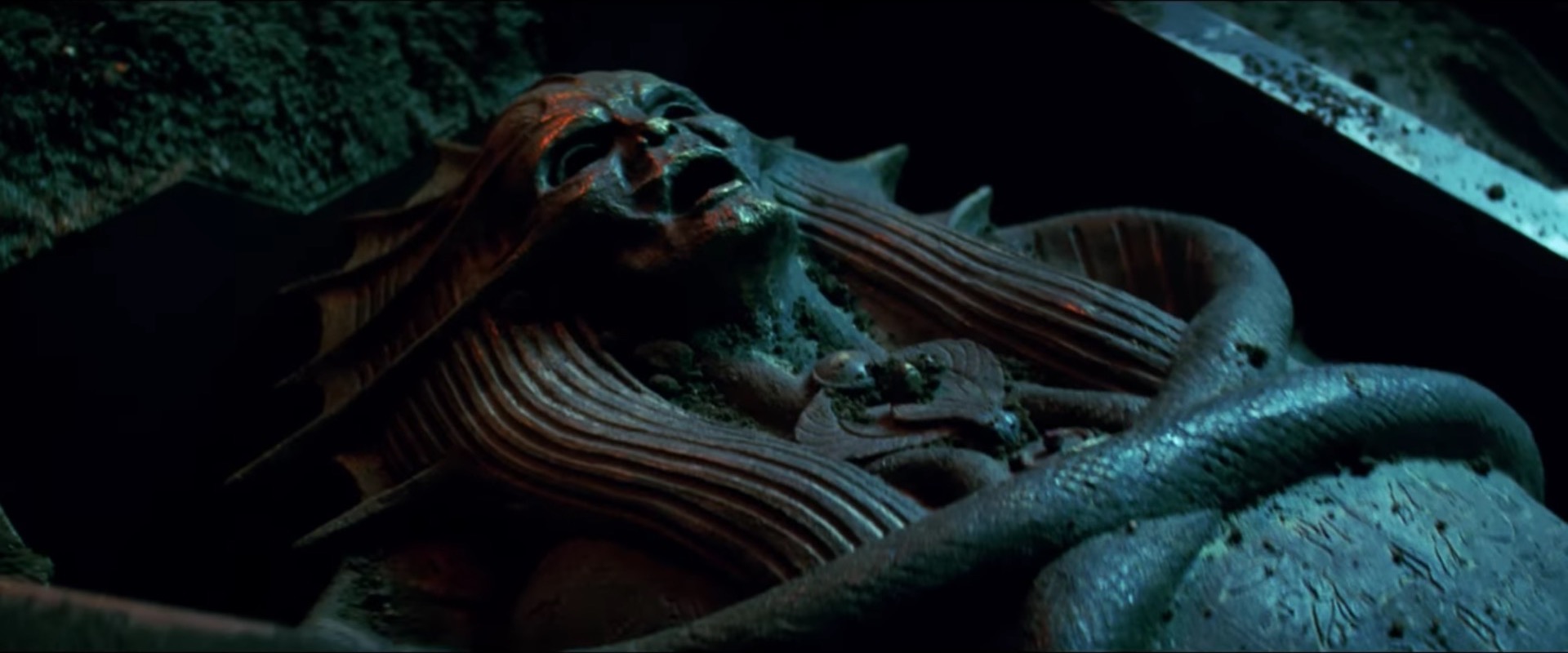 The darkness crept in during my tenure in my first job. Freshly graduated from Engineering and having scored decently (sorry, exceptionally) in GATE, I put in a lot of hard labour of more than 12 hours a day travelling to customer locations, troubleshooting their problems, facilitating sales, distribution and creating a great customer support experience.
While I did so, a dark cloud of regionalism emerged (or I saw it for the first time). From quite low paid employees like us to highly qualified and expert people in the top, everyone bore the brunt of such a petty and nonsensical issue, despite working for a so-called "Global" organisation (or aspiring to global from MNC level). Since this problem existed in the organisation, even in the so-called "R&D" team (in India), the products suffered in the market, and field support people unnecessarily bore the brunt of it. Needless to say the feedback from the field were never heard of at the top echelons of the Company, despite the Company losing major key accounts due to such issues.
I learnt two "Dark" lessons:
1. Being excellent in a particular field is, sometimes, not enough. The company will lose in the long run for ignoring excellence, but you will feel the pain first.
2. You are NOT born to clean the dirt spread by the nonsense of other egoistic and illiterate people who roam scot free in the top echelons of the organisations purely based out of their regional affiliations or favouritism.
The Company did lose in the long run, being in almost permanent recession phase year on year, with declining sales, profits and market shares, while the Competitors made merry and continue to do so.
The need for MBA now comes to the picture. I understood from working there that whether you are an MBA guy or not, in India, you need to slog in about 12 hours per day. The MBA guy however takes home atleast a 6 digit salary per month (the ones graduating mostly from the Premier ones of course), while others need several years to achieve that level. MBA was definitely the answer to this problem. But from a reputed Institute like IIM or others in that league, drawing cues from Dr. Kalam's quote as we talked about.
But did I take the CAT? No I did not immediately. This time because of a mistake I made, which will be explained in the following section.
A big factor hampering progress of some people is the sense of being in a "comfort zone". Although, some bit of comfort is necessary with eustress to make an employee work better (HR concept, which is quite valid - sigh. Many HRs in India choose to ignore this and focus solely on increasing de-stress of employees by cost or wage or increment cutting and showing the HRs profitability to top management, while the Company suffers on account of severe quality cut due to thoughtless cost cuts).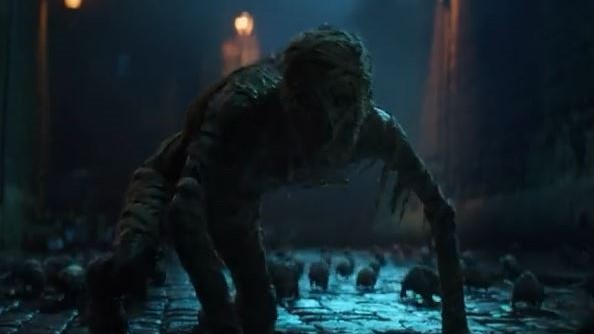 The "comfort zone" arrived for me when I got recruited by another organisation offering almost double the pay - without unnecessary salary deductions like "gratuity" or "superannuation" (leaves quite substantial liquid cash in hand).
I made the huge mistake of NOT taking CAT that year due to the false sense of comfort. Turned out that I still had to work for 12 hours per day, 6 days per week and next to no one leaves. We had more than 280 working days a year (compared to the parent Company in some other part of the Earth having just 230 working days per year). Not just that, the communication and orders always followed a mono-directional path (invariably top-down) and not a bi-directional path. Work profile was not at all adding value in terms of the incremental learning opportunities and jobs were extremely mechanical and hectic. Now absence of learning definitely slows down growth opportunity, which I came to realise after about more than 1.5 years of being there. Something had to be done - CAT was the answer again.
Again, the slowly creeping "Evil" of a fake sense of comfort gave another "Dark" lesson:
There is nothing called "comfort zone" in business. You should always be on your toes and ever alert, looking for more and more learning opportunities and growth. Competitive advantages are transient in nature, and it is your duty to ensure that such transients continue to occur frequently.
But did I succeed this time? Eventually, yes. Via something called Against all odds.
Your agonies can be traced to one of these three root causes - your own mistake in the past, someone else's irrationality, wrath of Nature. The third category of the scheme of things mentioned above is terribly saddening, frightening, frustrating and sometimes, it seems that you are utterly helpless.
Months after making my mistake of falsely sensing the existence of a "comfort zone", I was to receive an Evil shock from Nature. A notoriously Evil shock in true sense. An Evil, which would come with a full vengeance, partly due to the mistakes I made in the past.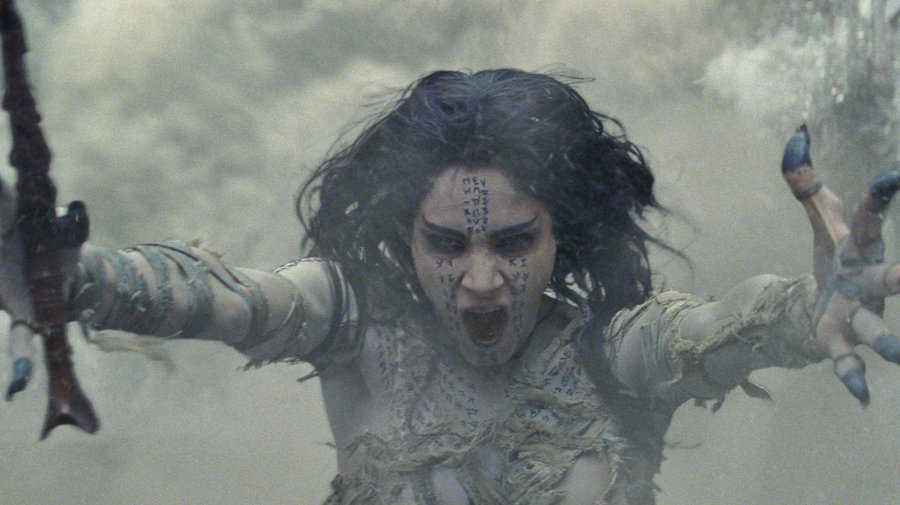 When I started preparing and working hard towards cracking CAT that year, my mother was diagnosed with Stage 3 Cancer.
The word cancer is enough to give anyone quite a lot of sleepless nights. In my case, it was devastating.
I spent several harrowing months in the crucial months preceding CAT running from pillar to post for tests, re-tests, doctor appointments, opinions, procedures and trying to get a clear direction as what to do. The Age of Google might not be of great help if you are not a doctor and yet try to figure out how to treat such a disease.

The entire ordeal was gloomy, depressing, physically exhausting and took a severe toll on my own health, mood, spirits and financial savings, which dried up totally. It was an agony, and the word agony itself would be a severe understatement.
We, however, thank the doctors even to this day who treated my mother through sheer hard work and nursed her back to health. The recovery process was an equally agonising period by itself. However, things began to settle down and fall in place once my mother started gaining her health. The mental trauma was then over.
But that took out my chances of success in CAT in that particular year. I barely scored 80 percentile. The chance of getting admission in IIMs was over for that year. The treatment lasted till barely 2-3 months were left for CAT the very next year. Then another tragedy struck.
My father suffered from a heart ailment and had to be hospitalised all of a sudden. At first, just a few months away from CAT and now all of a sudden another agony?
I had to rush from my workplace to meet my father in the hospital.
I desperately wanted to severely curse and beat the hell out of something called "destiny", but unfortunately, such things remain faceless, and so I realised that it would be a waste of time and energy to believe or curse such faceless and imaginary entities.
I gathered my wits, approached my friends and relatives for help and proceeded forward with the surgery to help my father recover quickly. Thankfully, once again due to the hard work of the doctors involved, the surgery was successful and my father was discharged about 4 days post surgery. It was later learnt that my father needed installation of pacemaker for proper cardiac functioning, hence the need for this surgery.
All this mental trauma and agony subsided, leaving me barely 1.5 to 2 months to CAT.
But this time, the game was not the same. This time, I struck back, seizing the small window of opportunity.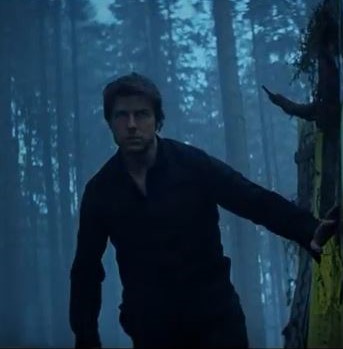 I had quit thinking about any comfort zone whatsoever. I had switched job to a World Class Global Company (in a true sense, honestly) and I was slated to go abroad for a major part of the year to receive training (which meant giving up on CAT). Life was now placed truly in a comfortable position, isn't it?
However, this time, I did not fall into the delusion of "comfort zone", taking the lesson from my previous mistake. I had to refuse the offer of visiting perhaps the Most Advanced Country in the Planet.
The target was fixed - CAT. The time was crucial - Now or Never.
I burned the midnight oil almost on a daily basis, post coming back from about 10-hour work shifts, 6 days a week. I took a lot of mock tests, scored badly in most of them, still marched ahead with more and more tests and re-tests, followed by rigorous analysis of the solutions. Time was of essence and I made every effort to utilise every second of whatever time I had left before the day of CAT, to be able to leave no stone un-turned The only wait was that of the D-Day for Me.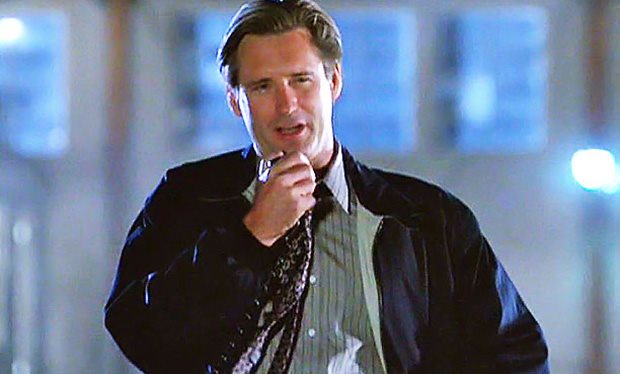 "We will not go quietly into the night. We will not vanish without a fight. We are going to live on, we are going to survive. Today, we celebrate our Independence Day" - US President Whitmore (Bill Pullman)'s speech in the Independence Day (movie)
The "Independence Day" moment arrived eventually.
This time I tasted success. This time, the Evil was defeated eventually.
This time, I got the interview call and converted it later on, to gain a seat in one of the most Premier b-schools: the IIMs.
Sometimes, I look back to retrospect - was all this against the odds thing necessary? Was this mental agony justified?
We can have endless philosophical and religious debates on this topic - and much of it won't make sense. All I can say is that there does exist a NEED to have a better life filled with success, and a great path which can take you to success is Excellence. Maybe our country is not prepared today to appreciate your technical excellence. That does not limit you to showcase your excellence elsewhere and still achieve your goal. Maybe after MBA, you better understand the need-gap and fill it up by hiring or re-skilling the talent in your organization so that they can stay motivated to perform better. There can be many other ways to achieve excellence, but explaining all of them might require me to write books on those subjects.
Hence, just strive for excellence, and achieve it, in any direction for that matter. If your expertise and excellence in a particular domain are not accepted, don't lose heart. The ability to gain excellence stays with you. Re-skill, re-invent and reach excellence there on the reconfigured path. Ultimately, it will help you fly above the gloomy clouds, to a clear sky filled with the light of success and happiness.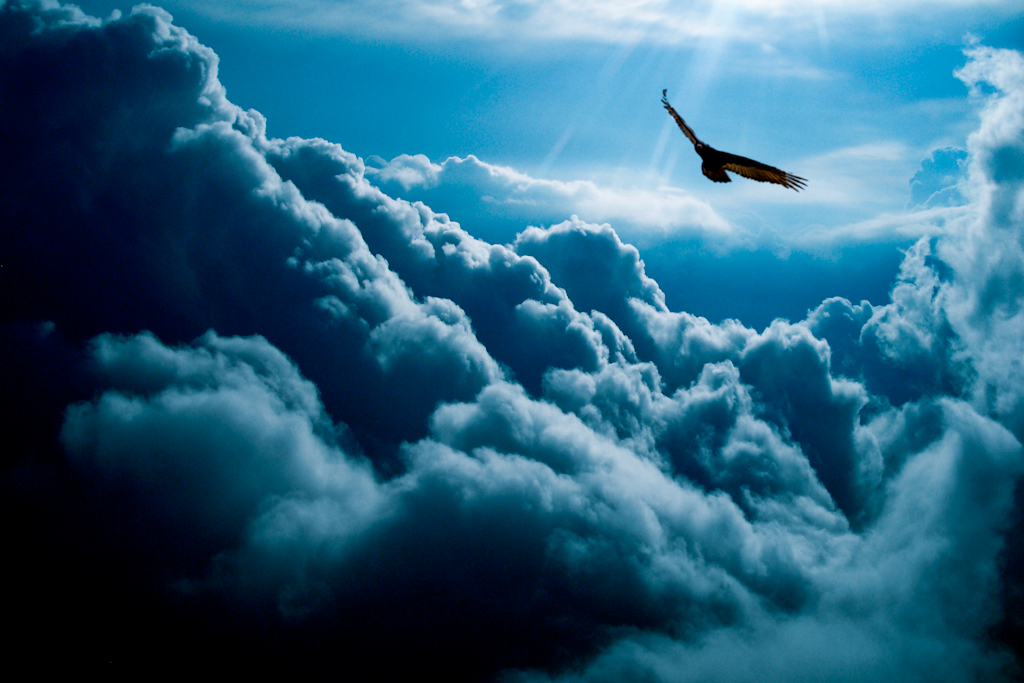 joyfulpursuitofladywisdom.wordpress.com
The Mummy (movie) / Universal Pictures
Independence Day (movie) / Centropolis Entertainment
*Do you have a story to be told but want to remain Anonymous? Write to Nidhi at nidhi.malkan@insideiim.com and you can get published and tell your story to thousands of people on InsideIIM!