Every day, 2.5 quintillion bytes of data are created, and the rate is only increasing. And as per a report by two scientists at the University of California, in today's world, an average human processes as much as 90 GB of information in a day. That's the equivalent of watching 19 movies! So, how does Data Analytics help businesses be productive with such data? What is its demand in the 21st century?
As data collection by businesses and information consumption by humans grow in scope & sophistication, it's intrinsic that data is universal - search engines, content platforms, social media, messaging services, and even your phone process data in the form of information all the time.
Take Your Career To The Next Level. Ask Our Experts Anything. We Will Respond Within 48 Hours.
The raw data has to be processed into easily understandable information, and the results must be synthesized for patterns of agreement or discrepancies in order to interpret the data and reach valid conclusions for businesses to be productive. Data Analysts are at the forefront of this trend!
Data Analytics helps companies draw insights & trends in customers' spending patterns, shopper behavior, wallet size, etc. by sorting through raw data to find meaningful patterns. Data analysts typically use tools like Power BI and Tableau to process and present data in a way that helps businesses to take all sorts of strategic decisions; from the design of next year's trendiest baby stroller to the features of a new luxury sedan.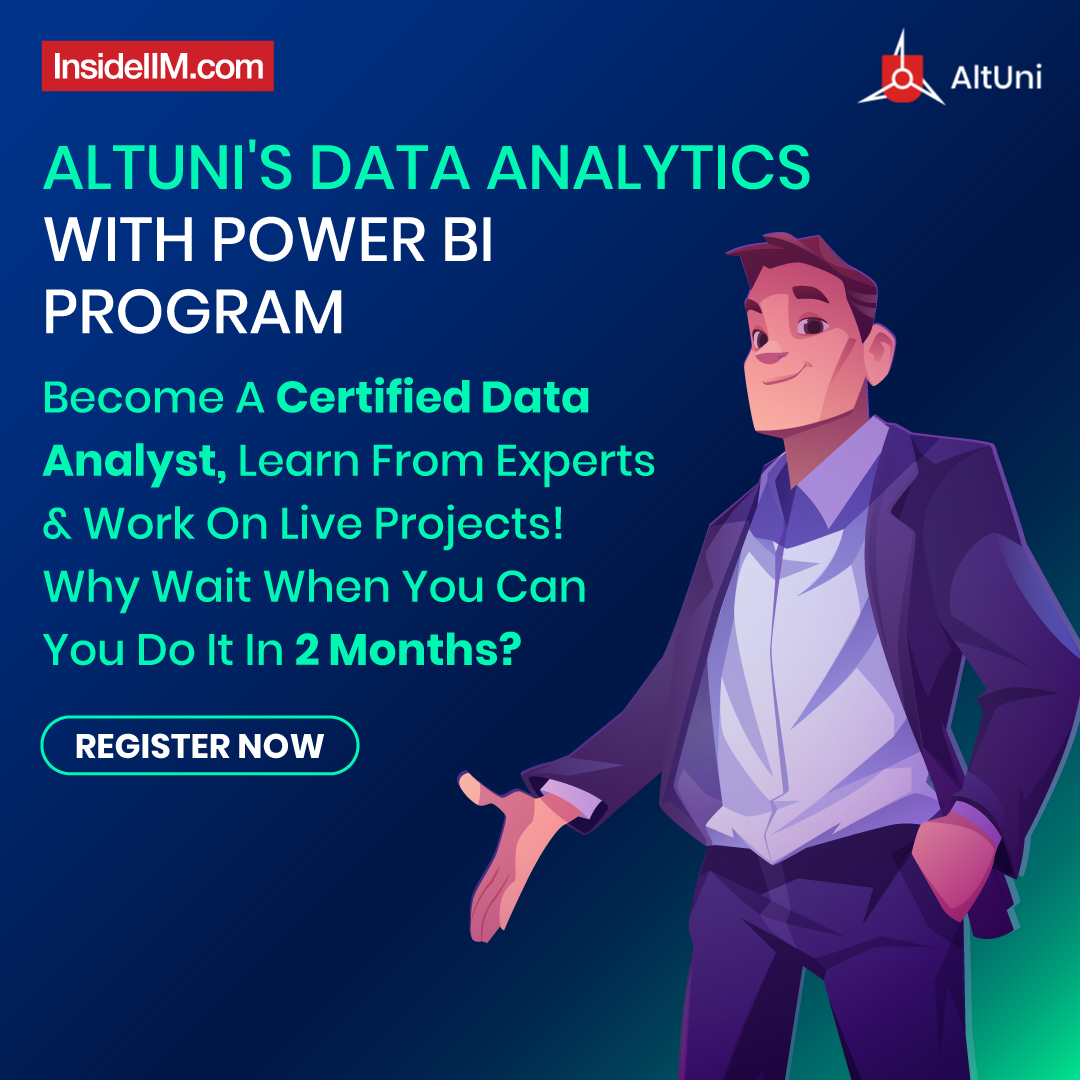 Owing to the rise in volumes of data in recent years, the demand for Data Analysts has increased drastically too.
The number of open jobs in data science/analytics for 2022 witnessed an increase of

30.1%

compared to the previous year. (AIM Research)

Approximately

179,470 open jobs

were available in the second week of April 2022.

It marks a

73.5% increase in open jobs

from the start of Covid-19 in March 2020 to April 2022.

(AIM Research)

Analysts predict that the country will have more than

11 million job openings by 2026

.
Fittingly, the high demand for Data Analysts correlates with an increase in salary! A Data Analyst in India can command a salary range from INR 3.6 to 16 lakhs per annum (Payscale), depending upon many factors like experience, skills, location, and employer.
The opportunities in Data Analytics are prime in India with positive trends in salaries. The interesting fact is that the above figures aren't set in stone. The right skillsets, in-depth knowledge, and positive impact on your organization are the true influencers of your position in the industry.
Is Data Analytics Training Worth It?
Yes, indeed it is a worthwhile investment as it will help you develop the data skills that companies are looking for. The world of data has been changing at such a lightning pace, that majority of recruiters are prioritizing both the quality of a candidate's training and also how recently they obtained it.
Foote Partners, an IT research firm reports that data skills and certifications have risen in significance - every quarter for the past two years. And this is what companies are expecting hiring managers to do during the hiring process too.
If you're planning to build a career in Data Analytics or any other management domain, Data Analytics is a skill-set worth adding to your profile.
Following the successful completion of Season 1 of the Data Analytics With Power BI Program, 2021, which was rated 4.44 out of 5 stars, AltUni returns with the comprehensive and insightful Season 2 of the Data Analytics With Power BI online program.
What's In It For You?
Master the art of Data Visualization techniques and

building data-driven business strategies with Power BI
Build charts, interactive dashboards, and story interfaces

for visualization of data and trends

with Power BI & Tableau
Use DAX language to build and handle data models

through the use of formulas & expressions

Master advanced Power Query, Computations & Visualizations

Get

hands-on experience in Data Analytics & Visualization with 2 LIVE Projects

Master in-demand concepts with

guest sessions and case studies in the domains of finance, marketing, operations, etc.
That's Not All!
Become a

certified Data Analyst!

Become an AltUni alumnus to get access to

exclusive job opportunities & huge discounts

on all current and future programs

Get access to AltUni Career Services like

1-on-1 mock interviews & profile building sessions by industry experts.
What Do Our Alumni Have To Say?
"Provided me with guidance, study material & support. Gaining wisdom & insights from practical workshops & sessions conducted by domain experts was the highlight of the program." - Aditya Raj Dash, FinTech Intern - iServeU
"I thoroughly enjoyed the sessions…Very impressed with the conduction of virtual classes and doubt sessions schedules. I gained a lot of a new skills & knowledge to take back home." - Chirangi R., Software Intern, Oracle Cerner
"Helped us explore the features of Power BI. With the Capstone Projects, we got a chance to learn with real-world data. The 1:1 sessions were useful in creating a career charter." - Sachin Mistry, Data Analyst, Majid Al Futtaim