Delphique provides a one-stop solution for all these! In its 23rd year of existence, Delphique is the National Management Convention and one of the oldest events at MDI. Being the only red-carpet event of MDI, the inauguration saw a star-studded line-up. The lamp was kindled by Mr. Pawan Kumar Singh, Director, MDI and Professor Jyotsna Bhatnagar Dean-Graduate Programmes & Student Affairs, and Chairperson PGP-HRM. The inauguration speech was given by the Chief Guest - Mr. Randhir Singh Kalsi, Senior Executive Director, Maruti Suzuki India Ltd. and the Guest of Honor - Ms. Yan Han, Chairperson, TopSocial India (Ex-General Manager, Air China). This was followed by an inaugural panel discussion on "Startup Culture" among Mr. Munish Dayal, Senior Partner, Baring Capital; Mr. Udit Joshi, Director Corporate Affairs, Top-Line Consulting; Mr. Varun Miglani, Startup Consultant; Ms. Varija Bajaj, Founder, Varija Lifestyles; Mr. Akshat Saxena, Co-Founder, e-Pay Later; and Ms. Nistha Tripathi, Author of Best Selling Book on Indian Startups - "No Shortcuts".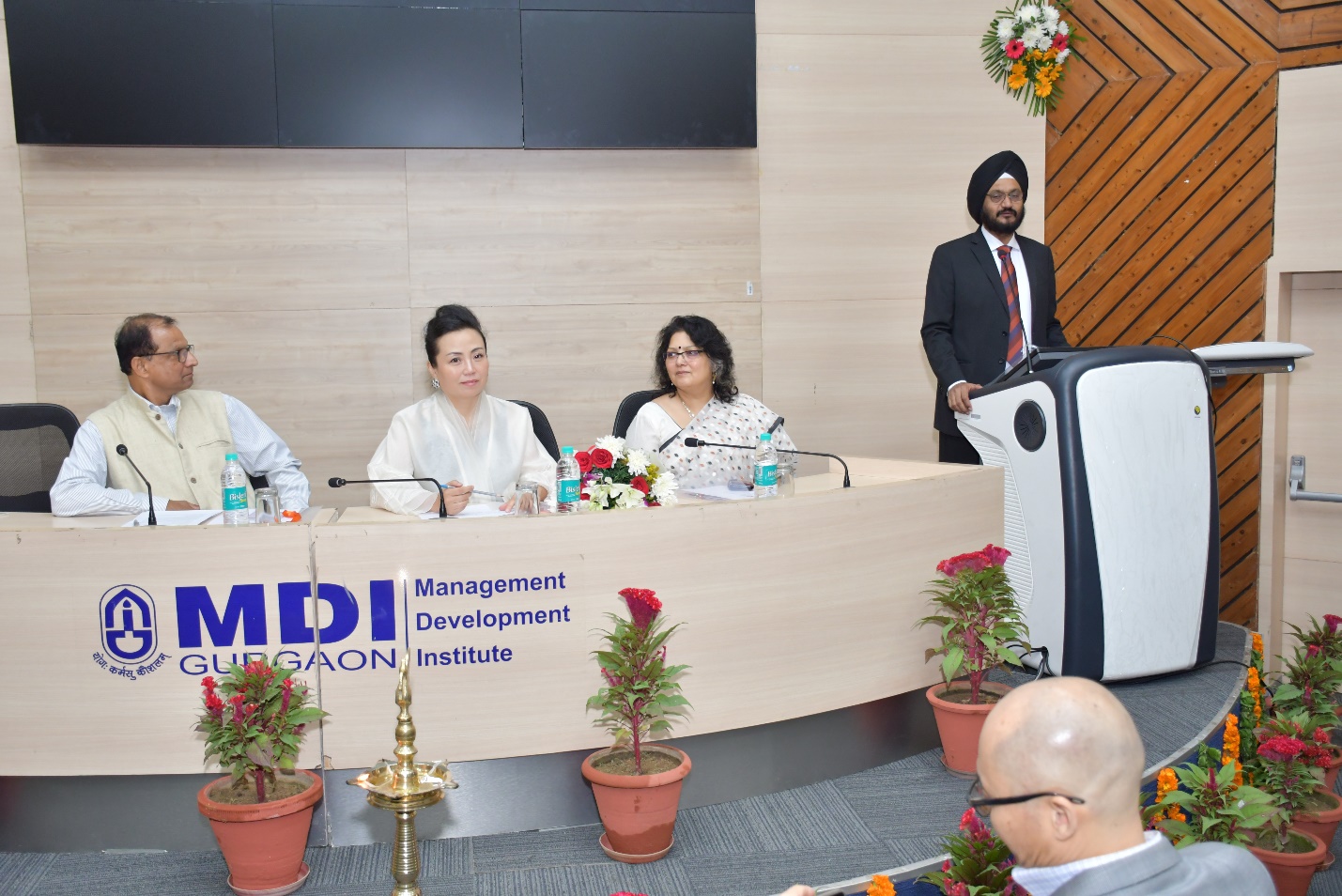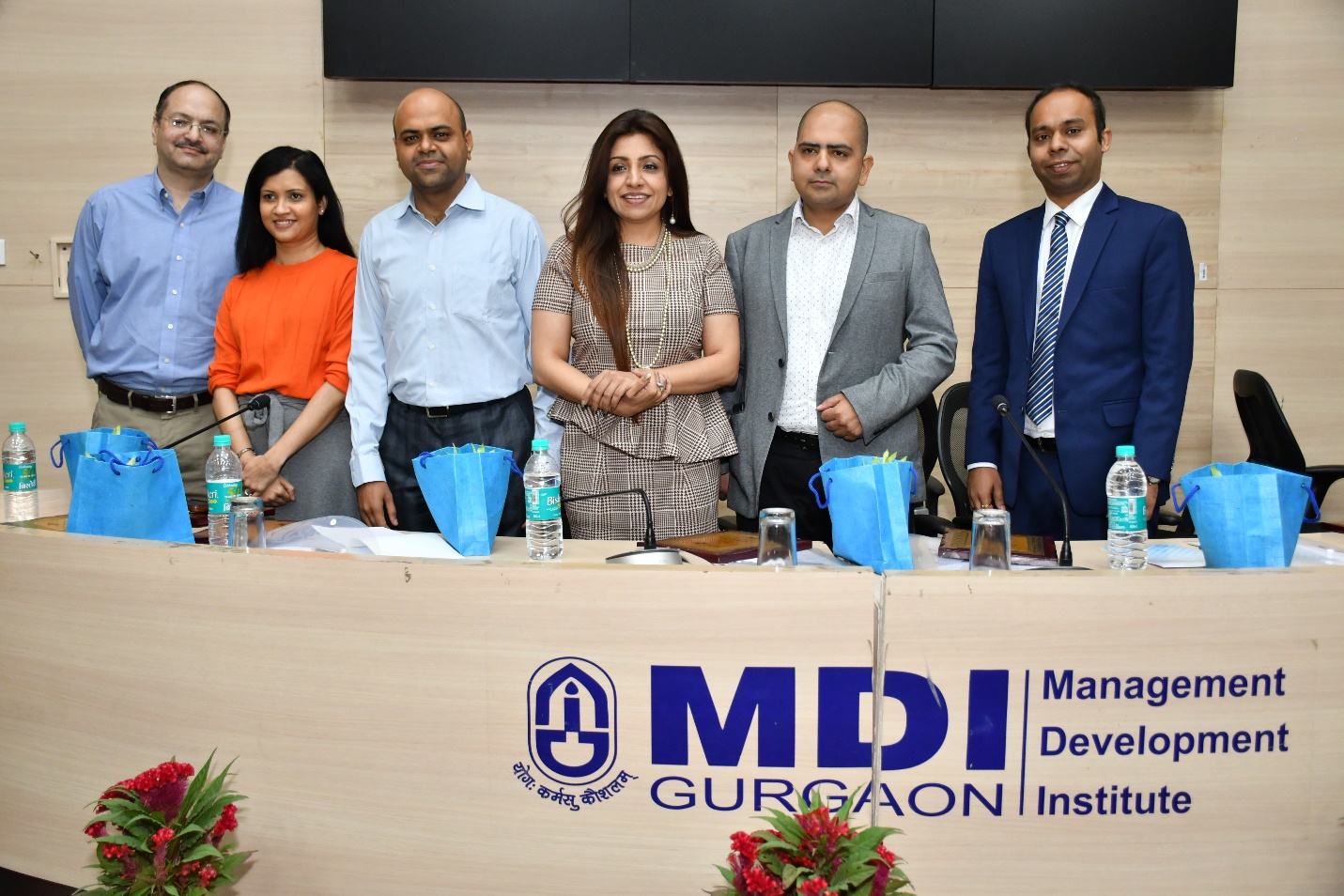 Delphique is marked by its signature panel-discussions based on contemporary business issues which are brought in as live projects by companies from various fields who are known as Knowledge Partners. Keeping alive Delphique's motto of "#Research #Review #Resolve", the students from MDI undertake in-depth primary and secondary research to come to a solution which is then presented to the Knowledge Partners as recommendations. This year's Knowledge Partners included Reckitt Benckiser, Magic Bricks, ICRA, AmbitionBox by Naukri.com, HappCoach, Sqrrl and 32Checks.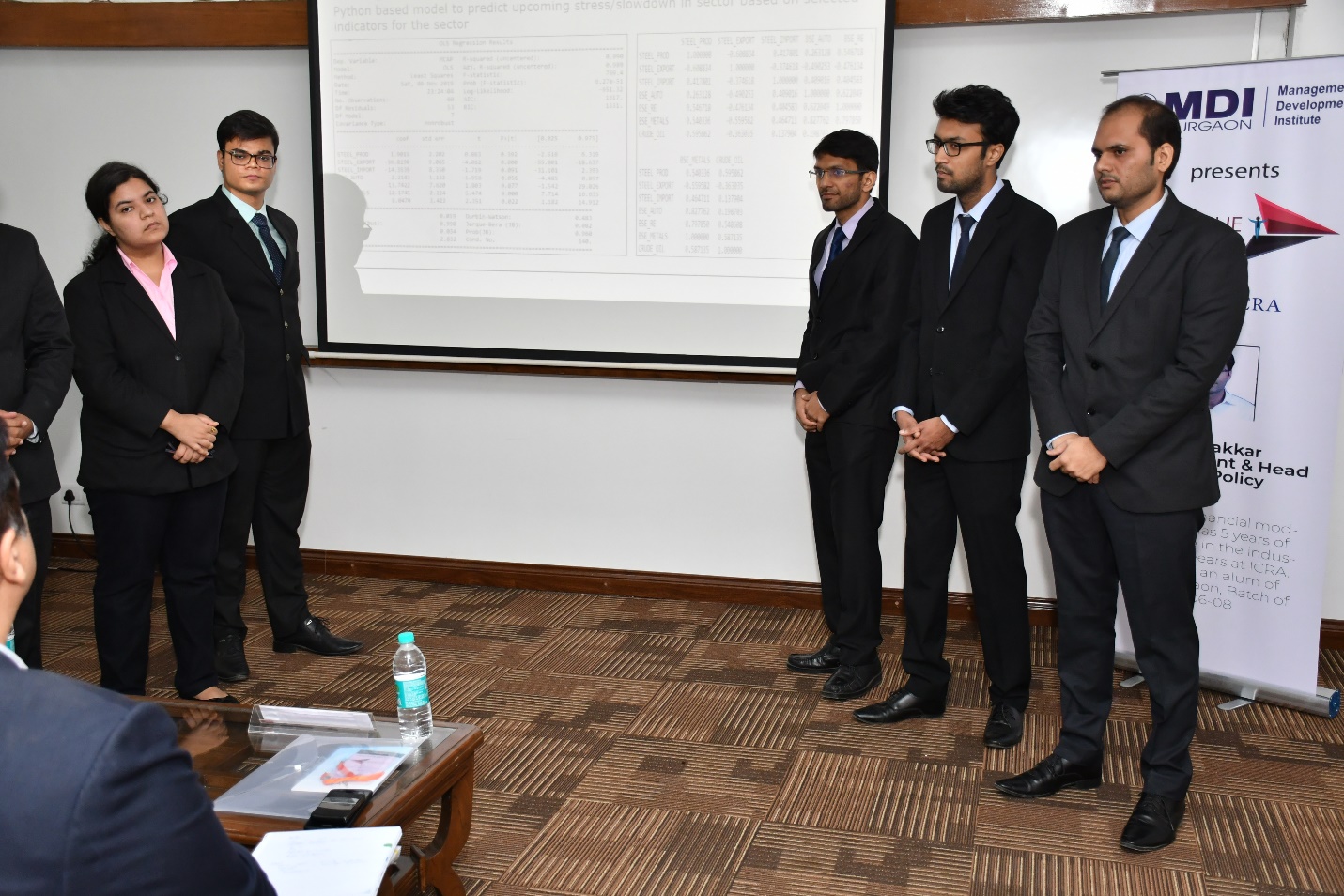 Delphique with its national debate competition - Dialectic and national B-Plan competition - Vincenza, also acts as a breeding ground for young minds to test their mettle against the best in the country.
Vincenza saw participation of teams from colleges like IIM Ahmedabad, IIM Ranchi, IIM Kashipur, XIMB, VIT, MDI and also various start-up founders. Some innovative ideas regarding products and services that were presented in the competition were railway crack detectors, water-purifier for conserving water and providing conventional B2B services. The first prize was bagged by 'Meraki Management', a three-month-old start-up company for providing artist management services. The team comprised of its two founders, one of whom manages the start-up while the other studies at ISB. The second prize was bagged by a team from IIM Ranchi who presented their idea of an app for dog lovers.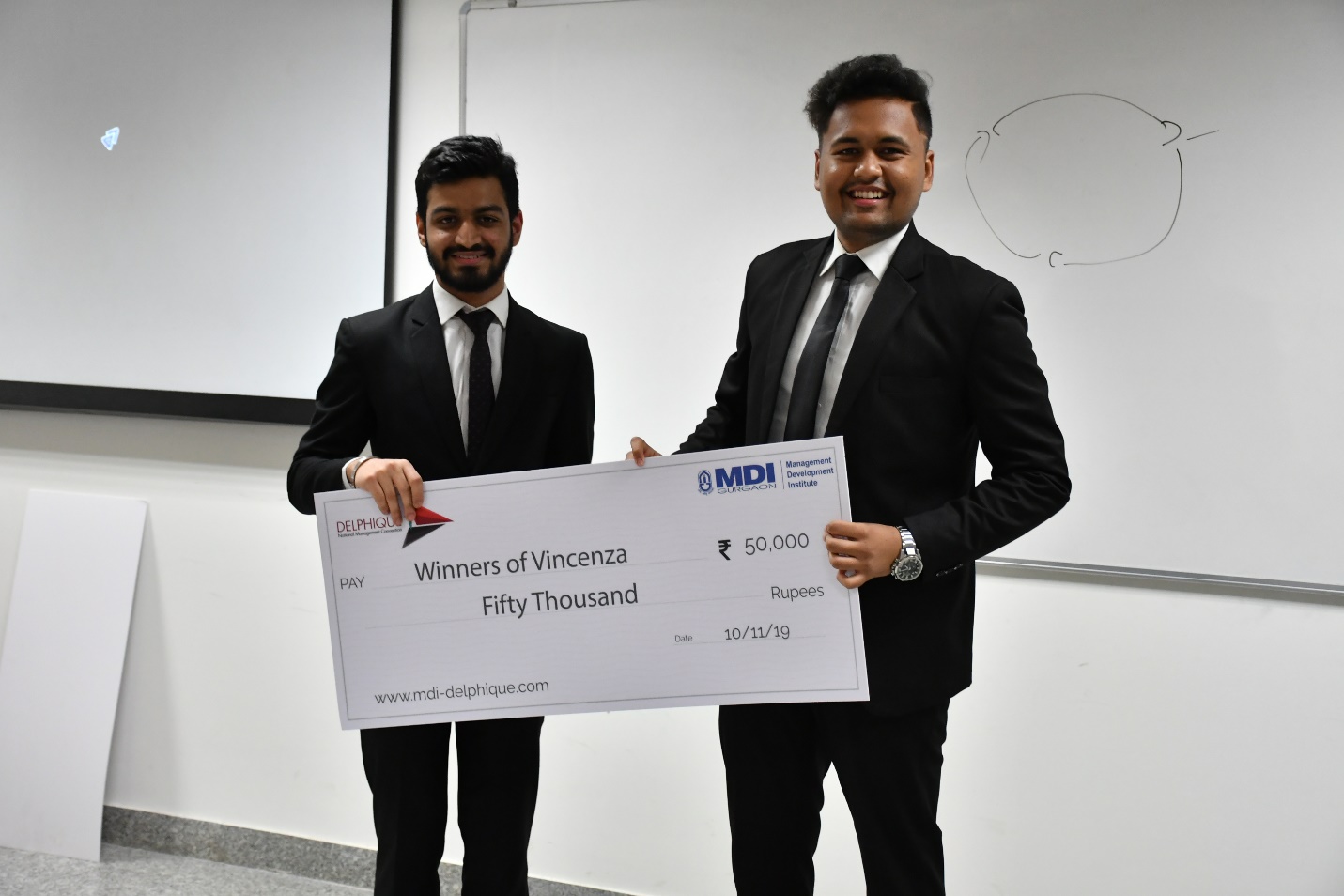 Dialectic saw active participation of teams from various colleges in the form of online audio-video submissions for the preliminary round. Based on the performance of the two-member teams in their submissions, six teams were chosen for the semi-finals which were held on the second day of the event 2-day event. The competition was a closed room debate with one member of each team going for, and one member going against the motion - 'Moody's negative credit rating for India is justified'. Four teams finally made it to the finals, where they were tested on the topic - 'Growing protectionism is the way of the future' which was followed by a lively round of Q&A of each participating team with the judges. The winning team was from MDI.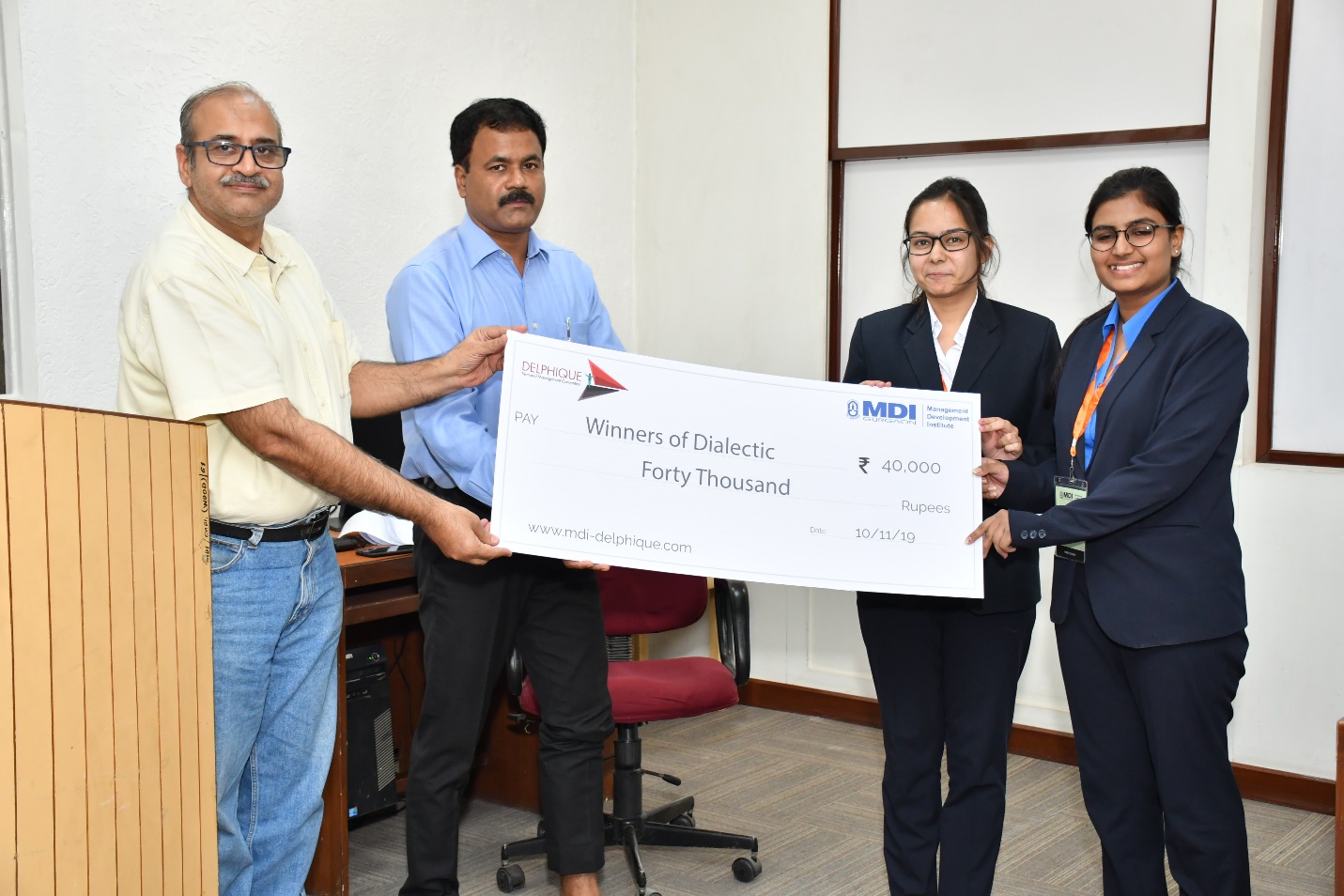 Bringing a close to the event was the valedictory ceremony which was graced by the presence of Mr. Chandramohan Gupta, Director of Corporate Affairs, Coca-Cola India Pvt. Ltd.; Ms. Vani Gupta Dandia, Independent Business Consultant at CherryPeachPlum Growth Partners (Ex-Marketing Director at PepsiCo); Mr. Raghavendran Madhavrao, Vice President - B2B Lubricants, Shell India Markets Pvt. Ltd.; and Ms. Bani Saluja, Vice President and Head - Marketing and Travel & Lifestyle Services, American Express who participated in a panel discussion. The theme for the discussion was 'Building Strong and Enduring Brands' which progressed on the topics of building brands, making the brand available by leveraging technology and ensuring the brand is sustainable. The panel was moderated by a Professor Manoj Kumar Srivastava.
Since its inception, Delphique has been providing students a sneak-peek into the world of problem-solving and at the same time, giving them an opportunity to work under the guidance of the best in the industry by bridging the gap between the students and the industry at a very early stage in their MBA journey. The stepping stone that Delphique provides is impeccable and it can be said that the National Management Convention of MDI has only been growing stronger since its establishment.