Designing umbrella carrying drones, women safety bands and product quality monitors in business schools? Whoa, that's creative! But wait a minute, isn't this supposed to be a 'b-school?' Isn't 'Creativity' beyond the realm of b-schools?
These are some of the stereotypes which we lived with. Business education is logical and rational, while creativity is the exclusive domain of our right-brained friends, the talented ones, the artists. At SPJIMR, these stereotypes were shattered within the first four months of college itself. A subject by the name 'Design thinking' was introduced. Prima facie, I wrote off the subject as 'MBA fluff' something which had very little substance and content but was an essential tick in the box for the MBA programme. However, I was soon about to be proved wrong.
Design thinking is basically a methodology which is used to solve complex problems and find the best possible solutions for the users. Suranjan Das, Professor of design thinking at SPJIMR stated that 'Design thinking is all about falling in love with the problem.' In retrospect, I pondered how right he is. Solutions to most problems lie in the problem itself. All it needs is some deep thinking and creativity to solve!
Design thinking involves working in diverse teams, encouraging iteration, direct customer feedback and quick implementation of feedback with continuous user focus. Design thinking requires critical thinking and development of insights.
The design thinking course at SPJIMR is extremely professionally managed where students are divided into groups, who identify a problem statement based on the design thinking process. Students are required to submit a preliminary one pager for the problem statement, followed by preparation of a prototype of the solution.
At the end of every design thinking class, the entire class was full of chart papers, Lego models, prototypes and walls were full of colourful post-it notes with diverse ideas written on them. It was something so completely unexpected! And trust me, it was not an art class. My group decided to work on designing a product whereby, wetness sensors in diapers would send notifications to the registered smartphones. We were assisted by a professional group of designers in preparation of our prototype. However, the complete onus of prototype development and economic feasibility were on us. Coming from a background of commerce and accountancy, I was excited at the proposition of designing an electronic device with sensors and chips.
SPJIMR also walks the extra mile for its students. We invite venture capitalists/ investors to campus to have a look at the prototypes developed. Some teams - with ground-breaking ideas are shortlisted for the shark tank round- where their ideas are pitched to the investors.
Looking at the larger picture, design thinking is a critically important course for the MBA programme because it helps you evolve as a person and a manager.
Some professional learnings for me from this course were as under:
User focus is essential at all stages of business.
Cost leadership is critical. Gone are the days of monopoly and price controls. If you can control your costs, you can do well in the marketplace.
Customisation is essential for consumer satisfaction. Design thinking is all about gaining consumer insight and developing high degrees of customisation.
It is easy to criticize, but tough to implement: People come out with really good ideas, but an implementation is not always feasible or even possible. As a manager, one needs to ensure that what one says is feasible and implementable.
Kinesthetics work best: On the job learning is the best learning. As a manager when we work in teams, it is essential that a certain 'hands-on' experience is provided to your team. This enables creativity and enables better design solutions.
Diversity is a good thing: The sheer variety of ideas that come from a diverse group are unparalleled. It's just the variety of life experiences at work!
Developing an insight is no easy job: We use the word 'insight' really very loosely. Only a student who has 'been there and done that' in design thinking would really be able to appreciate the true meaning and value of the word 'insight'.
Design thinking helped me as a person too. MBA is not always about being professional, personal growth is also extremely important.
We all are innately creative. If anybody tells you that he/she is not creative, he's good at creative storytelling.
It is important to accept failure: To quote Churchill, 'Success consists of going from failure to failure without loss of enthusiasm.' Failure is a part and parcel of professional and personal life. Learn to move on and persevere!
Respect the individual: People want respect and attention. Even if you lend them your ears and be patient, they will cooperate.
Provides a platform where failure is encouraged: Sounds too unrealistic? It's not. Fear of failure is the largest inhibitor in you. Encourage failure and you encourage great life experiences. What stories will you tell your grandchildren anyway?
All in all, it was a wonderful subject to learn. Design thinking is the way of the future and we at SPJIMR are already experiencing it!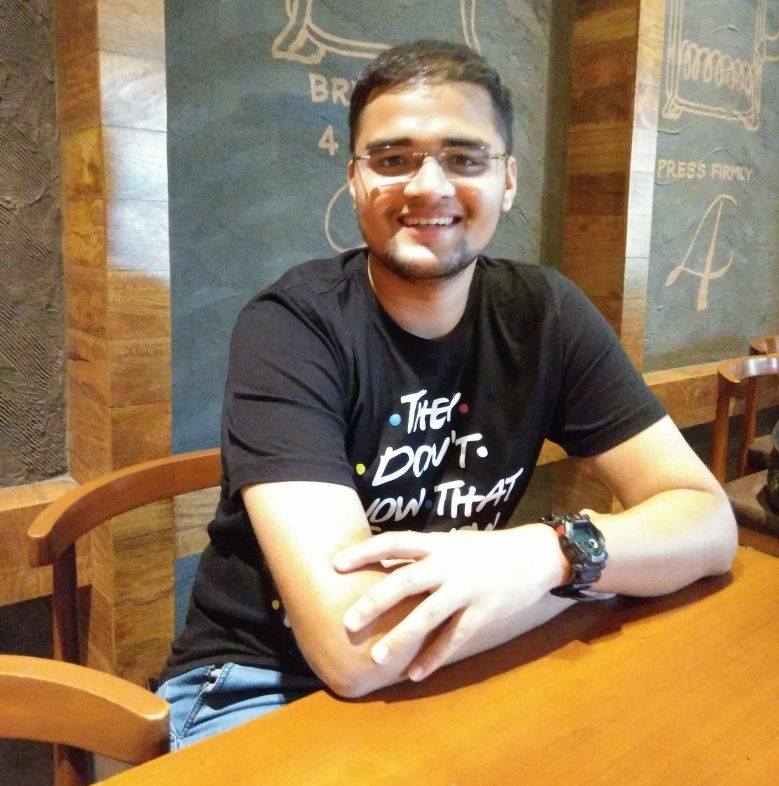 Shrinivas Sane is a PGDM candidate at SPJIMR, Mumbai. A Chartered Accountant by profession, Shrinivas worked with KPMG before joining SPJIMR. He loves travelling, reading and swimming at his leisure.