Finally, we have the Final Placements report of IIM Calcutta for the Class of 2013.
Without a shadow of doubt, IIM Calcutta still remains as one of the top 3 campuses in India as far as Placements go. Most companies that graduates aspire to go to; as ranked by students in our annual recruiter rankings here ; visit IIM Calcutta. IIM Calcutta remains a dream for thousands of students as can be seen from the star-studded line up of companies mentioned below. Some of the opportunities abroad are unique and open only to students of IIM Calcutta.
But, by their own high standards, IIM Calcutta may have found the going slightly tough. It is also a reflection of the times. Bigger batches and extremely bearish job market. You can find IIM Calcutta's report for the Class of 2012 here.
IIM Calcutta's Class of 2013 had an absolutely outstanding summer placement season. Please find the report here. It is possible that not all the companies mentioned below visited for the Final Placement season and gave PPOs to summer interns. No information is available on the No.of PPOs, number of graduates still exploring career opportunities or the number of graduates who signed out.
(Now discuss your career related queries in our Career Junction here)
Highlights :
- The total number of firms that visited the campus for placements this year was a record 218. This number includes 114 first time recruiters, a huge increase from last time.
- JP Morgan hired exclusively from IIM Calcutta for its Investment Banking role.
- Citibank recruited students for its Dubai based Markets Desk exclusively from IIM Calcutta.
- Consulting firms Realization and Protiviti hired from IIM Calcutta for the first time. Both the firms offered international roles.
- Airtel offered International Sales & Marketing role for its Africa operations.
- Reliance Industries Limited recruited students for their highly sought-after RSS role.
- Honda Motors, world's largest motorcycle manufacturer, hired for the first time for Procurement, IT and HR roles based out of Japan office.
- M. H. Alshaya Co. hired, for the first time, for their senior merchandiser role based out of Dubai office. This was an exclusive role in retail management.
- Alghanim Industries, a leading business house based out of Middle East, recruited candidates for their e-commerce business in Kuwait.
- A gamut of roles was offered by Healthcare and Pharmaceutical firms like Cipla, Dr. Reddy's, Piramal HMRI, Glocal, Medybiz, Generix Life and Narayana Hrudayalay.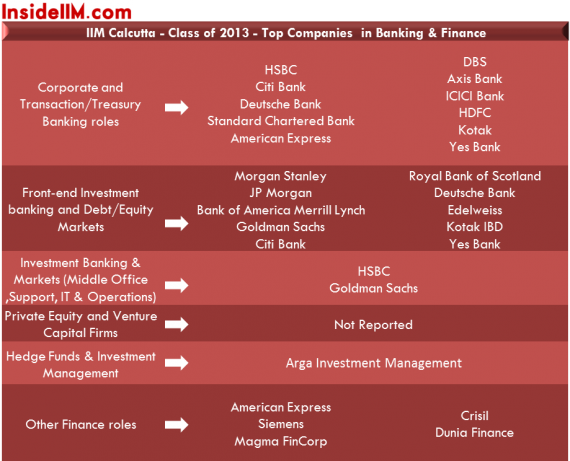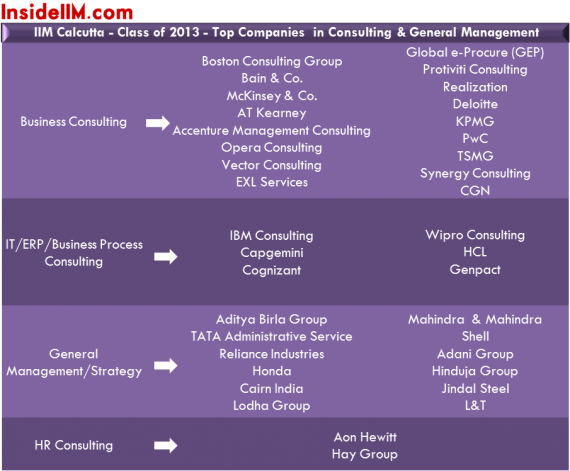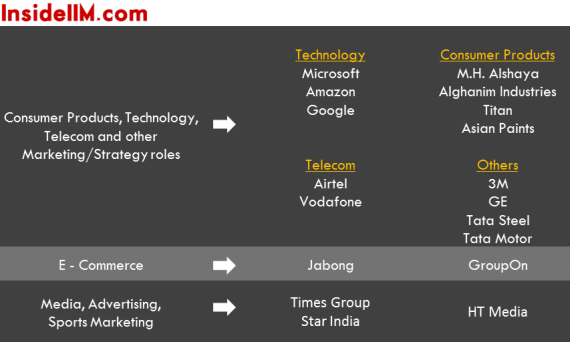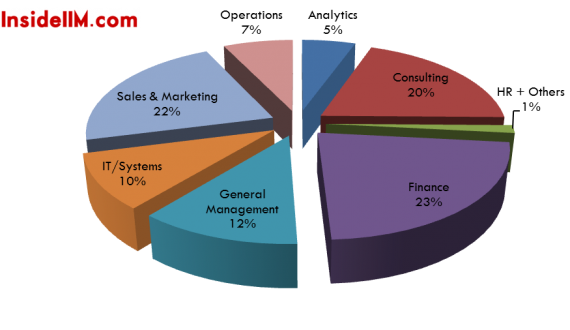 We cannot guarantee that 100% of the information above is accurate but we have done our best to verify. We would like to thank the Media Team and the Placement Team at IIM Calcutta for their co-operation.
In case you wish to point out anomalies in the report, do write in to us at editor(at)insideiim(dot)com. We will try to clarify it with the placement committee. Anonymity will be ensured.
(Have you taken our Recruitment Survey 2013 yet!)
(Now discuss your career related queries in our Career Junction here)
Other placement reports this season:
Final Placements : IIM Bangalore - Class of 2013
Final Placements : IIM Indore – Class of 2013
Final Placements : FMS Delhi – Class of 2013
Final Placements : XLRI Jamshedpur – Class of 2013
Final Placements : IIM Kozhikode – Class of 2013
Final Placements : SPJIMR Mumbai – Class of 2013 (Unverified Report)
Final Placements : JBIMS Mumbai – Class of 2013 (Unverified Report)