The day that culminated out of hundreds of days and nights of struggles, elation, being on cloud 9 and apprehension. The journey that started a few months ago with IIMC and me choosing each other has finally brought me to my destination. Though at that point of time it seemed quite an easy choice given the stature of the college and the fact that I literally grew up aspiring to be here transitioning from a full time working mom to the carefree but immensely hectic life of a b-school student at a premier institute is not going to be a cakewalk. The regularities of 7 years of corporate life will not be easy to let go off especially when the alteration is to a year of night outs, 6 terms and a whole lot of academics. But then the whole experience can be amalgamated into a single phrase "A dream come true moment."
The day started with a mixed bag of feelings as I treaded along the tranquil, superbly green lanes of the IIM-Cal Campus, the sultriness of Kolkata summer giving me company. The beauty of Joka is mesmerising. The luscious greenery, the calm lakes, the chirping of birds sometimes makes you wonder whether you are in one of the premier b-schools or on a close to nature holiday destination. I was super excited and at the same time bogged down by thousands of thoughts. The colossal change that I am going to experience in this next 11 months overwhelmed me but there was one thing I was sure about. The holistic learning that IIM-CAL will impart is going to be an unfathomable experience. The regular interactions with PGPEX Batch 10 had cleared most of our apprehensions and we will remain grateful for having such an amazing senior batch and for the wonderful support that they provided us with during the entire process.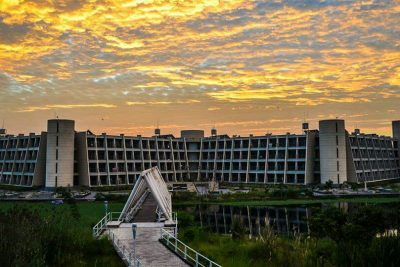 Finally, I landed up in the academic block and caught up with few of my similarly excited batch mates. These are the people who are going to be an integral part of my next one year and may be lifelong friends. Though most of us had connected long back thanks to "digital disruptions" it was finally good to be able to put faces to the names. I waited outside the PGPEX office for completing the registration process and reflected on the whole journey. There was still a disbelief in my mind that suddenly I would wake up to a different reality. The registration process was quite neat. I got hold of my IIM- Cal backpack and name tag. The feeling of elation started to sink in. This is not an amazing dream. I am here, IIM-Cal PGPEX student, a Jokar ready to have an experience of a lifetime.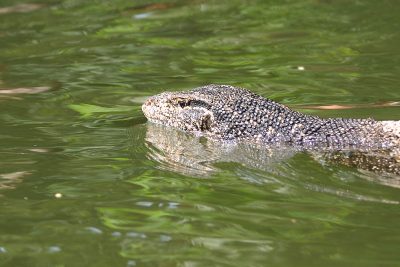 P.S: I finally met our resident Monitor "Monty" Lizard on 25th Apr and hence officially qualified as a Jokar. J. Also, now I have realised body clock is a misnomer, especially for a b-school student. You can actually survive days without any sleep.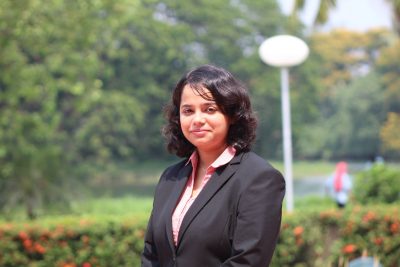 Breety is currently a student of PGPEX Batch 11 at IIM- C. She has 7 years' experience as an R&D professional in primarily Medical devices and transportation domain. She is a Certified Reliability Engineer from American Society of Quality.