Life in an IIM can be hectic; you lose track of the days and the hours start feeling that much longer. The festival celebrations bring the numerous gears of the IIM life to a pause and there is a burst of excitements and joy. CulComm at IIM Trichy brought the joys of Holi through their efforts and organized a thoroughly enjoyable event that brought relief and reinvigorated everyone from the academic rigor of project presentations, report submissions and packed week of quizzes!
At the onset of the event, everyone was occupied with classes, preparing for quizzes, wrapping up club and committee activities. It was the mail from the Cultural Committee that elicited excitement among the students and gave them one last opportunity to celebrate with colors, before we bid goodbye to the academic year at IIM Trichy and welcome our summer internship experience.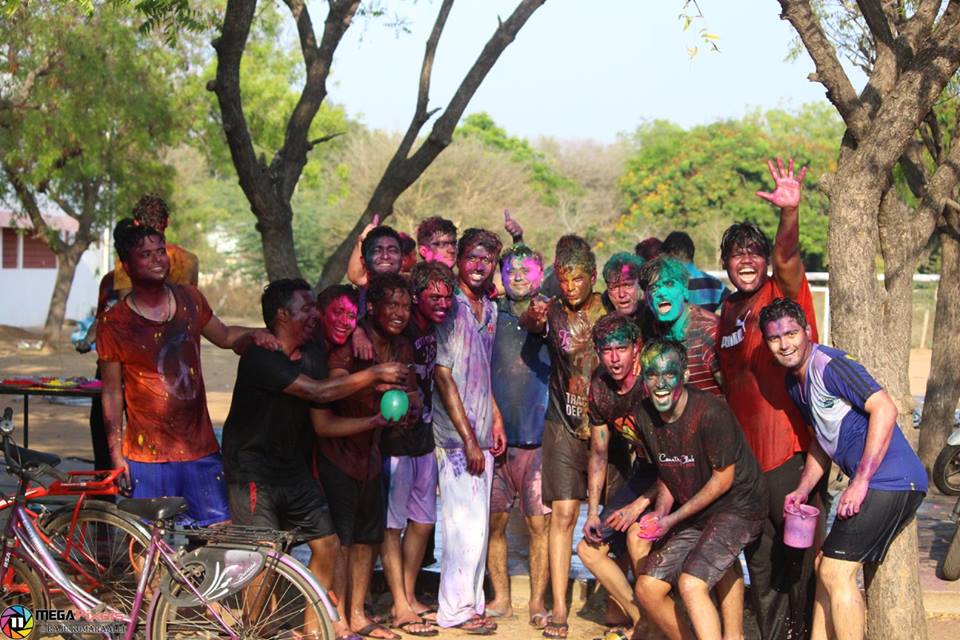 All the students of IIM Trichy gathered along with many of the senior batch, who were present at the institute to attend their Convocation and were able to celebrate one last festival before they begin their journey onward, always being connected to the institute as alumni. They added tremendous during the celebration.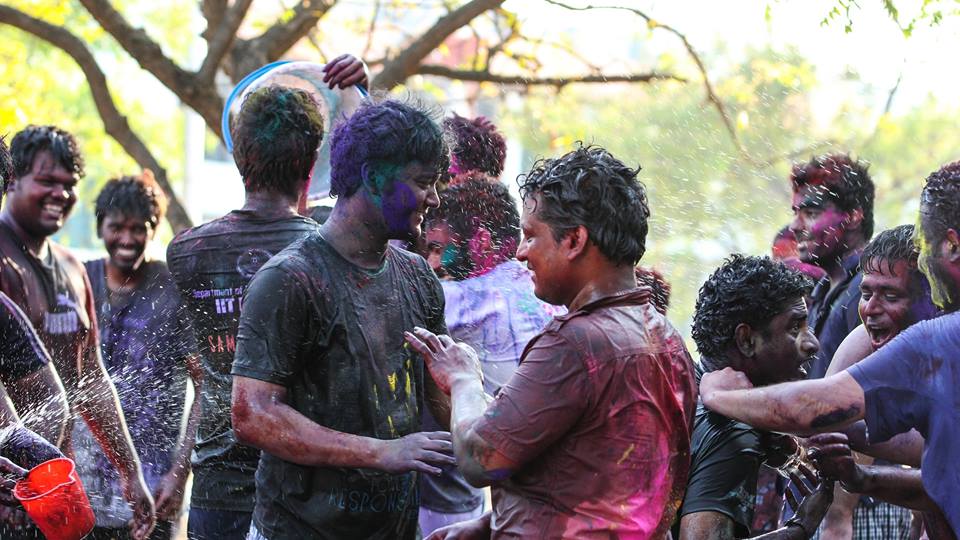 The stage was set. Organic colors, buckets full of water balloons, thumping music, delicious snacks and the company of great friends. Everyone was in the mood to enjoy Holi and left behind their pressures in order to join in on the fun. A smoke of colors, splashing water reigned the evening and water balloon fight took the event to a whole new level. Dancing to the music and spreading colors across, everyone enjoyed the event fully. No one was spared and everyone was colored head to toe in the colors of Holi as part of a big family. With such events in IIM Trichy, the heat of IIM simmers down and you have the time of your life.