After cracking what is considered to be one of the most challenging entrance exams, The CAT, a thought crosses every person's mind - Is that an end or just the beginning? What should be the next steps? Is there any success mantra that one needs to follow for the next two years?
Although no two IIMs are same but the following discussion points could serve as the guiding principles for a person studying in a diverse culture like an IIM.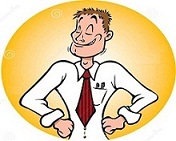 Be proud of what you are, where you are.
The legacy of the institute you have joined will be carried with you forever, so one should take pride in that. Like a soldier is proud of the country he defends, students should also have a sense of appreciation and respect for the institute. Learn as much as you can, be an all-rounder and not just a uni- dimensional person.
Treat teachers as friends and friends as teachers.
Yes you read it right, consider your teachers to be your friends. One of the most important things to do when you are here at the IIM is to change your outlook towards learning. All our lives we have considered teachers as some control mechanisms but once we change this attitude, learning will come naturally and we would be more receptive to our surroundings. Moreover due to people from diverse background there is so much to learn from everybody at this place. One should be willing to absorb the vast knowledge that an institution like an IIM has to offer.
If you are afraid to fail while you are in the IIM system you definitely are not ready to take your chances while you are in the real world. Life is not always what we expect it to be. No matter what you are working on, there are bound to be days when you feel down. You must have the strength to fail. Don't underestimate or overestimate yourself.
The most important thing that all the group assignments teach you is that 'the whole is greater than the sum of its parts'. No matter how good we think we are there is always something to learn from others, especially when you are in a competitive environment like an IIM. This goes well beyond grades. There are so many advantages of the diversity that the place has to offer. To enhance the learning one should rotate teams and gain from the experience of being a part of different groups. That teamwork will give you valuable lessons that would be helpful throughout the life. There are so many brilliant people around coming up diverse opinions that one has no choice but to be amazed.
Have the courage to change you.
This is the most important mantra for success in any field more so in an IIM. All of us have preconceptions about how we are and how we need to be. But the single most important attribute for progress is being open to influence. One can ask people about honest opinions. But acting on those is also important. One should try and reshape oneself to improve.
It's okay to have more than one goal. But be realistic and focused. Analyze how you are spending your day. Think carefully about why you are engaging in any activity and what you expect to get out of it.
Although the above mentioned points are neither Mutually Exclusive nor Collectively Exhaustive but they are enough to help you overcome the daily battles, then you'll continue the march towards greatness even when it gets tough.
Abhimanyu Singh Kalhotra, PGP 1st Year IIM Indore