If It's MBA, It's At JBIMS!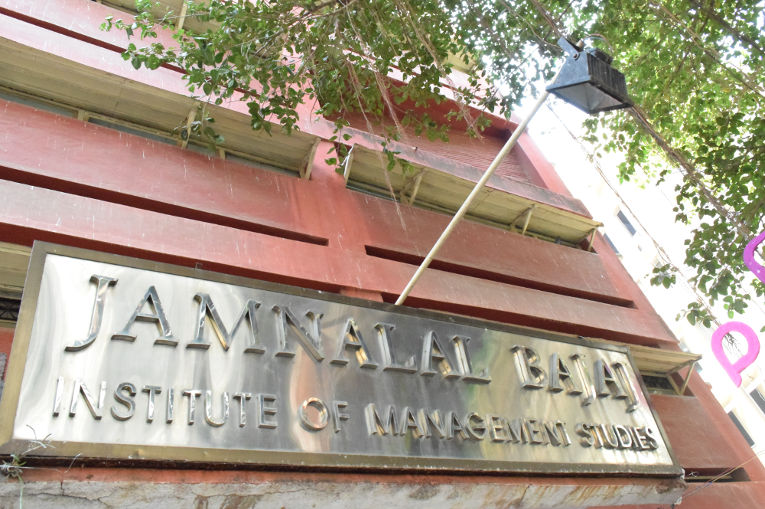 A bag pack, a white shirt, black trousers, a tie and a conscience full of expectations; that's how I walked into the 'Pre-Joining Meet' at 'Jamnalal Bajaj Institute of Management Studies' on my first day. Ever since the first moment of the meeting, I was assured that this college is all about tradition and protocol. 'Discipline' is more valuable than an 'oasis in the desert' and 'tradition' is guarded like 'The Holy Grail'. It is this fierce nurturing of values that sets apart Jamnalal Bajaj Institute of Management Studies. When it comes to tradition, JBIMS is second to none! And rightly so; when you have 51 years of legacy prodding you, 'Tradition' is the least you can expect.
The Pre-Joining Meet was followed by the much vaunted 'Induction'. Now, I will not delve into details of what happens in the Induction. Why? The one-word answer is again, 'Tradition'! Or to put it in another way 'what happens in the induction stays in the induction.' This might not ring true for a lot of the students who still shudder and run helter-skelter when they hear anything that starts with an 'I' and ends with an 'N'!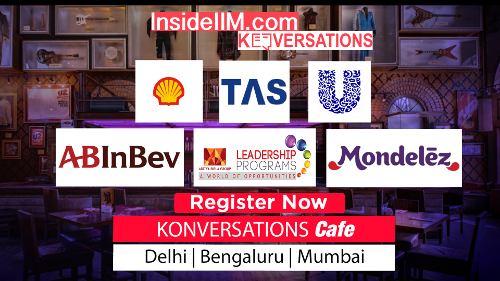 Once we were done with the induction, the next rude shocker that came to us was in the form of time-table! As a student who grew up accustomed to timetables, it felt like a deer caught in the headlights.  Let me get this straight, JBIMS does not have time tables. In the maximum city you just cannot expect to get by miserly. The night before you come to know that the next day would be jam- packed with a Placement activity just as the sun is coming up, followed by a guest lecture at around breakfast time, followed by a company presentation. Just when a sleep deprived student thinks that that would be it, comes another bolt from the blue! The company presentation would be followed by a regular 4-hour lecture which would in turn be followed by a club and/or committee session! Oh boy, seems like a description of 2 days clubbed into one! Believe me, this is what one day looks like at Bajaj and I have not even included the assignments and submissions!
Amidst all this clutter and hard work, one thing that sets apart this college is the power that the 5-floor, brick-red colored building wields! If there was a prize for the amount of awesomeness emanating from a single structure, Bajaj would be right there at the top. When you have the 'President of JSW Steel' teaching Corporate Finance, 'The God of Operations' teaching Production Management, Professor 'M' teaching 'Markets' and the 'Guru of Marketing' teaching branding you cannot but expect people to stand up and take notice! When it comes to sheer learning, Bajaj is again in a class of its own. Jamnalal Bajaj is popularly called as the 'CEO Factory of India', and rightly so. The teachers who come and teach over here do not teach anywhere else in the country. Every hour that they spend with us is worth millions. But they come to teach because they respect Jamnalal Bajaj Institute of Management Studies and wish to give back to the college. The alumni base that Bajaj has is unrivaled and the amount of expertise that the faculty bring into the class is unmatched.
As MMS- I students enter into their second month at the institute, the one thing with which everyone would unanimously agree is the amount of transformation that they have undergone. 'Getting out of your comfort zone' – that's what this college inculcates in you. On a personal front, this college has pushed me to my limits and then pushed me some more. The college has unlocked a part of my persona whose existence I never knew. At Bajaj you learn that three things are elastic: hunger, sleep and patience. Over the past two months, students here have become super-humans bordering on the extreme limits of all the three parameters. But amidst all this rush the one thing that binds us is the unadulterated love for this unique college. And that is why, I can proudly say that if there is MBA on earth 'It is here; it is here; it is here!'
———
About the Author: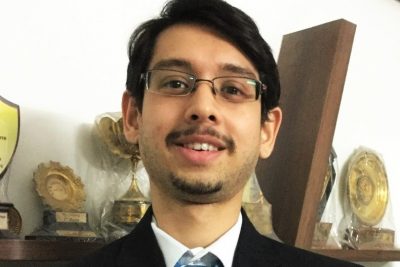 Jaideep Mehendale is an MMS-I student (Batch of 2016-18) at JBIMS, Mumbai. Connect with him at https://in.linkedin.com/in/jaideep-mehendale-a670256a