Dr. Jaydeep Mukherjee is this year's InsideIIM Professor Of The Year at IIFT Delhi. He is a teacher of words, knowledge, and sarcasm. Apart from his sharp mind and wit, students love him for various other reasons. Here's why "his way of teaching is unparalleled".
Note - The winner(s) of the InsideIIM Professor of The Year has/have been chosen by current MBA students of a particular campus. The voting started in February 2020, and MBA students nominated their favourite professors here. The professor(s) with the maximum number of votes has/have been declared the winner(s) in 2020!
Meet Dr. Jaydeep Mukherjee - Professor at IIFT Delhi, InsideIIM Professor of The Year In 2020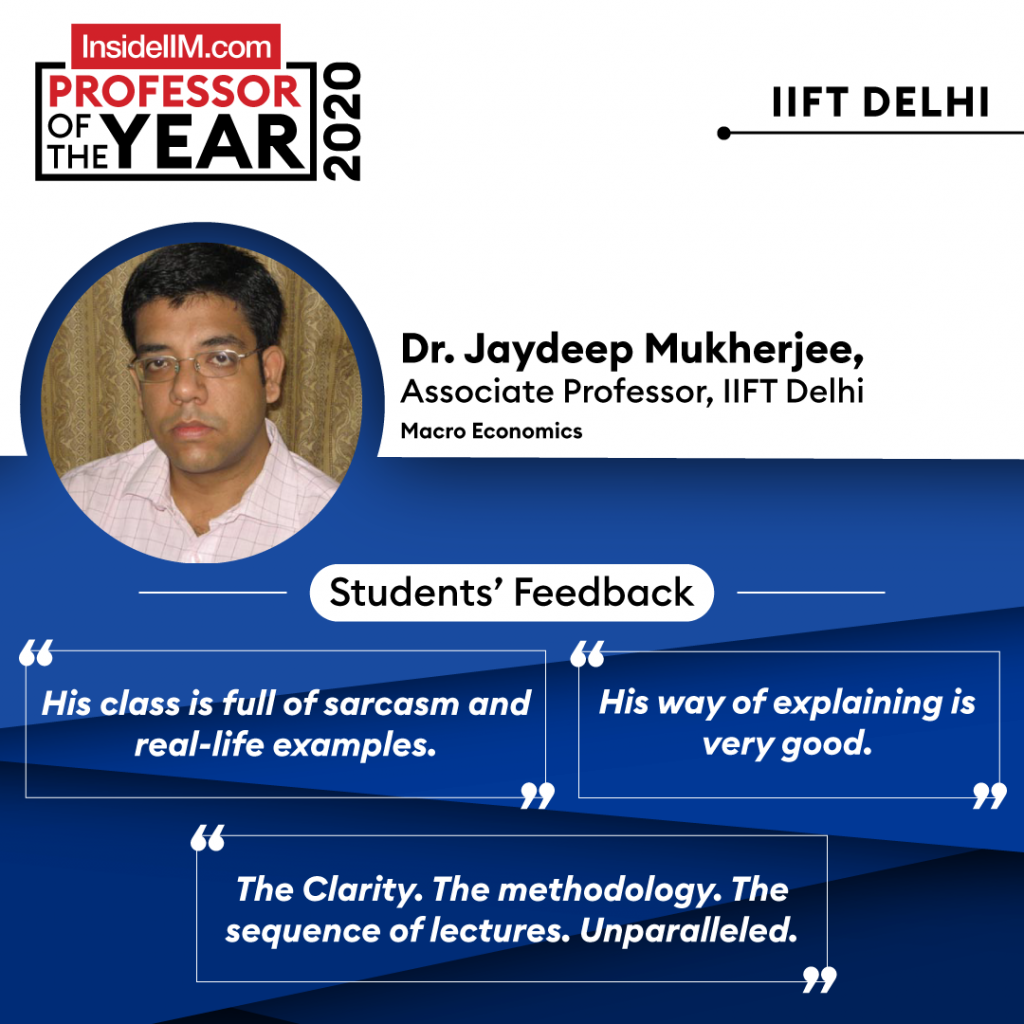 Dr. Jaydeep Mukherjee is an associate professor at IIFT Delhi. He has done MA and Ph.D. both in the field of economics. He has 16 years of teaching and research experience. His journey in IIFT Delhi started as Assistant Professor in 2009. He teaches macroeconomics, international macroeconomics, managerial economics, applied econometrics and international finance in the institute.
Apart from teaching, he designed many training/management programs, research projects (both government and corporate-funded and has written for many research journals which got published in Elsevier Journal and Sage. He has also co-authored a book titled - Indian Equity Market since Liberalization: Efficiency, Volatility and Structural Break.
InsideIIM Professor of The Year 2020 - What Students Have To Say About Dr. Mukherjee
"He makes you question every factor that you think is relevant enough to explain an economic theory. He ensures every student understands Macro Economics and for that, he focuses on making the foundation strong."
"He explains the concepts not only from theoretical perspective but pushes us to apply it in current world scenario. He guides us not only academically but also about what should be our approach towards life."
"Dr. Mukherjee has been very interactive throughout the sessions and made sure to teach us concepts in a very lively manner. He gave real-life examples to make the students understand the concepts and has been very encouraging as a professor."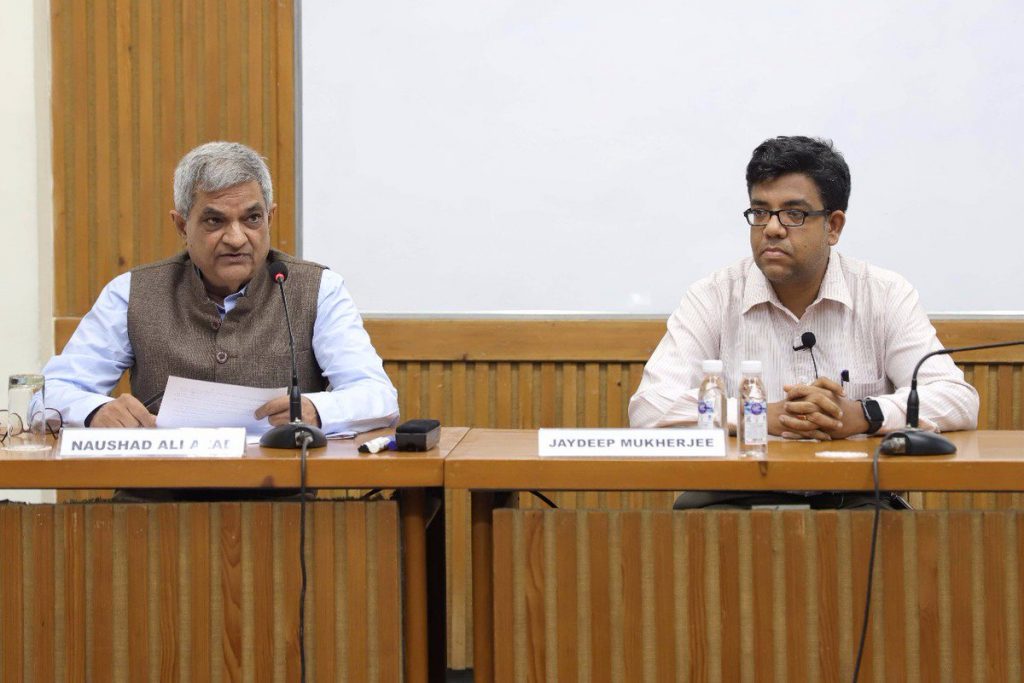 (Above) Dr. Mukherjee Chairing A Conclave AT IIFT Delhi 2019
The following are professors at IIFT Delhi who just missed the InsideIIM's Professor of The Year title, but are loved by IIFT students:
Dr. Tamanna Chaturvedi: "She made the subject extremely interesting and relatable because of the real-life examples that she gave along with the theory part. The examples came from all the consulting experience she possesses so they were all the more insightful."
Dr. Areej Aftab Siddiqui: "I really appreciate her teaching methodology. She teaches in a very crisp and to the point manner while giving us relevant examples. Further, her guidance is not limited to the classroom. She really helps students get a broader perspective of the various opportunities in the trade domain."