IIM Bangalore has successfully completely the summer placement process for two-year full-time PGP and PGP-BA programs over two interview days. The summer placement process saw 539 offers rolled out to 529 participating students, which is the largest batch sizes in IIM Bangalore's history. Key recruiters such as BCG, Amazon, Goldman Sachs, TAS, Nestle, amongst others took part in the placement process. Read on to know more about IIM Bangalore Summer Placements 2022!
IIM Bangalore Summer Placements 2022
Key Highlights
529 students participated in IIM Bangalore's summer placement process.
Consulting continued to be the most sought-after domain at IIM Bangalore's Summer Placements 2022, accounting for more than 40% of all offers.
The recruiter participation in the Private Equity and Venture Capital domain more than doubled, vis-à-vis last year.
There has been a significant increase in the number of international offers rolled out.
---
IIM Bangalore Summer Placements 2022 | Domain-Wise Offers Rolled Out
Consulting companies made 233 offers
Recruiters in the Information Technology and IT/Product Management domain made 50 offers.
36 offers were made in the combined bucket of E-commerce and Operations in IIM Bangalore's Summer Placement Process 2022.
IIM Bangalore's Summer Placement Process saw 73 offers in the Finance domain.
Conglomerates recruited for their leadership tracks making 67 offers in General Management positions.
Students opting for Sales and Marketing roles received 58 offers at IIM B's summer placements in 2022.
There were 22 offers rolled out in Analytcis.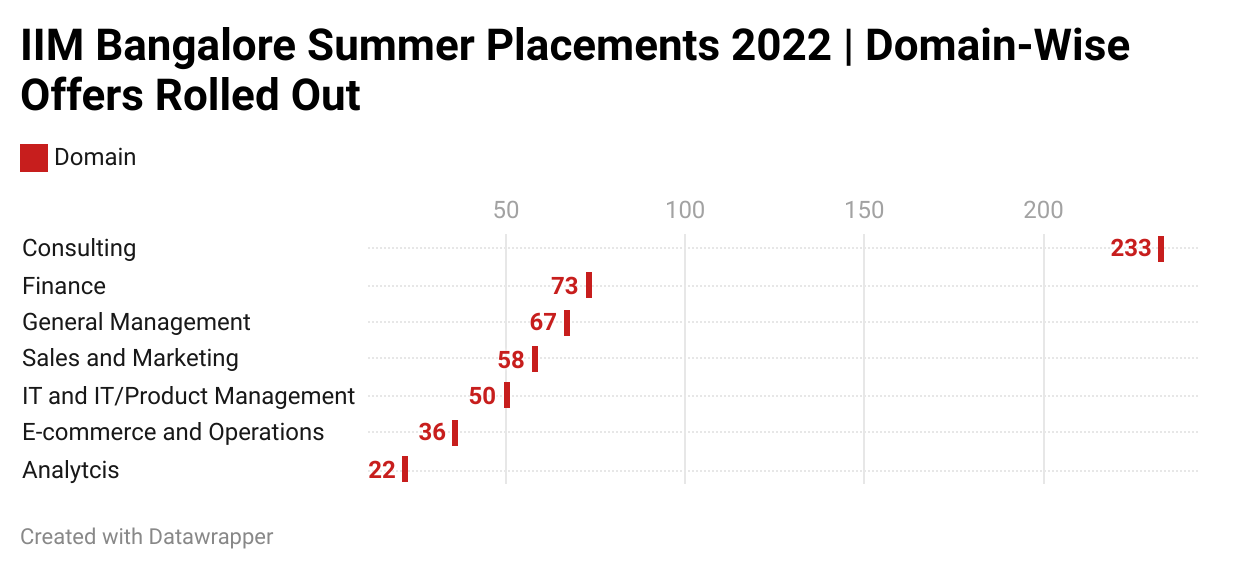 ---
IIM Bangalore Summer Placements 2022 | Company-Wise Offers Rolled Out
Consulting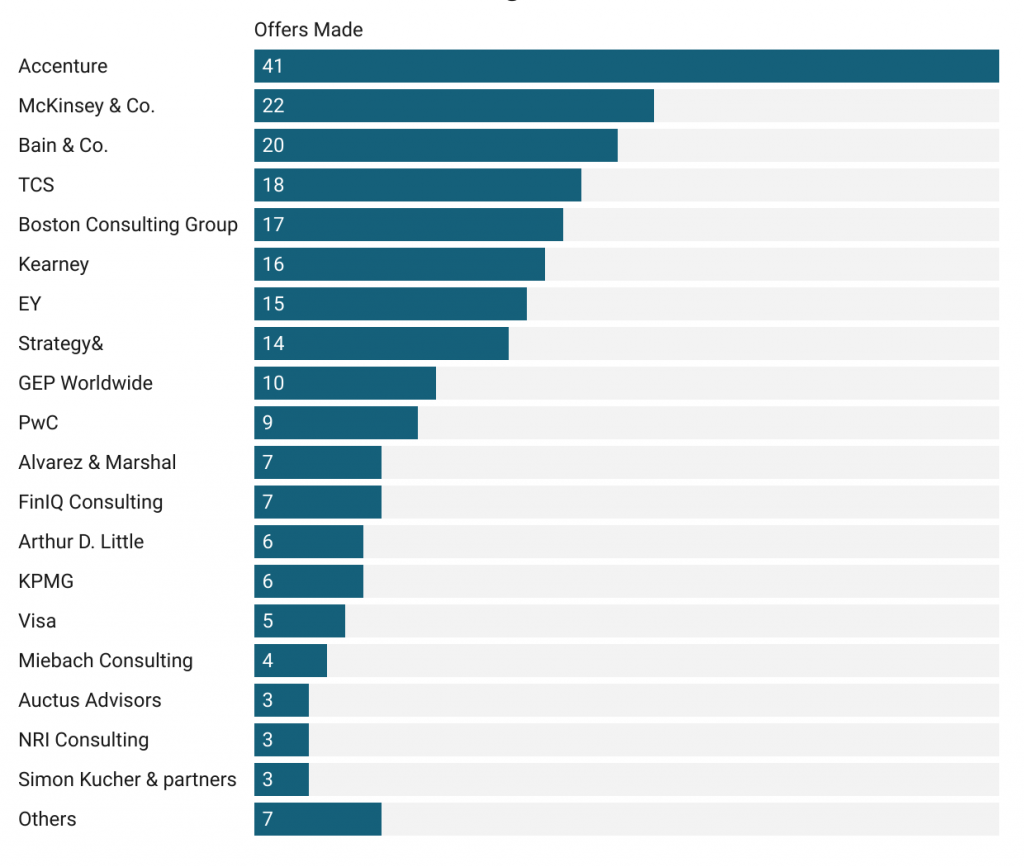 ---
Finance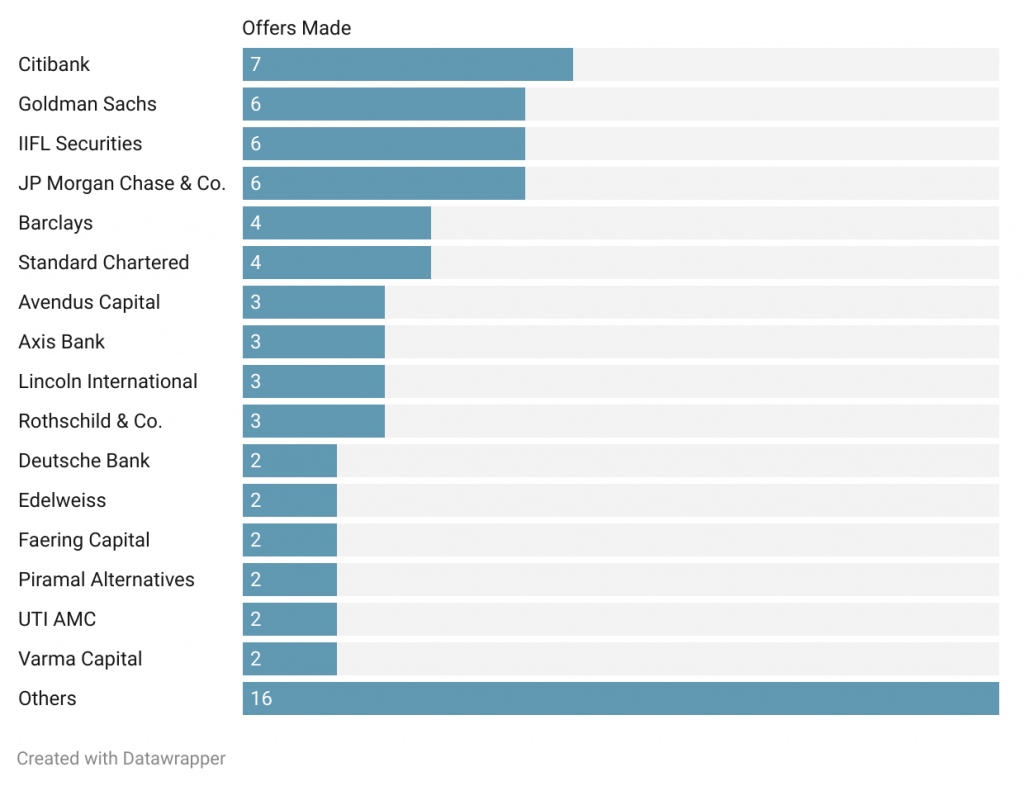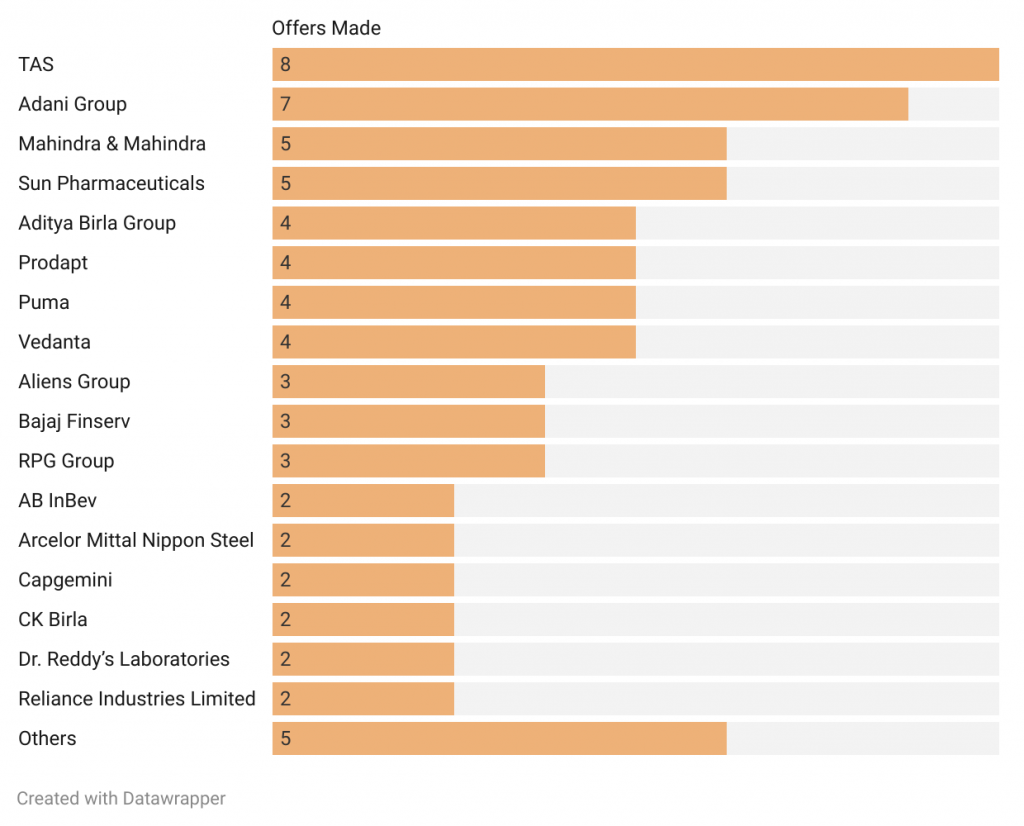 ---
Sales and Marketing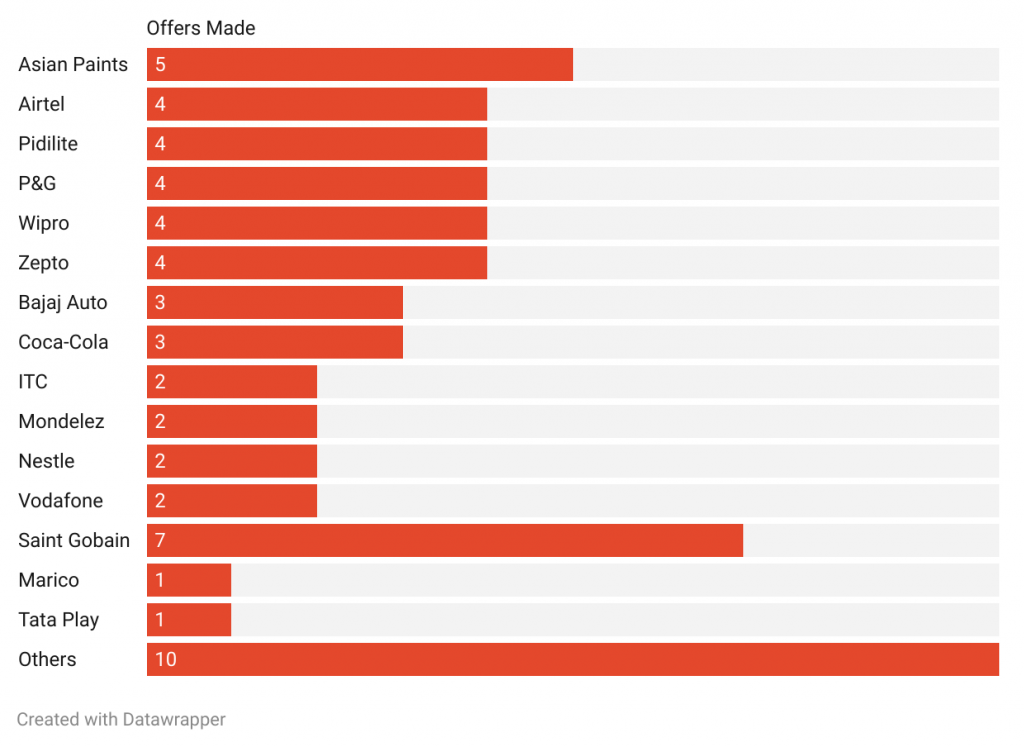 ---
Information Technology and IT/Product Management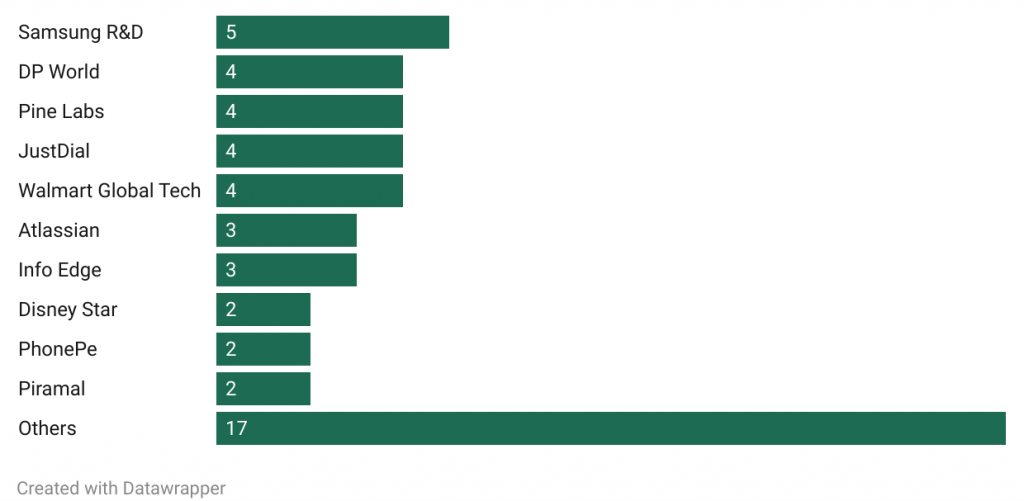 ---
---
E-commerce and Operations

---
Analytics

---
Read Next ->