IIM Ranchi had successfully completed its Summer Internship Placements for the class of 2021-23 by the 31st of December, 2021. Despite the increase in batch size by 52.8%, there has been significant growth in the average stipend for MBA-HR by 20.5% & for MBA by 2.5%. The season witnessed the highest stipend for the MBA batch at INR 3,50,000! Read on to learn more about the IIM Ranchi Summer Placements!
IIM Ranchi MBA Summer Placements 2021 - Key Highlights
IIM Ranchi MBA - HR - Key Highlights
Take Your Career To The Next Level. Ask Our Experts Anything. We Will Respond Within 48 Hours.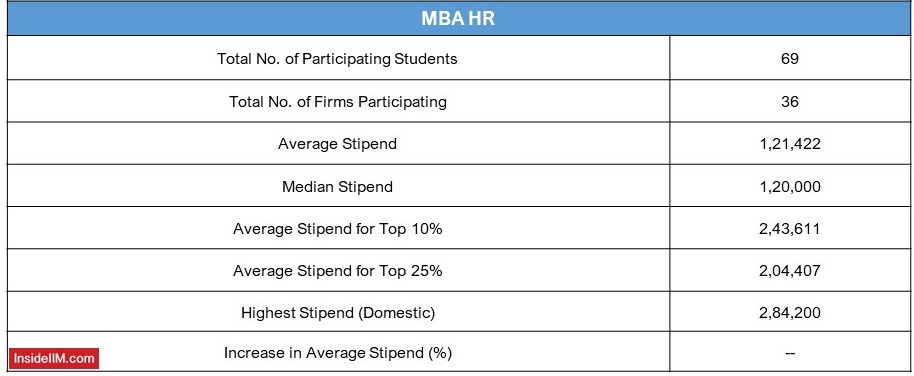 IIM Ranchi MBA BA - Key Highlights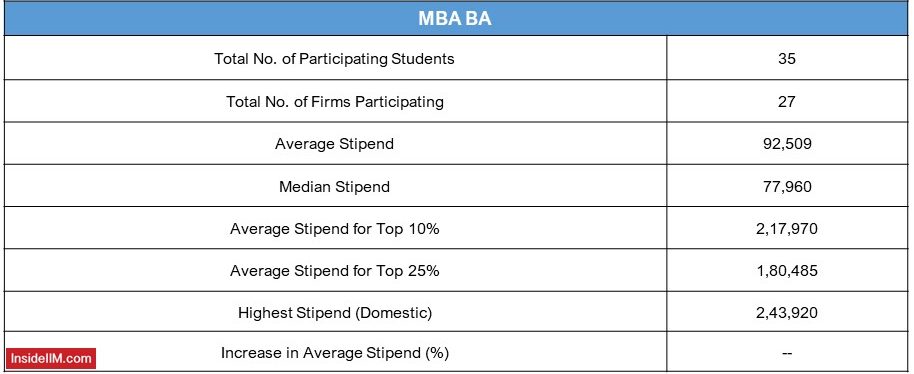 ---
IIM Ranchi - Batch Profile
The batch of 2021-23 is a balanced group of experienced and fresher profiles. The students come from a diverse set of domains and disciplines ranging from Engineering, Commerce, and
Economics, to IT, ITES, Finance and Consulting.
The batch is well proportioned in terms of gender as well, with 40% of the students being female. IIM Ranchi continues to lead the board in terms of gender ratio across the premier
B-schools in the country. 54% of the batch comes with prior work experience in companies like Aon Consulting, Byju's, Deloitte, Gartner, JP Morgan, KPMG, PhonePe, Tech Mahindra, Wipro etc.

---
IIM Ranchi MBA Summer Placements | Domain-Wise Details
| | | | | | |
| --- | --- | --- | --- | --- | --- |
| Domain | Highest Stipend | Average Stipend | Median Stipend | Average Stipend Of Top 10% | Average Stipend Of Top 20% |
| Finance | INR 2,51, 840 | INR 1,39, 177 | INR 1,20,000 | INR 2,51,840 | INR 2,35, 247 |
| IT Analytics | INR 3,50,000 | INR 1,23, 704 | INR 1,00,000 | INR 3,20, 560 | INR 2,40,877 |
| Operations | INR 2,27,960 | INR 85,028 | INR 70,000 | INR 1,56,460 | INR 1,36,820 |
| Sales & Marketing | INR 3,36,600 | INR 89,933 | INR 77,960 | INR 2,30,940 | INR 1,67,077 |
| Strategy & Consulting | INR 2,50,000 | INR 95,479 | INR 60,000 | INR 2,50,000 | INR 2,00,110 |
---
IIM Ranchi MBA Summer Placements | Domain-Wise Roles Offered
| | |
| --- | --- |
| Domain | Highest Stipend |
| Finance | Risk Analysis, Retail Banking, Investment Research, Corporate Finance, Equity Research, Liabilities Management |
| IT Analytics | Product Management, Business Intelligence, Data Analyst, Application Manager, Product Analyst, Business Analyst |
| Operations | Operations Analytics, Strategic Sourcing, Supply Chain Management, Project Management, Business Operations, Customer Success Manager |
| Sales & Marketing | Digital Marketing, Product Marketing, Business Development, Market Research, Brand Manager, Territory Sales Manager |
| Strategy & Consulting | IT Consulting, Business Strategist, Tech Strategy & Analysis, Corporate Strategy, Strategic Advisory, Business Development |
---
IIM Ranchi MBA | Key Recruiters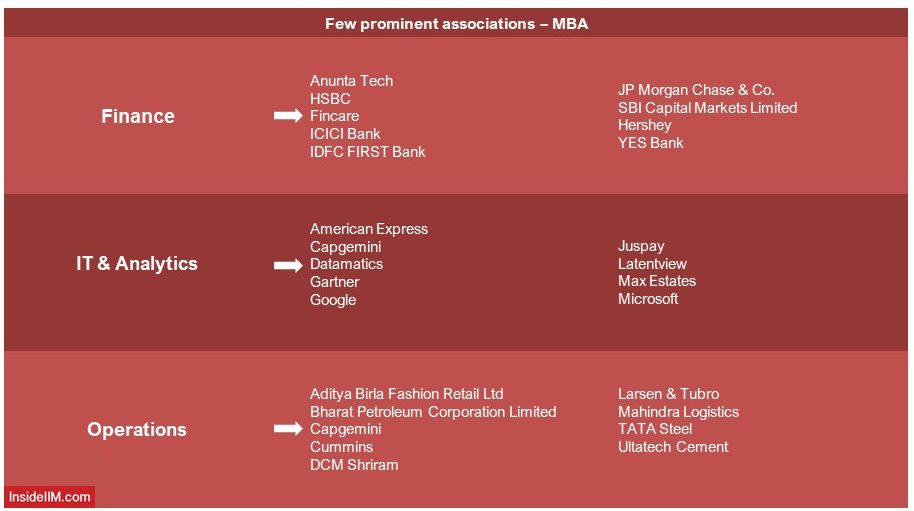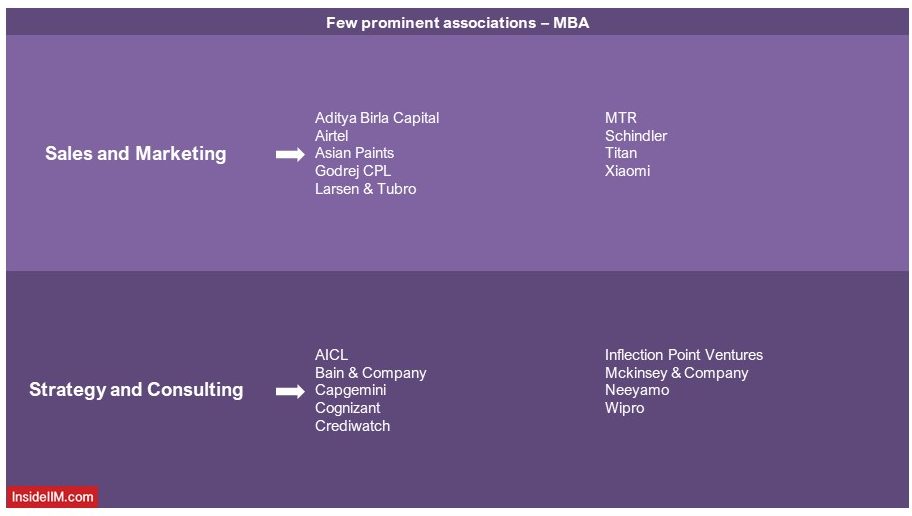 ---
IIM Ranchi MBA BA | Key Recruiters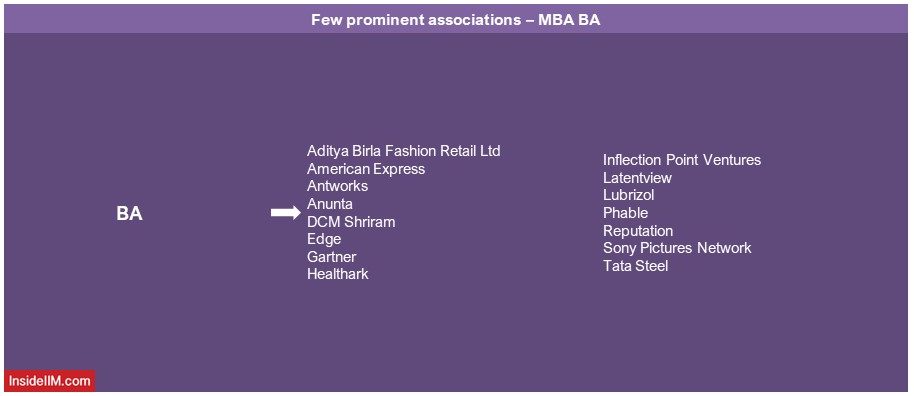 ---
IIM Ranchi MBA HR | Key Recruiters