IIM Udaipur's official final placement report for the MBA batch of 2021 has now been released. This year, despite the pandemic, 91 firms recruited from IIM Udaipur. The highest salary offered based on maximum earning potential went up to Rs. 34.97 lakhs per annum. Though impacted by the current pandemic situation, IIM Udaipur has placed 270 out of the 278 who opted in for campus placements and is putting in efforts to place the remaining students. Here are key highlights from the 2021 final placement report.
Here are the key highlights based on maximum earning potential.
The highest CTC stood at Rs. 34.97 LPA.
The average CTC stood at Rs. 13.19 LPA.
The median CTC stood at Rs. 12.50 LPA.
The largest number of offers were made in the industry of Information Technology (ITeS) followed by Banking, Financial Services and Insurance (BFSI).
42 Candidates from the batch received PPOs/PPIs based on their performance during the summer internship.
Sales & Marketing & Business Development function witnessed the highest number of roles offered, followed by Analytics.
Top brands on campus included Accenture Strategy, Accenture Technology, Aditya Birla Capital, Axis Bank, Amazon, Bain Capability Center, Byju's, Cognizant, Cisco, Deloitte, EY, Flipkart, ICICI, Infosys, KPMG, L&T, Paytm, Samsung Global R&D, Tata Capital, Tata Steel, Wells Fargo, Xiaomi, and Zomato.
---
Function-Wise Split Comparison: Past Three Years
Sales & Marketing & Business Development emerged as a dominant employer for IIM Udaipur's Class of 2021. It has remained the top function over the past three years employing an average of 31.33% of the class over this tenure. In 2021, Research and Project Management emerged as fresh functions employing 1.12% and 3.72% of the class respectively. Analytics, Consulting, Finance, and Product Management have seen noteworthy growth compared to the 2019 levels.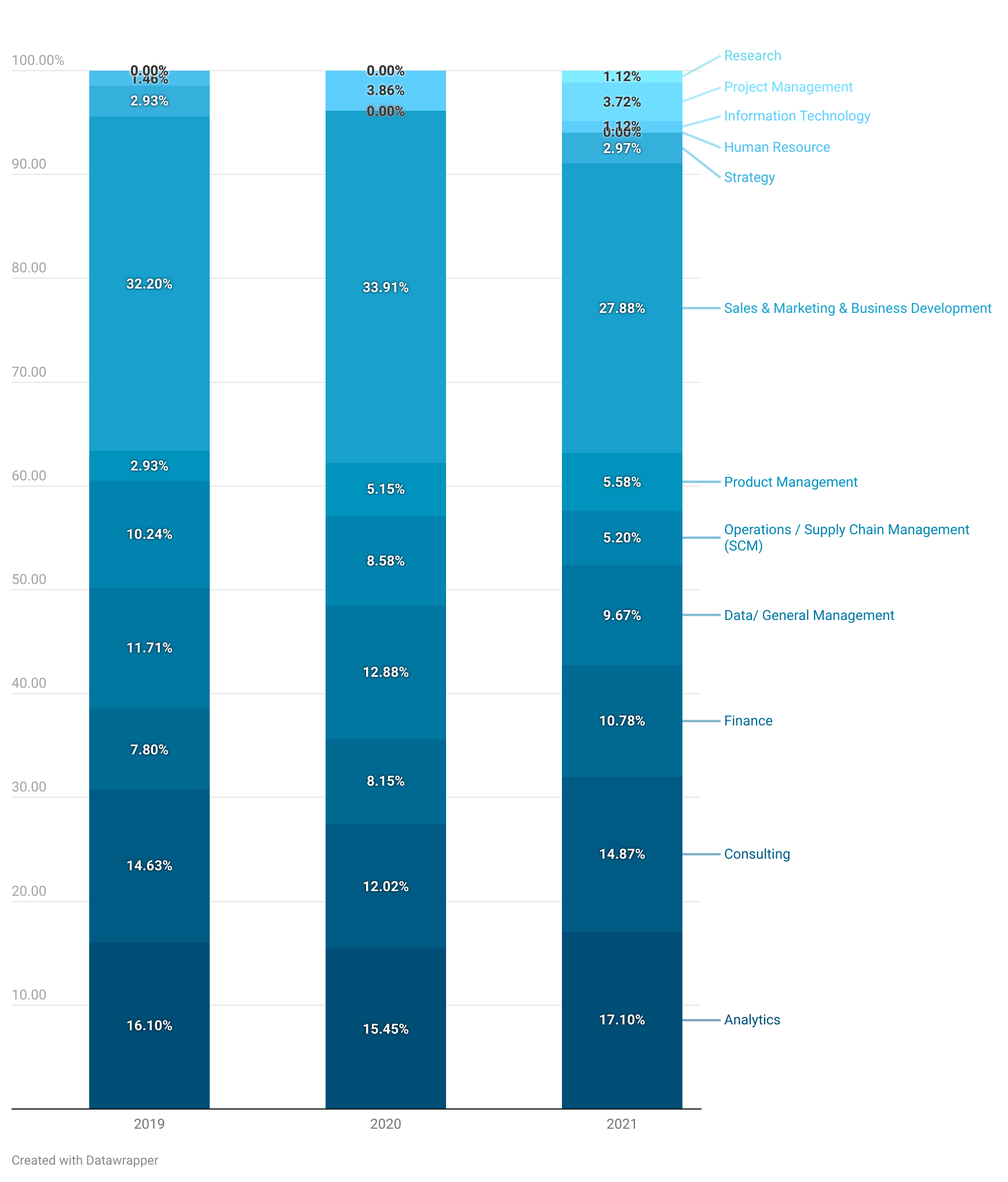 ---
Domain/Sector Wise Recruiters
IIM Udaipur Final Placements, MBA Class of 2021 – Consulting, BFSI

---
IIM Udaipur Final Placements, MBA Class of 2021 – Information Technology/ITeS & E-Commerce

---
IIM Udaipur Final Placements, MBA Class of 2021 – FMCG, Media, Education & Healthcare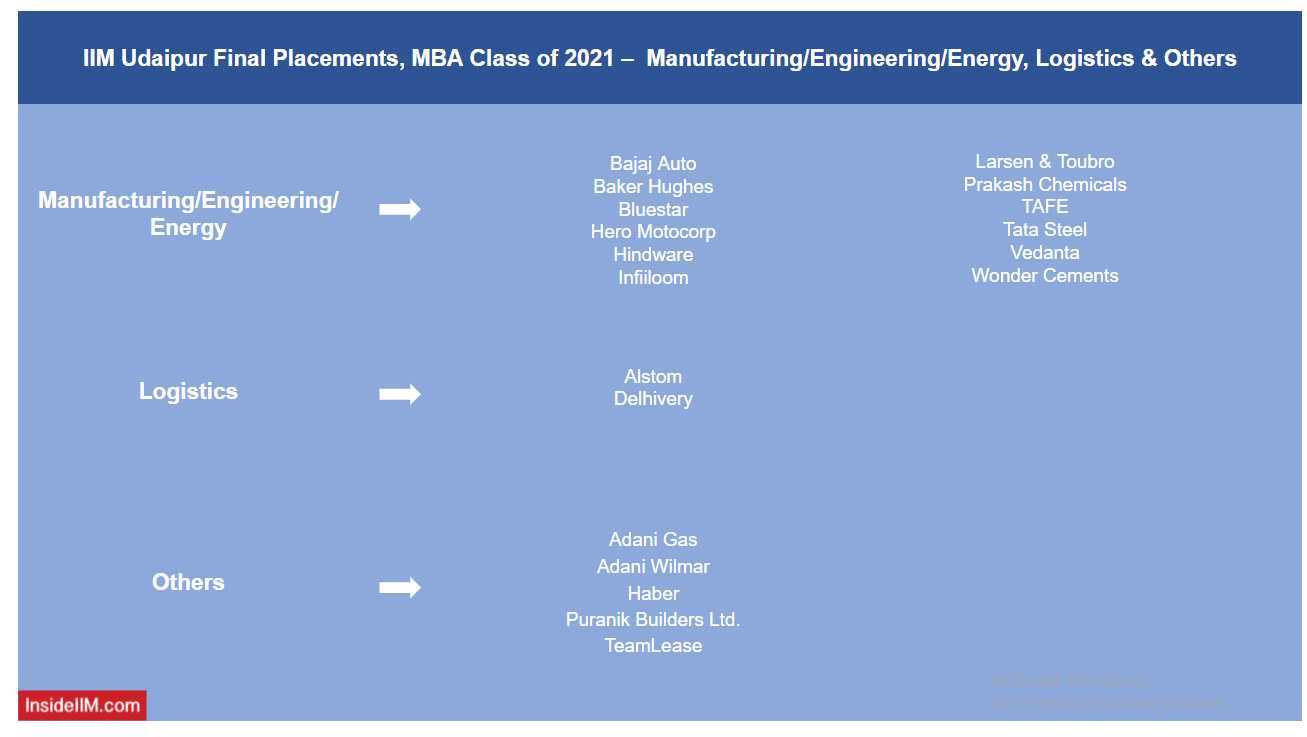 ---
IIM Udaipur Final Placements, MBA Class of 2021 – Manufacturing/Engineering/Energy, Logistics & Others