Sector wise, BFSI came out on top, with 29 percent of IIM Udaipur's batch heading into this sector, closely followed by the IT sector at 23 percent. This year, 1 in 5 IIM U students opted for roles in the Consulting sector. The least preferred sectors included Education and Logistics.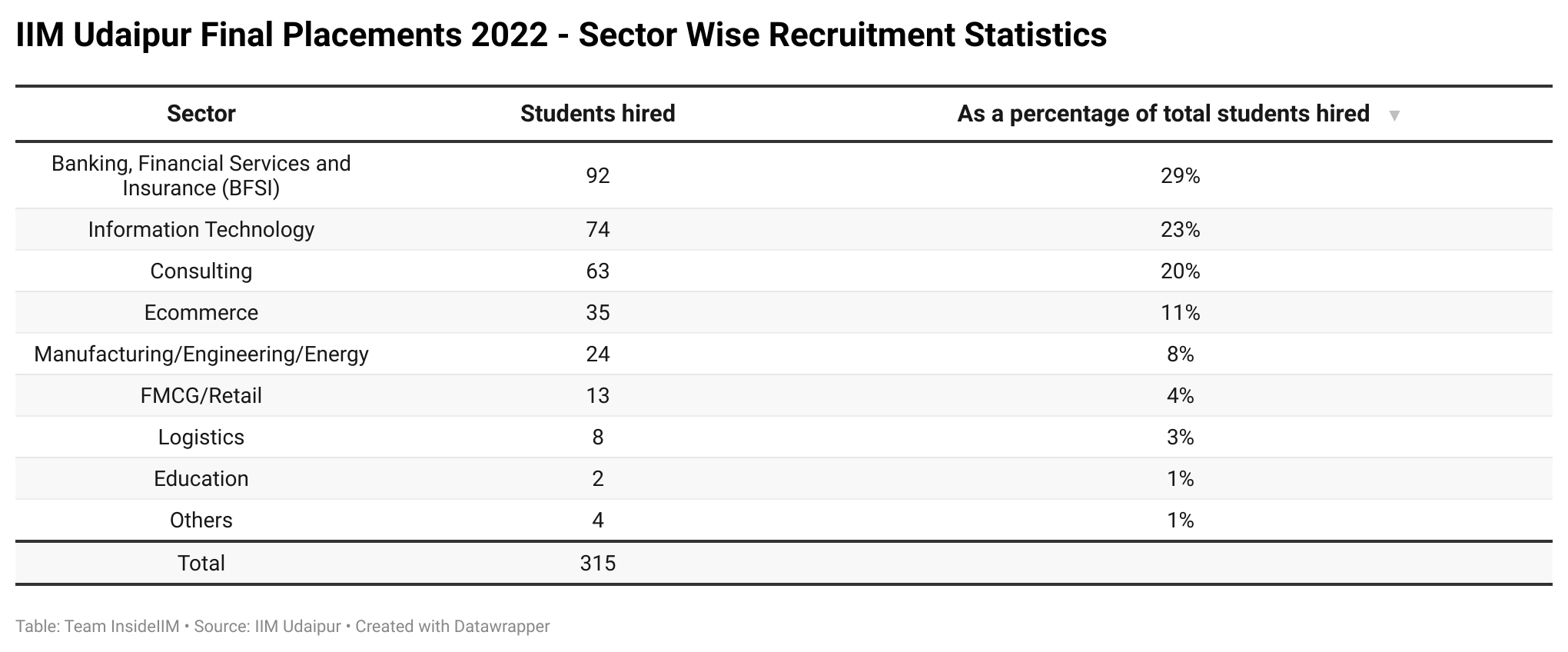 ---
IIM Udaipur Placements 2022 - Sector Wise Recruiters On Campus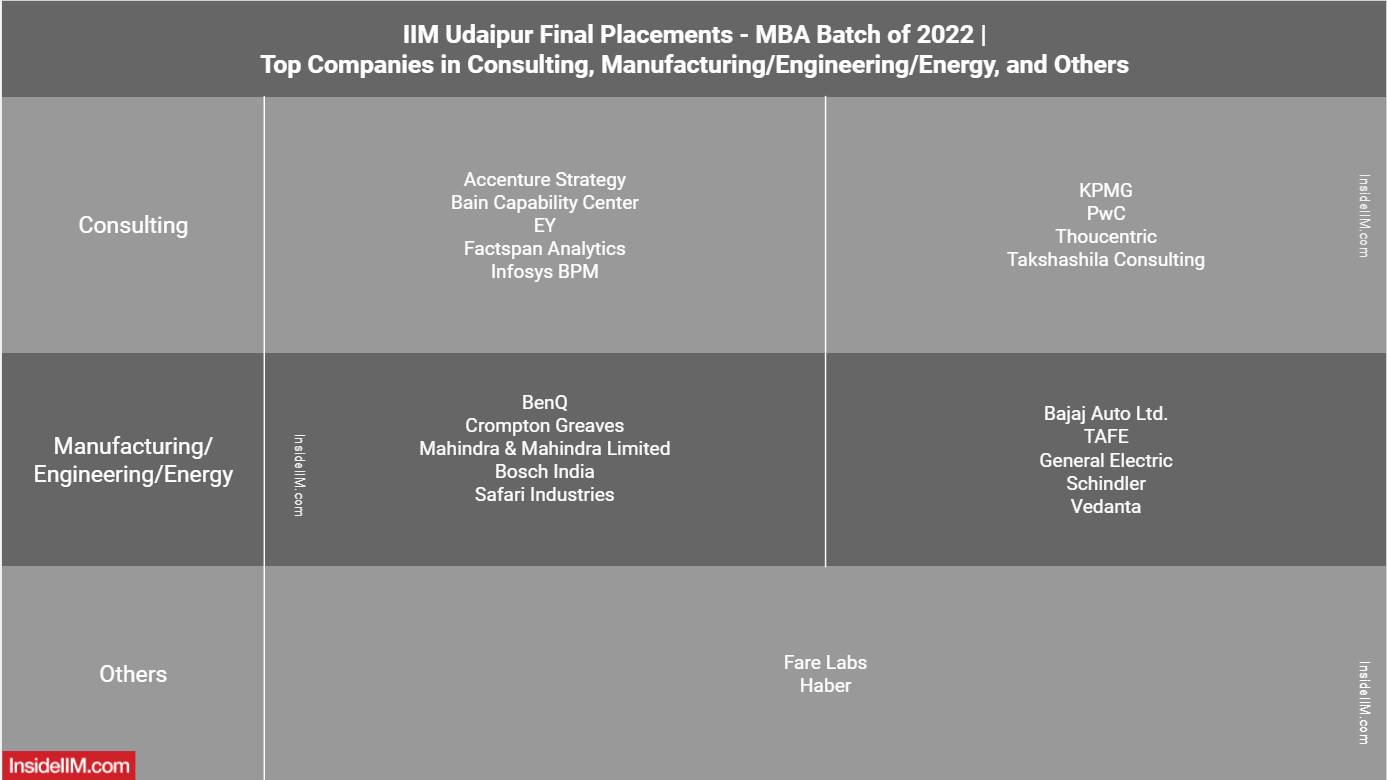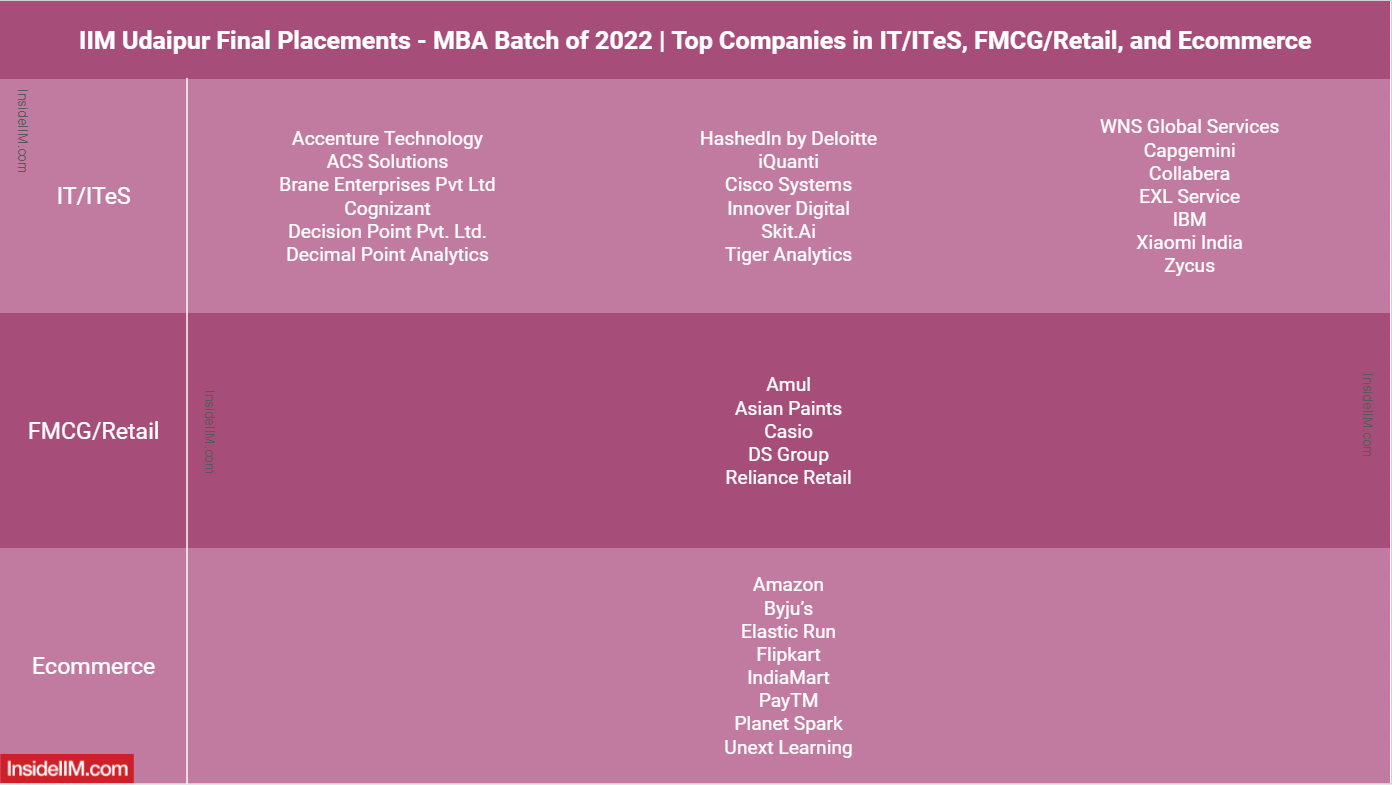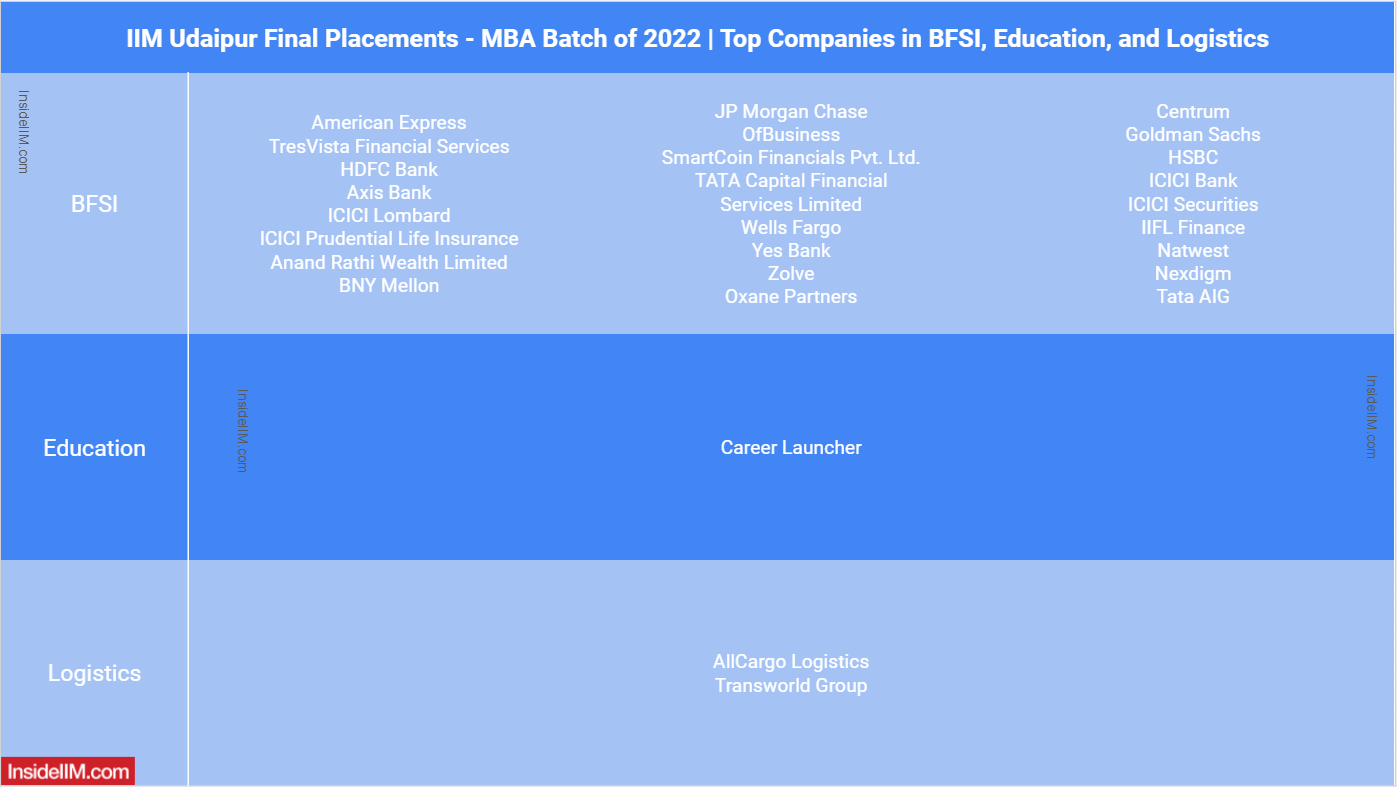 Note - An audited version of this report will be released later this year. In the meanwhile, read the full report on the institute's official website.
---
Read Next → NMIMS MBA Placement 2022 - Highest Salary At Nearly 58 Lakhs