This is Season 2. We are on a hunt for students with the best profiles on Business school campuses again. Tell us why you are special. Your profile will be rated by recruiters, and they will shortlist the best 50 profiles in India.
As B school students you have already rated India's Recruiters in the InsideIIM Recruitment Survey 2015. It is now time for recruiters to rate you. This is your chance to show your best side to recruiters. Rather than helplessly wait for a shortlist, or languish with a brilliant answer to a question the interviewer never asks, take the opportunity to show the world why you are special, on your own terms. We will publish feature stories on the life and career of the 50 students with the best profiles (after taking permission from you if win)
Last year, we received applications from enthusiasts all over India ready to do something different. The profiles were evaluated by our esteemed panel from Edelweiss. After a thorough and unbiased evaluation of the profiles, 30 Top Most Employable students list was published.
Traditionally, recruiters visit campuses and judge you within say 20 minutes for a life changing event in your life. Eager to introduce something different last year, we thought why not give the students a platform to differentiate themselves even before the recruiters go to their campus. So, here is your chance to be one of those candidates. Final List of students will not be ranked in any particular order, it will be your glorified badge forever. Your experiences make you. Show us the real you!
Launch Date and Applications Open on : 26th October 2015
Final Evaluation from 1st December 2015.
Result Date: 15th December 2015
Step 1: We receive applications from you on best50@insideiim.com - There is no form here. Just send us a brief profile (ideally less than 250 words) on why you should be considered. Why are we doing this? Given the profile of our judges we just want avoid frivolous applications. All accepted applicants will given further instructions on mail.
Step 2: Our panel scans through the applications and shortlists final round applications
Step 3: Our recruiter panel will choose the InsideIIM Best50 for the Class of 2016!
Our Judges Panel (Confirmed So far - Check the list for updated list later)
Tanvi Sondhi – Head – Aditya Birla Leadership Program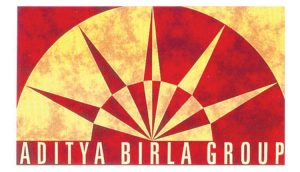 Your acads, achievements, extra- curricular involvement, and life experiences will all be given equal weightage. In case, you have a work experience we will consider the impact you had at your work place. For sure, it's not all about your scores only. Eventually, you will be a source of inspiration for many of our readers.
Second year/Final Year Post Graduate Programme students only - This year it is open to all post-grad programmes and not just MBA
Students who think they are different. We all are different in our own domains, and we all have done some unusual work in our lives. It's time to realize that and talk about it.
Please write to us on best50@insideiim.com with the subject line as "InsideIIM Best 50 Profiles – Class of 2016" if you would like to get featured. In your email, please write a short paragraph on why you should be considered (you can tell us about your achievements, your talents and whatever else that makes you unique).
Once your application is accepted, you will be told about the next steps where you can truly show what makes your special.
If you are among the Best50 -
You become hot property among recruiters in all of India. We will do a feature story on you, highlighting your journey and the achievements in your career.
If you are not among the Best50 -
Always remember, good people doing good things are always noticed even if you don't win competitions. Well you have nothing to lose, at the end of the day you believed in yourself and tried for the best.