Around 2 years back, on a weekday at 12 PM I would often look up from my computer and just mindlessly stare at things around me and wonder what I was doing. I would be covered in sweat sitting in an AC room. It seemed like I was going no where. These days at 7 PM, I look around in office and I don't want to go home. Every weekday is a day of delightful challenges. I am glad I didn't quit.
This has by far been the most satisfying year since I decided to start-up almost 5 years ago. I quit my job in July 2012. We finished our year-end accounting last week. It is a good time to take stock and also get some feedback.
A lot may not be apparent on the surface but we have built foundations this year that will help us gallop in the coming year. The most exciting year in the history of this company is ahead of us.
What has been the biggest accomplishment this year?
Our revenue has grown more than 2x, our profits have grown 5x, Daily Active Users have grown 2.5x but this is not the story of this year.
2016-17 is when we built our team. We aren't funded. We can't attract talent by offering attractive salaries. We aren't even in the most exciting start-up sector on the planet. Yet, we have an outstanding team of young professionals.
It is funny how one feels when you finally have a strong team. Just about everything seems achievable. No challenge feels insurmountable. I say this not out of emotion but because of a quiet confidence built over time in this team.
The most satisfying experience for me has been to see so many of my colleagues grow in the last 12-18 months. It gives me immense joy to see what they are able to do now as compared to when they just joined us. More importantly, I learn so much more everyday from each one of them. We have also moved into a new office which I don't like getting out of!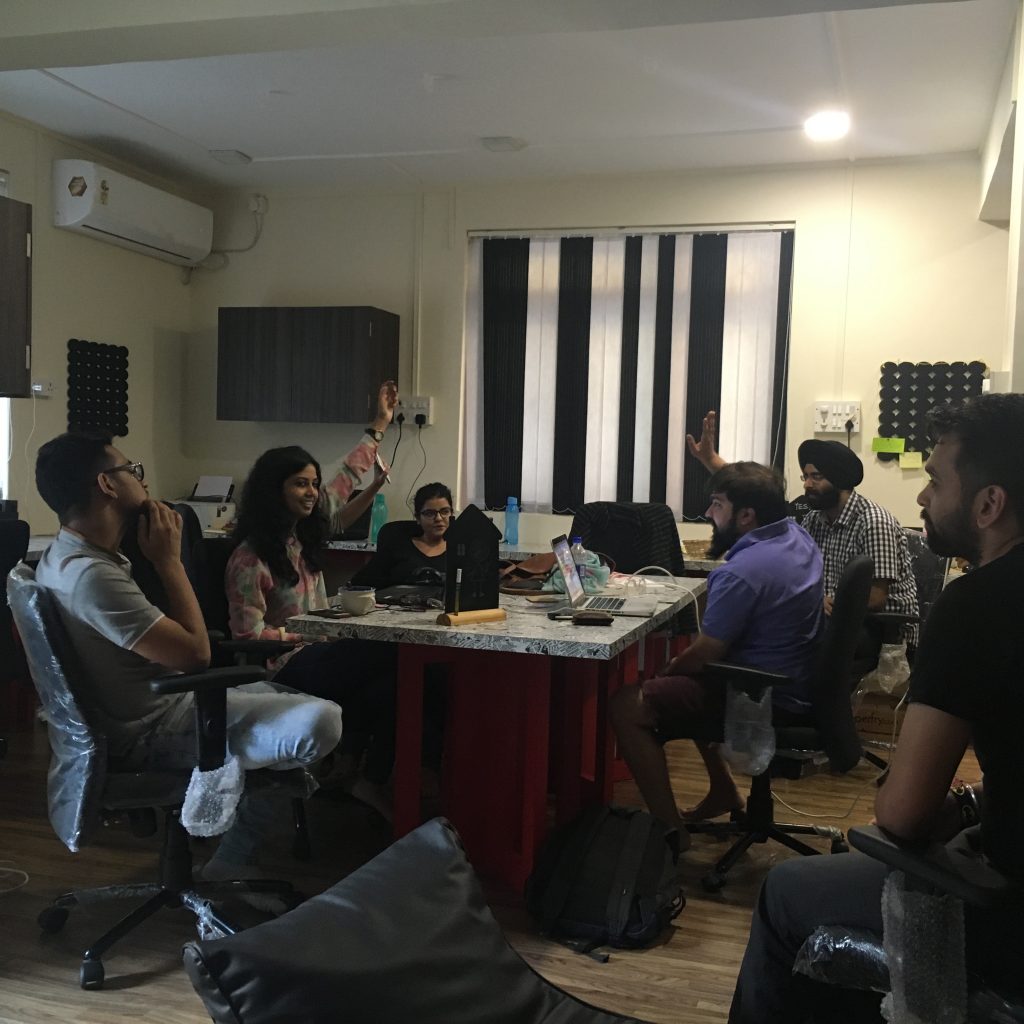 I am not a visionary. I consider myself a man of average intellect. Fortunately, I have never let my limitations come in the way of my ambition. This year we are going to go all in.
We are relaunching Konversations.com. We are going to give free early access to a small set of highly active users on InsideIIM.com. As is customary every year, we will also launch the new avatar of InsideIIM.com in June. But I need your help before that. Please give us 2 minutes of your life and give some feedback. It will help us improve. We will also reward all serious feedback with an early access invite for the new Konversations.com.