Professor Tanusree Dutta has been voted as the InsideIIM Professor of The Year from IIM Ranchi!
About the InsideIIM Professor of The Year competition:
While attending a class you might feel the sudden urge to check your phone chiming a notification, saying your crush has just accepted your friend request. You would probably neglect the professor for a while to sneak your phone out too. The professor, teaching in class, might look like the least important aspect of your life at this moment.
Take Your Career To The Next Level. Ask Our Experts Anything. We Will Respond Within 48 Hours.
But, when faced with a business challenge, you would immediately go back to the teaching of that particular professor in your class. A mumbling thanks would naturally come on to your lips.
Hence we at InsideIIM decided to give an opportunity to students across MBA campuses in India to openly talk about their favourite professors and let others know how their contribution is making a significant impact to their respective lives.
Enthralled by the overwhelming 1000+ responses we received from MBA students across Indian business schools, we decided to share the names of all the professors with the highest number of votes from different B-schools.
Professor Tanusree Dutta
Assistant Professor at IIM Ranchi
Subjects Taught: Neuromanagement, Organizational Behaviour, and HRM
PhD from IIT Kharagpur
About Professor Tanusree Dutta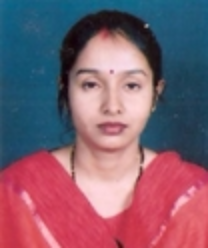 With a PhD from IIT Kharagpur in experimental neuropsychology, Professor Tanusree Dutta is the students' favourite professor at the IIM Ranchi campus. Working for almost 7 years now as an Assistant Professor at IIM Ranchi, Prof. Tanusree Dutta has 'in-depth knowledge and good communication skills' which makes the students approach her quite often even after classes.
She makes students comfortable during her classes with her 'unique methods' of teaching, which is something that everyone enjoys at the IIM Ranchi campus. "We are in love with her teaching pedagogy and the way she makes the subject interesting", wrote one of her students from her Organizational Behaviour class. With her lively attitude towards teaching and involvement that she generates in the class, some of the IIM Ranchi students have said that Professor Dutta is the "best professor I've ever been taught by".
An absolute majority was received by Prof. Dutta and going through the responses, we definitely know why.
Keep an eye for your pick of the best professors from B-schools across the country.