We will come out with a list of Dream Companies across campuses, Top Companies to work for based on feedback from alumni and Salary expectations for the Class of 2014. Please check last year's results here.
Please take the survey sincerely. We will only consider completed surveys. The results of this survey will only help you make better decisions.
Please be rest assured that enough safeguards have been put in place to prevent rigging of the survey. Ballot stuffing controls are also active. Results after the next 40 days will be shared with all business schools and our list of top 50 recruiters in India.
The survey will take minimum of 3 minutes and about 7 mins on the higher side.
Please start the survey here !
If you have any difficulty, please comment below or write to us at editor (At) insideiim (dot) com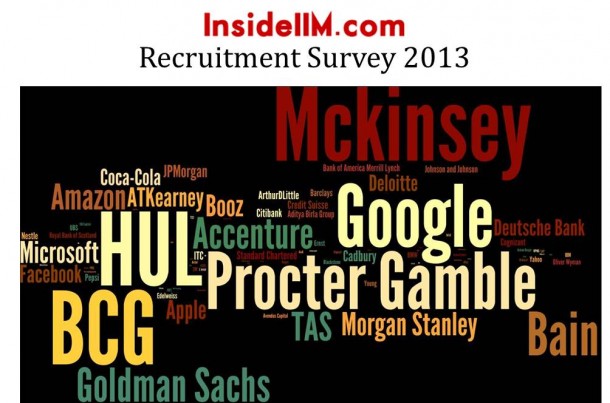 InsideIIM Recruitment Survey 2012 Results