InsideIIM.com is pleased to announce the addition of IE Business School, Madrid in its list of top schools featured on this website. It is the first European school to be featured on our website and we couldn't be more pleased to have one of the top 3 schools in Europe and one of the top 10 schools in the world.

In order for you to understand the school better we are doing a hangout on the topic - MBA and Careers in the Post-Lehman era.
You will hear a lot more about IE Business School in the coming days. We have profiled an alumnus of IE Business School, Adam Pervez. It is a wonderful journey of this IE grad which you can read here
For now, please register for a hangout with the International Development Director at IE Business School, William Davila on the topic - MBA and Careers in the Post-Lehman era. He will be joined by the Managing Director of the IE India office, Karan Gupta. All serious applicants will be benefited immensely by being part of this hangout. All you need to do is register for the hangout below. We will get back to you with more details soon. Just ensure you have internet connectivity and a webcam enabled PC/Laptop/Tablet on 12th July to be a part of it!
Profiles of participants of the Google Hangout
William Davila
Mr. Davila's research interests include the relationship between emotions and decision making, especially when involving a transaction. He is working in his PhD dissertation based on the concept of Political Seduction and he is also working on a book on the subject for next year.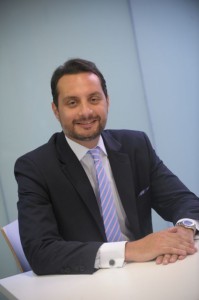 Academic Background
• Master in International Relations (2008), The Fletcher School of Law & Diplomacy, Tuft University, USA.
• International MBA (2001) IE BUSINESS SCHOOL. Madrid, Spain.
• Advance Program in Financial Management (1999), Universidad Metropolitana. Caracas, Venezuela.
Professional Background
• Director of International Development. - IE Business School. Madrid.
• Corporate Development Director for Executive Education. - IE Executive Education. Madrid.
• Strategic Consultant. - IE Advise. Madrid
William Davila is currently the International Development Director at IE Business School.
Karan Gupta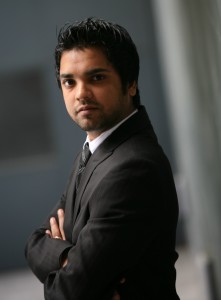 Karan Gupta is an acknowledged education consultant renowned not only in India but also abroad. He has degrees in Psychology and Law and has studied at the University of Texas at Austin and IE Business School in Madrid. With an extensive experience of over 12 years, he has helped over 20,000 students to study at leading universities in the US, UK, Canada, Australia, Spain, Singapore and other parts of the world. Karan Gupta has a study abroad column in the Education Times and through his informative seminars at various institutions in Mumbai, New Delhi, Pune, Chennai, Ahmedabad, Bangkok, Madrid, Singapore, Nepal, Sri Lanka, Dubai, US, UK, Canada and Cyprus, he has reached out to over 200,000 students. He has helped many students to get 100% scholarships, financial aid and loans to study abroad. Mr.Gupta is currently the Managing Director of the IE India office.
Register for the Hangout below
[vfb id=12]